UW Research
New to UW Research
Welcome to the University of Washington! 
A warm welcome to our new faculty at the University of Washington. You are among a distinguished group of research leaders in one of the top research institutions in the world. The UW receives more federal research dollars than any other U.S. public university and is home to seven Nobel Prize winners; 19 MacArthur Fellows; numerous members of the National Academies of Sciences, Engineering, and Medicine; and fellows in the American Academy of Arts and Sciences, and many other major awards. You are joining a university with a culture of collaboration and interdisciplinary research with opportunities for Global Engagement, external collaborations including industry, and internal collaborations with faculty from 184 departments and three UW campuses: Seattle, Tacoma, and Bothell.
The Office of Research aims to create an outstanding climate of support for UW researchers to enable innovation and impact. On this site, you will find support resources to orient you to research at the UW, whether you are new to research, new to the UW, or both.
Getting Started in Research at the UW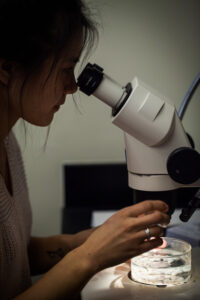 Research at the UW happens everywhere, from classrooms to far-flung remote sites, through mentored research experiences for undergraduates and graduate students, to multi-institutional, interdisciplinary extramural funded research. Research at the UW can be funded or unfunded, and there are resources to accelerate every kind of research. Here is a guide for getting your research started at the UW.
For All Researchers/Investigators
Onboarding Guide for Sponsored Research
Factors that can improve the competitiveness of a proposal include:
Planning time for a thorough review by departments and central units.
Taking advantage of guidance.
Review this material in preparation for meetings with your department and then start preparing your proposal.
More guidance and resources on the Manage and Closeout stages of the research project lifecycle.