UW Research
Account Creation and Management

Print
Table of Contents
Registration
New Zipline users must email hsdinfo@uw.edu to request an account. Requests must come directly from the new user. A Zipline account is required to:
Access the system
Submit an IRB application or request to use a non-UW IRB
Be added to an existing application
Provide faculty advisor sign-off
A UW NetID and password are required to access Zipline.
Members of the UW community who don't have a UW NetID can request one from UW IT
Unaffiliated users need a sponsored UW NetID, which can be sponsored by any current UW faculty or staff member
If you attempt to login to Zipline before an account is created for you, the following message is displayed:

To Request an Account:
NOTE: New Zipline accounts are only created during regular business hours. Accounts are typically created within 1 business day of the request.
1. Email hsdinfo@uw.edu with your request and provide:
Full name
UW NetID or sponsored NetID
Preferred email address
Preferred phone number
Department affiliation
The name and contact information of someone who can confirm your institutional affiliation
2. After HSD responds, login with your UW NetID and password
NOTE: The first time you login after your account is created, you may see a registration screen allowing you to edit your profile information. Click OK on the registration screen to proceed to Zipline.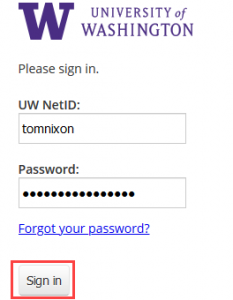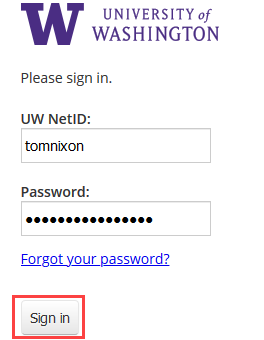 You can update your user profile at any time after your account is created.
Logging In
Zipline is web-based, so it only requires an internet connection, a computer or other internet-connected device, and a UW NetID and password to access.
Currently, there is no mobile version or app available, and there will be slight differences in how documents download and open depending on the browser that is used.
To login, visit the UW Zipline landing page.
Updating Profile
All registered Zipline users are able to update profile information, including name, title, department, and contact information, at any time. Profile information applies to your Zipline account as a whole, and cannot be adjusted on a study by study basis.
Your UW NetID and password are used to login to Zipline. Your password can only be changed by changing your UW NetID Password.
1. Click your name in the upper right-hand corner of the screen and select My Profile

2. Under Next Steps, click Edit Details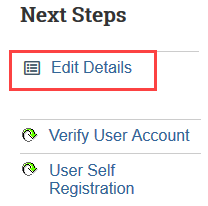 3. Make any needed updates to your name, title, department (employer), email, phone, or address and click Save and OK

* If you don't see your changes immediately, log out of Zipline and then log back in