UW Research
Add Faculty Advisor Review

Print
Students and residents who are the principal investigator on an IRB application are required to:
Complete the IRB 101 online tutorial; and
Receive faculty advisor review and sign off on their application materials.
IRB 101 Tutorial
See the IRB 101 Tutorial page for more information on the training requirement. Your IRB 101 training certificate should be included in your application materials.
Faculty Advisor Review
The Manage Ancillary Review activity is used to obtain and document faculty advisor review. Do not add the faculty advisor to the study team on the Zipline application before the faculty advisor has submitted the faculty advisor review. The system will not allow a member of the study team to submit an ancillary review for the study.
The faculty advisor review may occur concurrently with HSD or IRB review of an application. However, final IRB approval will not be issued until the required faculty advisor review is completed.
The Manage Ancillary Reviews activity:
Must be completed by the PI or a PI proxy
Automatically sends a notification to the assigned faculty advisor when the ancillary review is added or when the application is submitted to HSD, whichever happens last
Basic Steps
1. Click Manage Ancillary Reviews in the My Current Actions column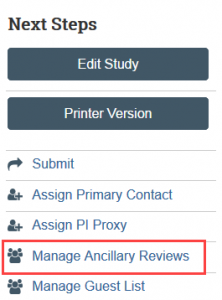 2. Click Add

3. Click the ellipsis by the Person field to send to a specific person, such as a faculty advisor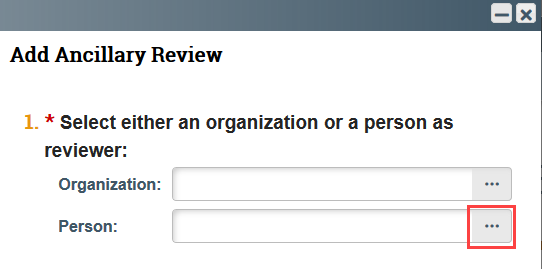 4. Select the checkbox by the person's name and scroll down to click OK
NOTE: All users must have a Zipline account before they can be added to a study in Zipline. If the person you want to add is not on the list, they must create a Zipline account.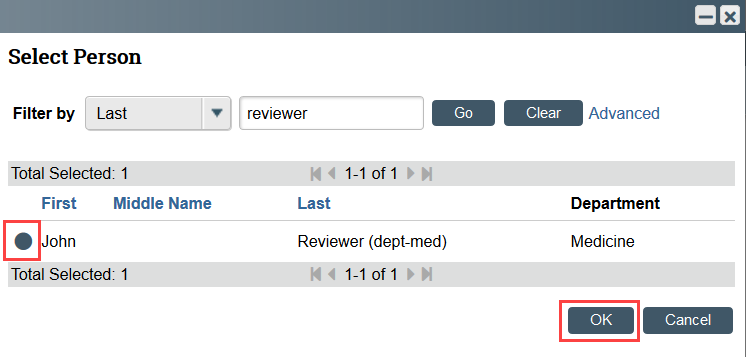 5. Select Faculty Advisor as the Review type, indicate that a response is required, and click OK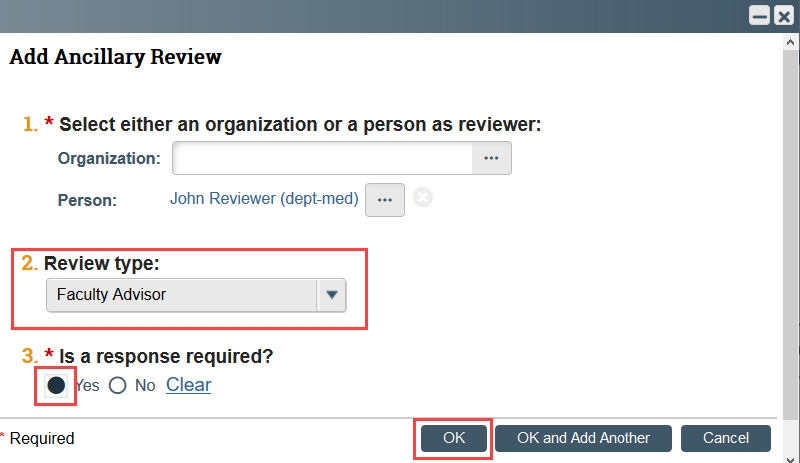 6. Click OK in the Manage Ancillary Reviews window to finish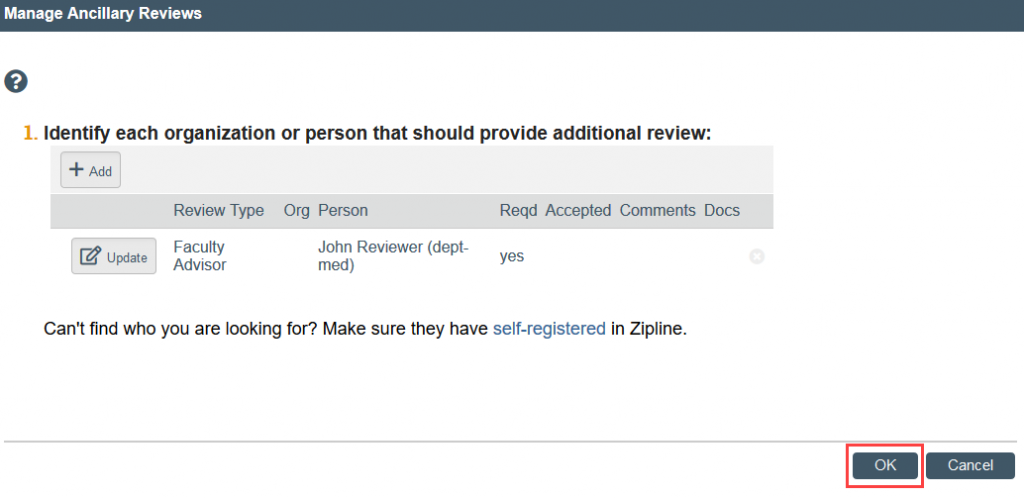 The faculty advisor review can be found in the Reviews tab in Zipline. The accepted column will indicate "yes" when the review has been completed and the application has been accepted by the faculty advisor.