UW Research
March 12, 2020
Updates to MyResearch
Thanks to valuable feedback, users will be able to monitor the status of Non-Award Agreements (NAAs) in MyResearch with greater efficiency.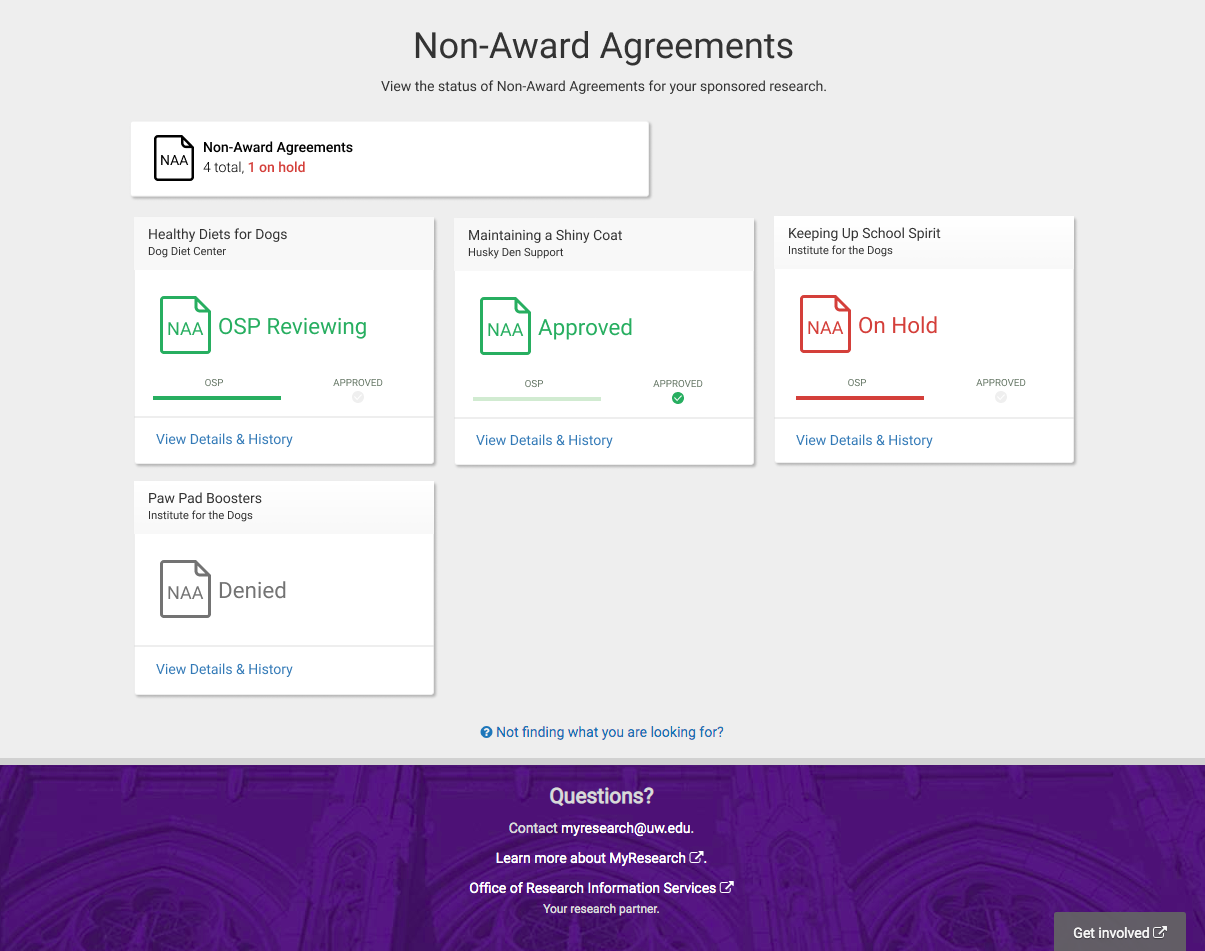 The NAA dashboard now includes:
NAA status and hold information: Campus can now see the status of their NAAs with up-to-date information and hold reasons
All NAAs for named personnel: NAAs now appear on the dashboard for those listed on the eGC1 as "PI, Personnel & Organizations" or "Contacts & Assign Access" or for the PI listed on the NAA
The NAA details page now includes:
Relevant OSP reviewer comments and contact information
Agreement details such as agreement types and Intellectual Property Provisions
Detailed eGC1 and NAA activity history for easy tracking
For more information, please visit the following pages:
NAA eGC1 Instructions and Approval Process
NAA Hold Reasons
MyResearch Portal
Feedback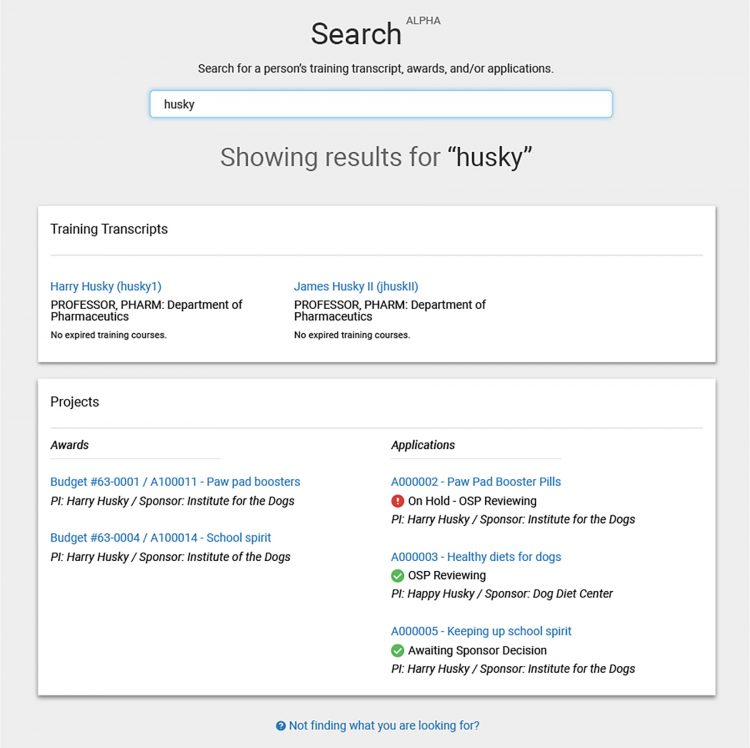 We invite you to continue trying our Search Alpha feature as we are iterating quickly in response to your feedback. Please tell us about your experience via the "Not Finding What You're Looking For?" link in MyResearch or contact us at myresearch@uw.edu.
If you have questions or feedback on any of the features in MyResearch, please contact myresearch@uw.edu.