UW Research
SAGE Awards
With UWFT, the new SAGE Awards feature streamlines the award setup and modification process, and provides transparency into key award information. To help with award management, the award details and modification requests are viewable from both SAGE and Workday.
SAGE Award Highlights:
New SAGE forms and system functionality replace email communications
A familiar, user friendly experience in SAGE, similar to advance requests
Autofill of eGC1 and SAGE Budget information on award request forms
Shared views for award preparers and reviewers to improve collaboration
Visibility into award status, history, and communication
Integrations with Workday for added streamlining of award setup
SAGE Award Features
Award Setup
Campus units and the Office of Sponsored Programs (OSP) both receive notice of awards (NOAs) from sponsors. When OSP receives the NOA, they initiate the award setup request in SAGE and send it to campus for completion. When campus units receive the NOA, they initiate the award setup request in SAGE.
Process for When Campus Units Receive NOA
Receive Notice of Award (NOA).
Initiate award setup request in SAGE.
Link the eGC1 and SAGE Budget to the award.
Complete required award fields.
Submit award setup request for review and processing.
OSP and GCA review, approve, and process the award setup request via SAGE and Workday integrations.
Once approved, the award appears in Workday, spending is enabled, and you receive a notification that the award is ready!
From Workday you can spend, review invoices, and track expenditures.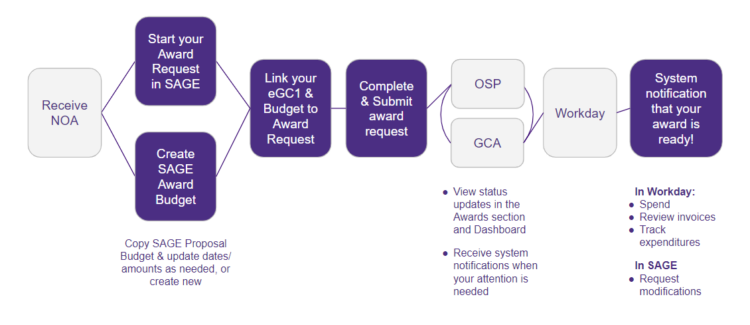 Award List
The Award List allows you to initiate a new award setup request, easily search and filter for all awards (by eGC1, PI, or award short title), and quickly view award status and last actions taken.
Image of the Award List coming soon!
General Information
After you initiate an award setup request, by default the General Information page displays with pre-populated details from your eGC1 (Title, Periods, Sponsor Details, PI/Department, etc.). You can update the General Information sections as needed.
Budget & Award Lines
Your SAGE Award Budget (created by copying or creating a new SAGE Budget) identifies how you would like your awarded funds to be set up in Workday. You can also forecast future period budget amounts for a full project budget view.
From the Budget & Award Lines section, search for your SAGE Award Budget by PI, Title, or BudgetID, and connect it to your award setup request.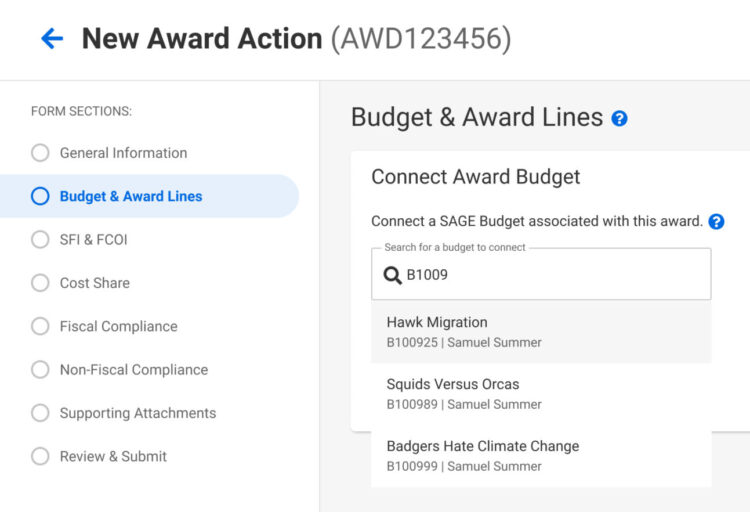 Select your budget and the authorized periods, and your budget information displays here! Any changes made to your SAGE Budget syncs back to the award request form, up until it is submitted for routing.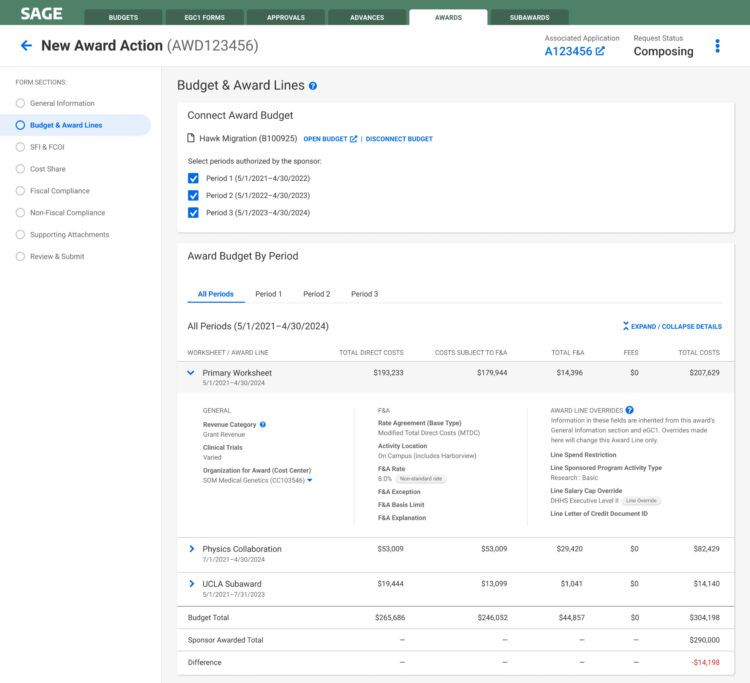 SFI & FCOI
SFI disclosure and FCOI training status auto-populate from the eGC1. Missing disclosures or training display here to remind you of any actions needed.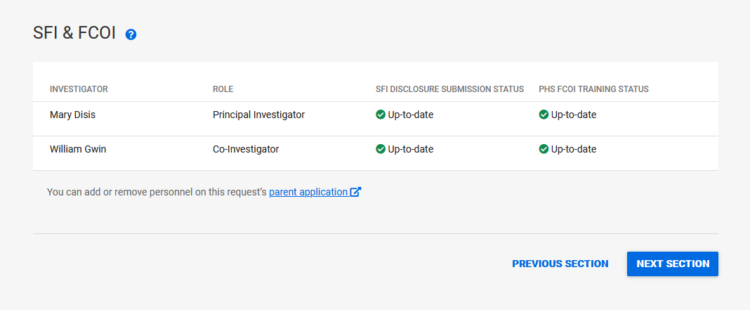 Cost Share
Cost Share information auto-populates from your eGC1. From here, you can upload an updated Cost Share Addendum as needed.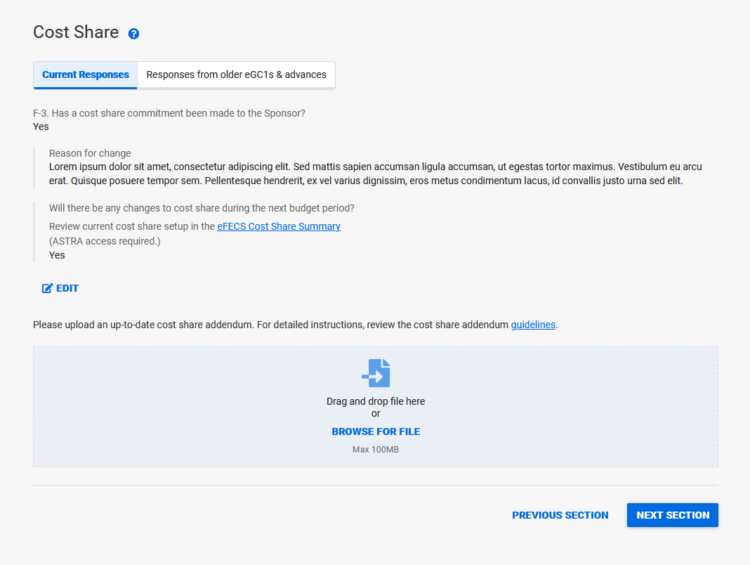 Fiscal Compliance
Enter as much Fiscal Compliance information as you can in this section, for example, unique sponsor invoicing or reporting requirements. Grant and Contract Accounting (GCA) updates the rest.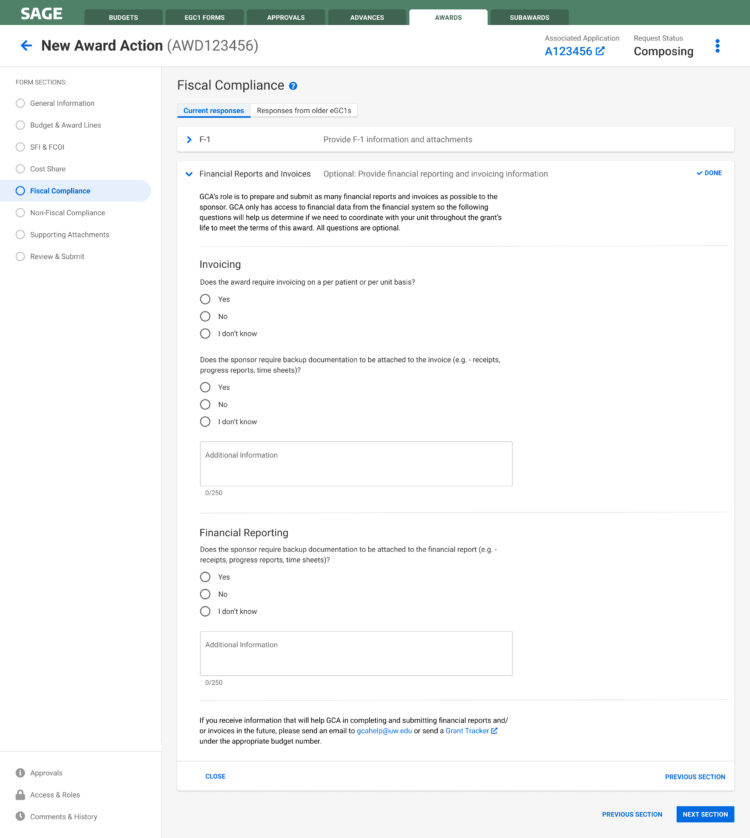 Non-Fiscal Compliance
Non-Fiscal Compliance information auto-populates from your eGC1. From here, you can make updates as needed. This helps keep your compliance information current and notifies the appropriate units of any key changes.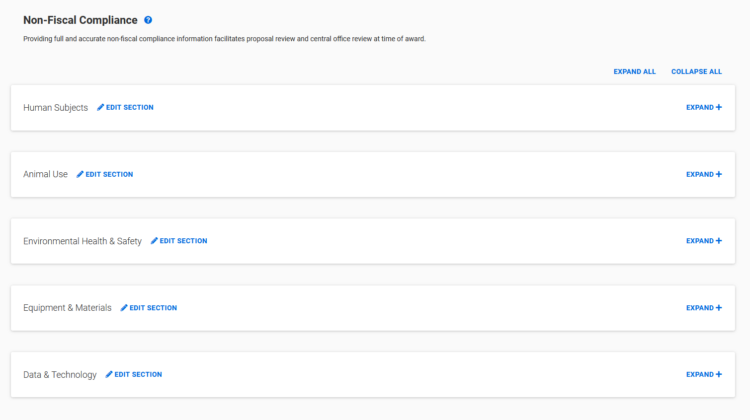 Review & Submit Award
Review a read-only version of your SAGE Award setup request before submitting it to the Office of Sponsored Programs (OSP). If the award is missing any information, this clearly displays at the top of the page.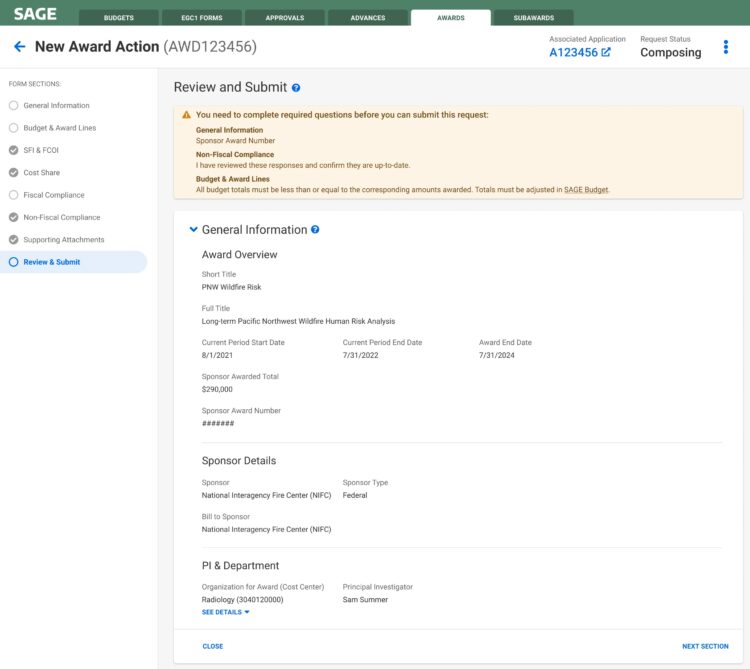 Award View
Once your SAGE Award setup request is processed, view the current award information at any time from the SAGE Award View. To access the SAGE Award View, navigate to the Award List and select an award. From here, review items related to the award including:
Latest award information (General Information, Budget, Award Lines & Details, Cost Share)
Current Compliance information
Award History
Comments
Actions & Requests (both completed and "in-flight")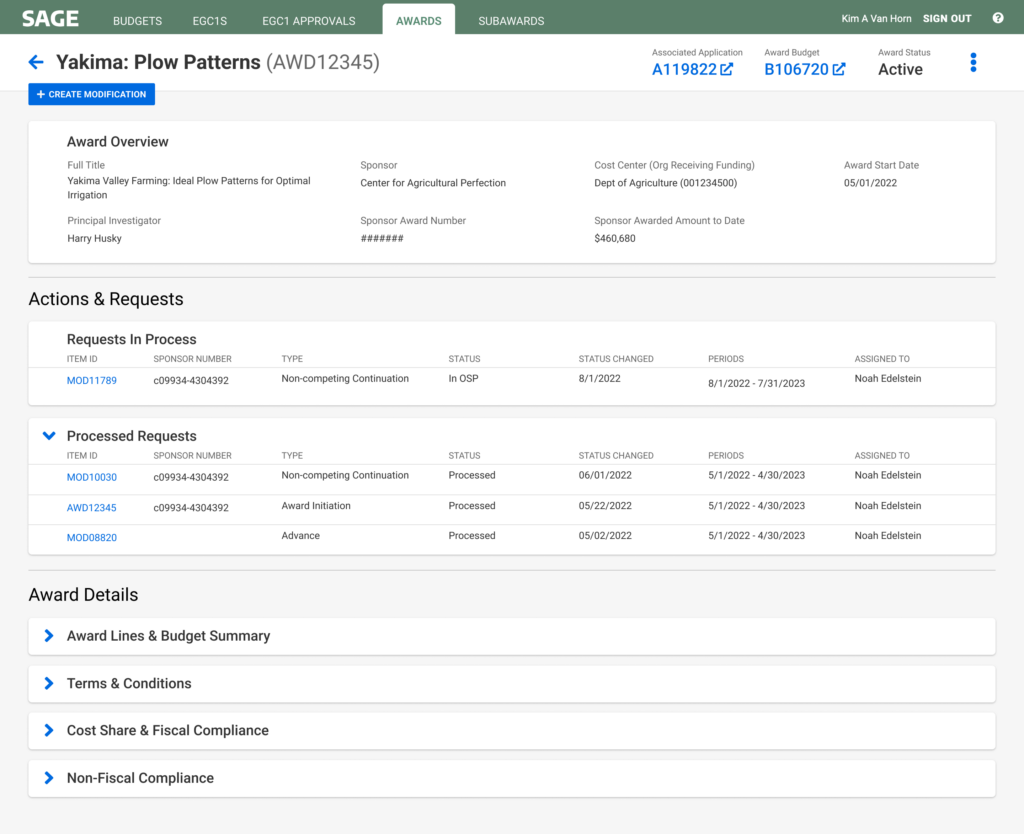 Award Modifications
To request an award modification, select your award from the Award List. This opens your award in the Award View where you can select CREATE MODIFICATION.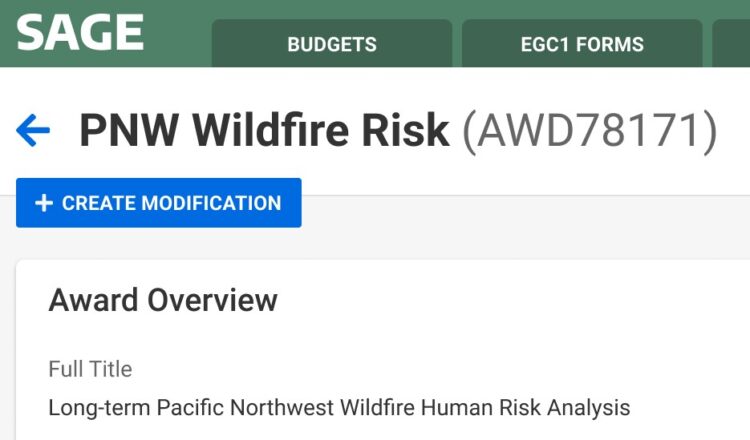 From here, you can choose the type of modification, and add any additional supporting details. If you need to add or remove funding, or change any dates, you need to make these changes in your connected SAGE Award Budget first. After the SAGE Award Budget is updated, the relevant amounts and dates will flow through to the SAGE Modification Request Form automatically.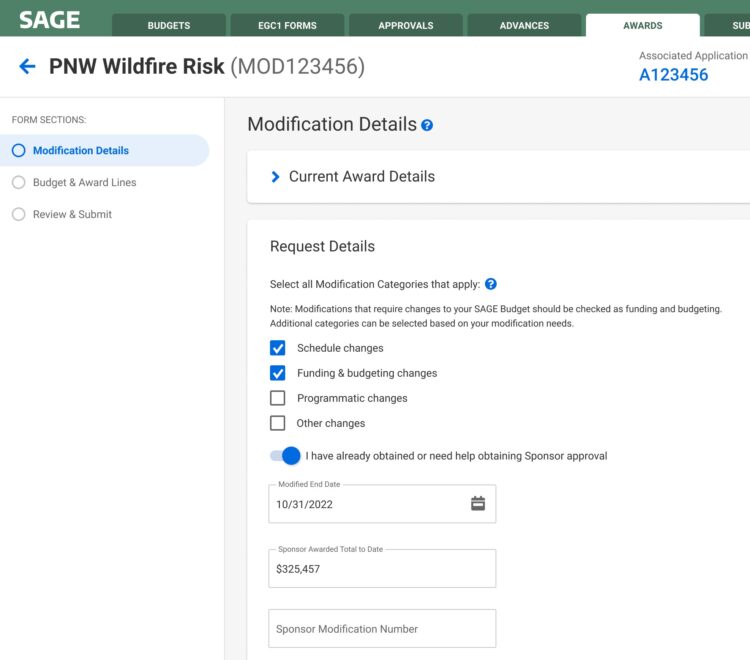 Resources & Training
Bookmark and refer to this page often! We are in the process of developing new research-related training and resources to help you prepare for the upcoming transformations.
Frequently Asked Questions