UW Research
July 20, 2020
MyResearch Updates July 2020
The Office of Research Information Services (ORIS) has recently updated MyResearch to include the following improvements:
Navigate to MyResearch from SAGE
We have improved the link from SAGE to MyResearch, offering a more seamless experience to view Non-Award Agreement (NAA) details.
To view the status details of your NAAs in SAGE either:
Select Approved under the eGC1 Status column within your eGC1 list.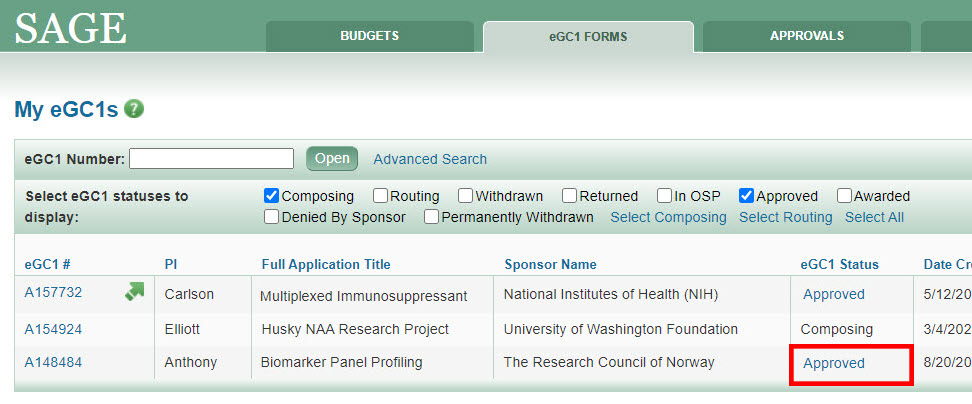 OR
Select View Funding Status on the left navigation menu from within your eGC1.
Search
With this release, we also improved the MyResearch Search functionality to display the eGC1 number in the title of every search result so that you can easily identify your applications, awards and NAAs.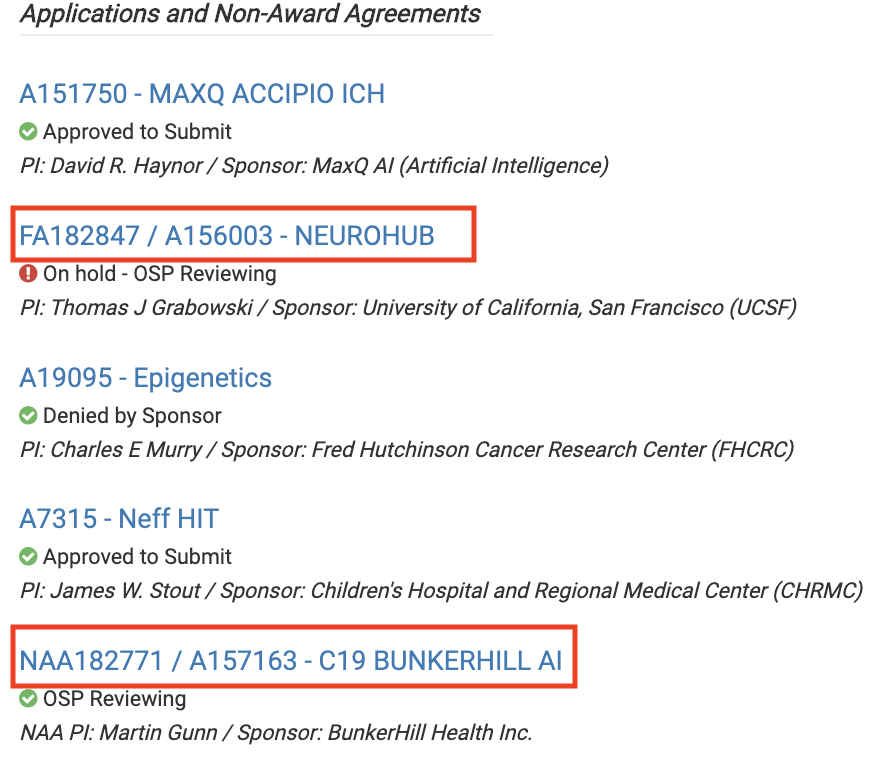 We invite you to continue trying our Search feature as we are iterating in response to your feedback. Please tell us about your experience via the Not Finding What You're Looking For? link in MyResearch.
If you have questions or feedback on any of the features in MyResearch, please contact us at myresearch@uw.edu.