Snapshots 2002: A Yearbook for DO-IT Participants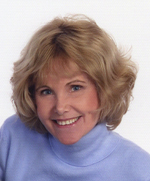 Welcome to DO-IT Snapshots 2002!
Congratulations DO-IT Scholars, Pals, Ambassadors, and Mentors! Your efforts in supporting one another have resulted in DO-IT winning many awards. On your behalf, in 1997 I accepted at the White House the Presidential Award for Excellence in Science, Mathematics, and Engineering Mentoring. We also received the National Information Infrastructure Award in 1995, the Golden Apple Award in 1999, and the AHEAD (Association for Higher Education And Disability) Exceptional Program Award in 2001.
This publication facilitates communication between DO-IT participants. DO-IT Scholars are high school students with disabilities who are preparing for college. They have interests in challenging fields that include science, engineering, mathematics, technology, and business. They attend Summer Study programs at the University of Washington in Seattle and communicate via the Internet year-round. More high school students with disabilities, the DO-IT Pals, join this electronic community. When Scholars move on to college or employment they become DO-IT Ambassadors, sharing their experiences with younger Pals and Scholars. This electronic community is also supported by DO-IT Mentors. Most Mentors have disabilities themselves and are pursuing challenging postsecondary studies and careers.
Along with the challenges and triumphs of DO-IT participants, in this edition of Snapshots I have some sad news to report. Two of our DO-IT Ambassadors died in December of 2001. Mark and Keaton both attended college and were pursuing high tech careers. They left this world with a zest for life, a determination to overcome challenges, and dozens of friends within the DO-IT community. Anyone who wishes to send words of sympathy to their families can send email messages to me to pass along.
Primary funding for DO-IT is provided by the National Science Foundation, the State of Washington, and the U.S. Department of Education. Additional grants and gifts have been received from the AOL Foundation, the Boeing Company, the Braitmayer Foundation, Dynamac Corporation, the Jeld-Wen Foundation, Microsoft, Mitsubishi Electric America Foundation, NASA, NEC Foundation of America, the Samuel S. Johnson Foundation, the Seattle Foundation, the Telecommunications Funding Partnership, Qwest, the U.S. Department of Labor, and the University of Washington.
Sheryl Burgstahler, Ph.D.
Director, DO-IT
College of Engineering/Computing & Communications/College of Education
University of Washington