Phase III Scholars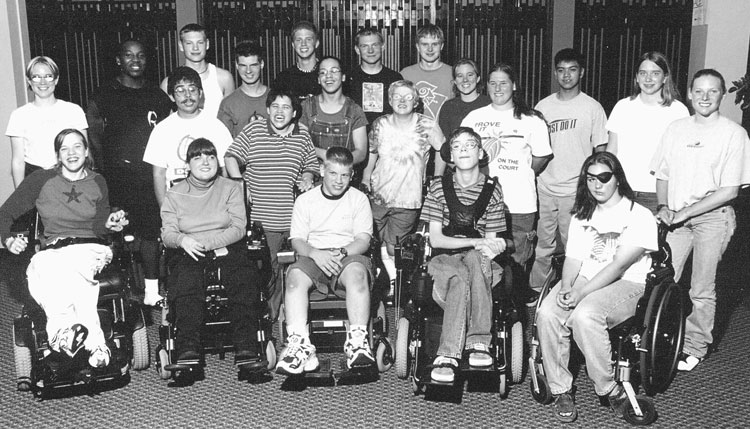 Phase III Scholars are completing high school or transitioning to college. Throughout the year they communicate with other Scholars, Ambassadors, and Mentors, and participate in DO-IT activities. Some become Interns in DO-IT Summer Study and participate in other work experiences.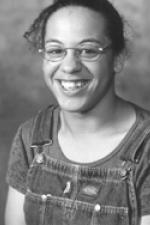 Hi. My name is Tasha. I recently graduated from Cleveland High School in Seattle. My favorite hobbies are playing games, shopping, talking on the phone, boys, animals, and collecting cards. My disability is Cerebral Palsy.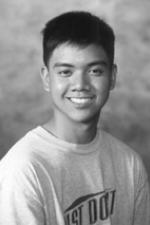 My name is Jeffrey. I graduated in June of 2001 from Tyee High School in SeaTac, Washington. I attend the National Technical Institute for the Deaf (NTID) at Rochester Institute of Technology (RIT). I will probably study computer engineering or computer-aided drafting. I've received three scholarships so far. My favorite sports are bowling, baseball, and skiing.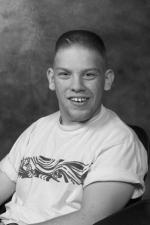 Hello, I am Ryan. I am 18 years old. I recently graduated from Sumner High School. In the Fall, I will be attending the University of Washington, where I plan on majoring in computer science and/or computer engineering. I have Cerebral Palsy, and use a walker and an electric wheelchair for school. I love computers and math. My hobbies include surfing the Internet, fixing/working on computers, playing video games, swimming, and launching rockets. I was an Intern in Summer Study '02.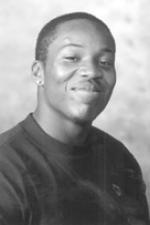 My name is Raleigh. I graduated from Rogers High School in Spokane, Washington. I attend Whitworth College, where I play football. I would like to major in voice or vocal performance and music literature. My hobbies are singing in the school choir, at church, and in the community. I draw, build, mold, and dance. My goal is to become a professional singer. I have a learning disability. I thought that my disability couldn't be helped, but DO-IT showed me the light and opened doors for me.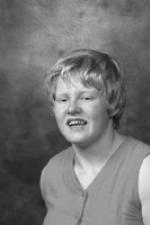 My name is Nora and I finished my first year at Eastern Oregon University. I am going back this fall, and I plan to major in education. I have been using a computer most of my life. I have Cerebral Palsy. It affects my lower body and to some extent my hands. I enjoy swimming, playing guitar, and playing both Magic the Gathering and the Pokemon Trading Card games. I also like to talk about gaming with others.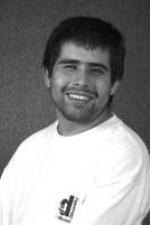 Hi. My name is Israel. I live in Washington state. I graduated from Eastmont High School. I was recently selected for a Microsoft job shadow. I am blind. I like to use computers, ride bikes, play guitar, hang out with friends, and listen to music. My favorite music is softrock. I used to live in Mexico, but I moved to America five years ago. I really enjoy surfing the Web. My favorite subject is English. I like being able to navigate around on the Internet with my computer. It has been really helpful because of JAWS, a screen reader program I use to access other computer programs. I am planning to attend Wenatchee Valley College in the fall. I have two brothers and two sisters. I also like to chat on MSN messenger. After I finish college in Wenatchee, I plan to transfer to the University of Washington and major in computer programming.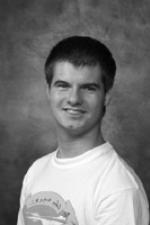 Hello. My name is Brian. I attend Eastern Washington University. My disabilities include Static Incepalopathy, Patella, and Femoral Syndrome. My hobbies are movies, video games, and kite boarding.
Hi. My name is Ben. I plan to attend college and become a lawyer. I enjoy sports and have participated in football, golf, and basketball. I served as a senator in my school's student leadership program. I participate in Young Life and my church youth group. I have a language learning disability and have really benefited from using a computer for my school assignments.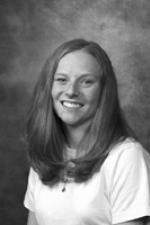 Hi. My name is Jamie and I just completed my senior year at Lind High School in Lind, Washington. I will be attending Spokane Falls Community College in the fall where I will study to become an x-ray technician. My hobbies include playing softball and watching baseball. I love to hang out with my friends. I hope everyone has a great time at DO-IT!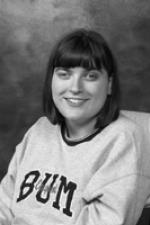 Hi. My name is Corinna. Currently, I am working as an advocate at Arc of Snohomish County. I have Cerebral Palsy. I was an Intern at Summer Study 2002.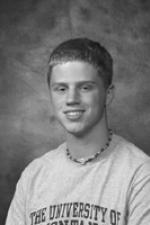 Hi. I am Kasey. My favorite classes are history and science. My hobbies are playing football and basketball, running, and participating in the ASB club. I plan to attend a university, major in psychology and early childhood development, and get a medical degree in psychiatry. I spend much of my time working and doing odd jobs for my neighbors in my neighborhood.
Hi. My name is Susanna. I have Cerebral Palsy and I use a wheelchair. I will be a freshman at the University of Washington in the fall. I plan to major in marine studies. My favorite classes are science and Spanish. My hobbies are reading, swimming, and playing on my computer. I have four dogs and love them all. I referee soccer games. I was an Intern at Summer Study 2002. Feel free to e-mail.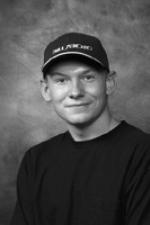 Hi, my name is Deke. I am a recent graduate of Lake Chelan High School. I am going to be attending Central Washington University in the fall. I am looking at majoring in computer science, with a minor in weather, education, or communications. I am a cook at the Hungry Belly. Some of my hobbies are snowboarding, wakeboarding, computer gaming, and working on my high school's computer systems. I have a learning disability which is called Aphasia. It affects my writing and reading. My computer is my main accommodation. This year at Summer Study, I was an intern. The last summers at Summer Study have helped me make new friends and learn how and where to get help at college.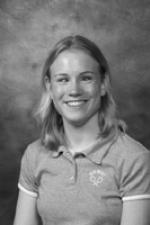 My name is Stephanie. I am visually impaired. I graduated from Mead High School in Spokane, Washington. I will go to Eastern Washington University and would like to be an early elementary school teacher. I love computers and like to listen to most types of music. I love to read, hang out with friends, swim, ride bikes, and ride horses.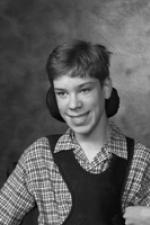 Hi! I'm Nick. That is also my e-mail name (@hotmail) because I am the only Nick Penchos in the world. I have C.P. and am in a power chair. I have just started classes at Lake Washington Technical College in Kirkland. I plan to enter the hotel/restaurant industry. I love eating all kinds of food, especially noodles (Italian, Thai, Chinese, any kind at all) and spices (chili, pesto, zahtar, etc.). For seven summers, I attended Camp Casey on Whidbey Island. I am an avid Mariners fan, and I am also a Spencer mystery book fan. We have two cats, Polly and Anna. I am also an N64 addict. DO-IT has helped me improve my computer skills and learn about how to get through college.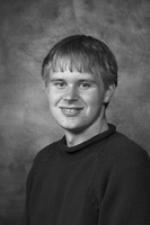 Hello. I am Nathan. I am a Boy Scout. My favorite academic subjects are science, history, and technology. I am going to Edmonds Cyber-school, which is a home school resource center. There, I can access computers and the Internet. No, none of my "classes" are on the Internet. I am home-schooled and my mother is my primary teacher. I take one class each trimester at Mountlake Terrace High School. I have been taking a computer animation course there. I enjoy bike riding. I have Dyslexia.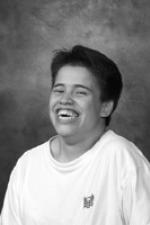 Hi. My name is Nohemi. I am 20 years old and my disability is Cerebral Palsy. This fall, I will be attending a two-year college called Herritage College in Toppenish, Washington. My hobbies are talking on the phone and hanging out with my friends, playing games on the computer, and sending e-mails and chatting online with friends. My favorite singer is Celine Dion and my biggest dream is to meet her in person. I have all of her CDs and even have an autograph. Eventually, I plan to work for Microsoft as a computer programmer.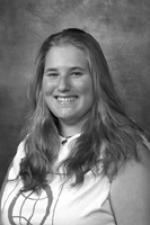 Hey all! My name is Crys. I love to drum (jazz band), draw, sing, swim, sign (ASL), play volleyball, basketball, cheerlead, and go horseback riding. I also like to collect unicorns and pictures! :) I'm planning to attend community college. I love the DO-IT program. Just remember that "you CAN do it, and don't let anyone tell you different!" If you would like, e-mail me.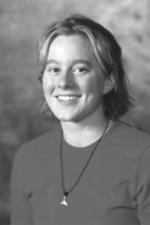 Hi. My name is Gretchen. In the fall I will begin the EMT program at Central Washington University. I am interested in science, specifically, medical, biology, and athletic health. My hobbies include mountain biking, volunteering at the Y, and rock climbing. I am outdoorsy with a knack for laughing and having fun with friends. I work part-time and enjoy school immensely. I am a volunteer firefighter with a career aspiration of completing college with a doctorate in medicine and education. I am concentrating on becoming a paramedic or a rescue technician. I have a bilateral profound hearing loss.