Overview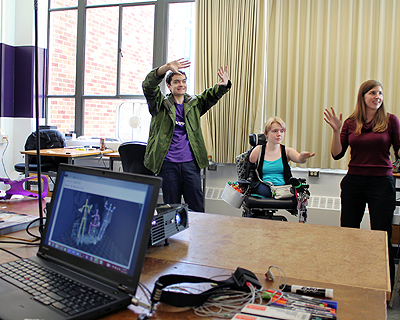 AccessEngineering increases the participation of people with disabilities in engineering academic programs and careers. Project staff engage faculty and students nationwide in efforts to (1) better serve a diverse student body, including students with a broad range of disabilities, in engineering courses and programs, and (2) integrate relevant disability-related and universal design content into engineering courses. Ultimately, project efforts will benefit society by increasing participation in engineering fields and enhancing these fields through the talents and perspectives of people with disabilities. 
All stakeholders are encouraged to join this effort.
The AccessEngineering project was initially funded by the National Science Foundation (grant #EEC-1444961). Accessible Design of Engineered Products and Technology (ADEPT) is funded by the United Engineering Foundation (UEF). Any questions, findings, and conclusions or recommendations expressed in this material are those of the author and do not necessarily reflect the views of the federal government or UEF.