'99 Ambassadors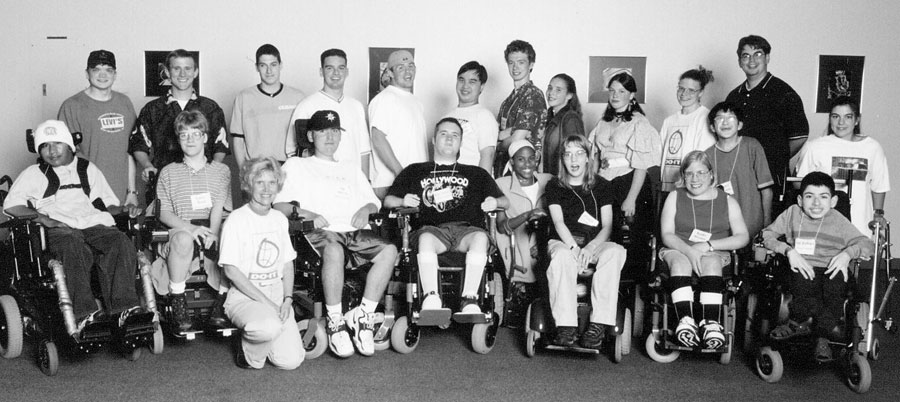 The following Ambassadors began participating in DO-IT in 1999. They continue to pursue college and career goals and encourage younger Scholars and Ambassadors.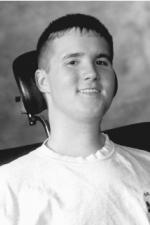 My name is Roy. My disability is Duchenne Muscular Dystrophy. I have completed my first of two years at Grays Harbor College in Washington. This fall, I will be transferring to Central Washington University as a junior. My masters will be in Artificial Intelligence. I am interested in science, computers, engineering, and computer aided drafting. I designed wheelchair ramps that were built at my high school and church. I am an Eagle Scout and a Horatio Alger National Scholar. I was a summer intern at SafeHarbor Technology Corporation.
Hi. My name is Crystal. I live in Goldendale, Washington. My disability affects my speech and learning. I attend Northern Idaho Community College in Coeur de Alene, Idaho, where I am studying social work. I was an Intern in Summer Study '01.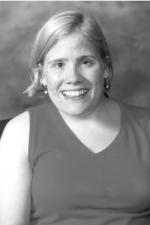 Hey! My name is Kathy. I attend Tacoma Community College. I hope to either study public relations or accounting. I want to do something that includes writing or speaking publicly. My hobbies are computer games such as solitaire and minesweeper. My career goal is to become a writer. In DO-IT, I especially liked the field trips I went on as a Scholar.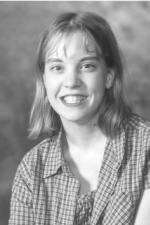 Hi, I'm Danielle, and I'm going to be a junior at Central Washington University in Ellensburg, Washington this fall. I just finished getting my Associates transfer degree at Wenatchee Valley College in Wenatchee, Washington, and I am pleased to say that I am going to be an English major. I want to be a writer of young adult books or even kids' books. I also write poetry when I can find the inspiration. My disabilities are due to an illness that I had when I was a baby, similar to Cerebral Palsy. Computers have made communicating so much easier for me, and I'm thankful for what DO-IT has done for me so far.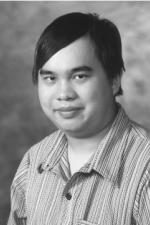 My name is David. I attend Seattle Central Community College. I enjoy mathematics, map navigating, as well as controlling, refereeing, and keeping records of certain activities. I developed several versions of dominoes, along with a "Games of Chance" series, created by my associates, Barney and Courtney. The DO-IT program has been helpful in terms of doing independent research, as well as using a computer for school assignments and projects, communication with others, and project archives.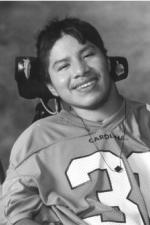 My name is Oscar. I am from Yakima, Washington. I attend Yakima Community College. I am interested in science and computers. My disability is quadriplegia. I use a power wheelchair and have voice recognition software so I can use my computer.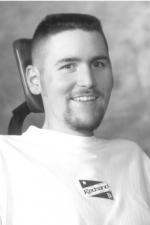 My name is J.W. I am 19 and I have Muscular Dystrophy. I finished my first year at Big Bend Community College in Moses Lake, Washington. I do not currently have a major, but after Big Bend, I hope to transfer to a four-year university and possibly get a degree in criminal justice. My hobbies include using the computer and watching sports.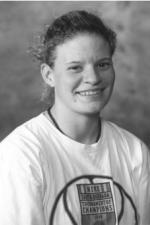 Hello! My name is Buffy and I have been deaf since birth by unknown causes. No one else in my family is deaf. This fall, I will be entering my junior year at Western Oregon University, majoring in computer science. All of my life, I have been using interpreters. Without them, I wouldn't be here. Computers and math are my favorite subjects. I made life long friends in DO-IT and learned many new things related mainly to computers. I've gained a great deal from DO-IT. The computer was introduced to me and my life became much easier because now I can communicate electronically with others, quickly and easily. DO-IT helped me with planning for college life and a career. DO-IT folks, it's okay to fail, but it's not okay to give up. Go after your dreams!
Hi. My name is Pat. I live in Spokane, Washington. I completed my first year at Eastern Washington University. I will be transferring to Spokane Falls Community College in the fall, where I will major in computer science networking. My hobbies are talking on the phone and playing football. I was an Intern in Summer Study '01.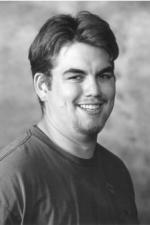 Hi. My name is Ryan. My hobbies are mountain biking, playing with my five Labrador Retrievers, and hanging out with friends. I'm part of the leadership groups for 4H, Klassy K9s, and the Indian Education Program at our school. I'm a member of Quinalt Nation. I also work part-time for Industrial Electric in the motor repair shop. I attend Eastern Washington University. My career goal is to become a science teacher. The three things I learned at DO-IT that helped me at school with my learning disability are organization, goal-setting, and self-advocacy. P.S. smile, it may only last a moment, but the memory will last a lifetime.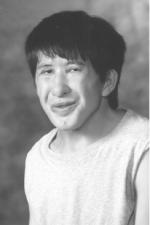 Hey! My name is Zachary. I'm from Vashon Island, the home where A-73 (a.k.a. Springer) was spotted. I just graduated with my friends as part of the class of 2002. I will be commuting back and forth to South Seattle Community College, but I haven't really decided what my major is going to be. I want to take photography classes, learn how to make Web sites, and learn Chinese. I would also like to work on the journalism staff. My interests in life are still in pop-genre music, checking mail, talking to my friends, sleeping, and many other things. Reading comic books is my favorite hobby. I LOVE the X-Men. I enjoy reading all the titles that come out monthly. I also enjoy watching and reading news about the Seattle Mariners. My favorite players are Ichiro, Jeff Cirillo, Bret Boone, Dan Wilson, Ben Davis, and maybe a few more. I was an Intern in Summer Study '02.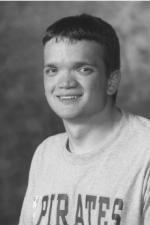 My name is Stuart. I am a junior at Seattle Central Community College in Seattle, Washington. I have not declared a major yet, but I am interested in business. My disability is Larsen Syndrome, a mobility impairment. My academic interests are computers, business, and science. In science, I like space exploration and discovering new things that help the world to progress. My hobby is collecting 1:18 scale cars. I also like professional sports. I like DO-IT because we all work together.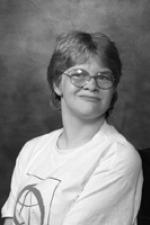 My name is Lacey. I live in Seattle, Washington. I have Cerebral Palsy and some specific learning disabilities. I attend Seattle Central Community College and plan to transfer to the University of Washington. My friend Veronica and I started our own business making and selling soap. Our business name is Spinning Wheels & Co. We have sold our soap at the Fremont Market and other places. Besides earning money, our goal is to help the community interact with disabled people in business. My hobbies are to ride horses, ride my bicycle, collect rocks, and do art. I was an Intern in Summer Study '01.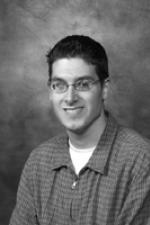 Hello. My name is Nate and I am visually impaired. I will be a sophomore at the University of Portland. I am a political science major, but I am considering taking on history as a second major. After I complete my undergraduate degree, I plan to attend law school. I hope to one day be a public servant of some sort. I enjoyed my two years as a DO-IT Scholar and my experience as a DO-IT Intern in Summer Study 2001. DO-IT is an extraordinary program that I am very proud to be a part of.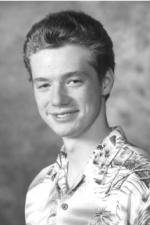 My name is Wolfgang. I'm going to be a sophomore at Skagit Valley College this fall, where I will study physics and writing. I like to snowboard, bike, play hacky-sack, and READ! I have a learning disability. The DO-IT program has taught me to understand and respect people with other disabilities and also has been amazingly encouraging about my future plans in college! I was an Intern in Summer Study '01.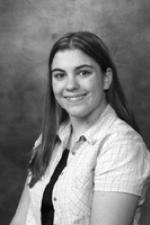 My name is Kelci, and I attend Eastern Washington University (EWU) in Cheney, Washington. This fall, I will begin my second year at EWU, where I am pursuing a degree in elementary education. I was an Intern in Summer Study '01.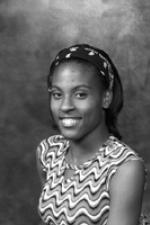 Hi. My name is Tynesha. I graduated from Ingraham High School in 2000. I attend Seattle Central Community College. I'm learning sign language. I hope to transfer to the University of Washington as a junior and get my masters in education. Thereafter, I might teach in Japan for a little while or get a job in signing. My hobbies are reading, shopping, talking and hanging out with friends. I also love to write poetry and hope to one day have my own collection of poems published. One of the greatest things I have come across in my life is DO-IT. The reason I say this is because you meet some of the best people you will ever meet in your life and they are always there to help, talk, or just listen. I was an Intern in Summer Study '01.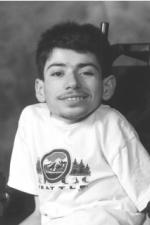 My name is Ali. I am from Iraqi Kurdistan and I have been living in the U.S. for five years. I have a disability called Osteogenesis Imperfecta, which effects my bones. I graduated high school in 2001 and now attend Edmonds Community College. I would like to transfer to the University of Washington to study computer engineering. I like math, science, and computers. I completed an internship at Boeing. I speak four languages: Kurdish, Arabic, Turkish, and English.