Overview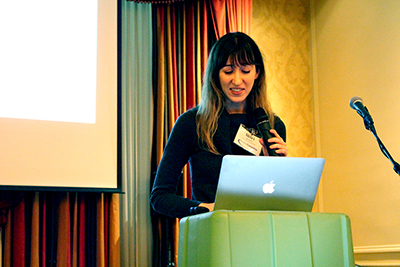 The goal of AccessADVANCE is to increase the participation and advancement of people with disabilities in academic science, technology, engineering, and math (STEM) careers through an intersectional approach. AccessADVANCE serves to increase understanding of the issues related to this understudied and often marginalized group and identify promising practices that systematically address issues impacting the career advancement and success of faculty with disabilities. 
Join the AccessADVANCE Community of Practice
Participate in discussions and learn of opportunities to promote an intersectional approach for increasing the participation and advancement of STEM faculty with disabilities from underrepresented backgrounds.

Receive funds to support activities to expand, replicate, and disseminate practices related to AccessADVANCE project goals nationwide. Apply now!

Consult with AccessADVANCE

Receive individual consultation and assistance in a wide breadth of areas related to creating policies, practices, culture, and resources that are welcoming and accessible to faculty with disabilities.

Creating Inclusive Learning Opportunities in Higher Education: A Universal Design Toolkit
Order this must-have book that has how-to instructions for applying UD to everything we do in higher education, and complements the 2015 book Universal Design in Higher Education: From Principles to Practice. Learn more in this podcast episode of Trending in Education.
Review Q&As, Promising Practices, and Case Studies
Explore the Knowledge Base for answers to specific questions and evidence-based practices.
Meet the AccessADVANCE Leadership Team
Learn about the people working to make AccessADVANCE a success.
Learn More about AccessADVANCE
Learn more about how the team works to promote diversity, equity, and inclusion with respect to people with disabilities in academic positions in STEM.