Universal Design of Technology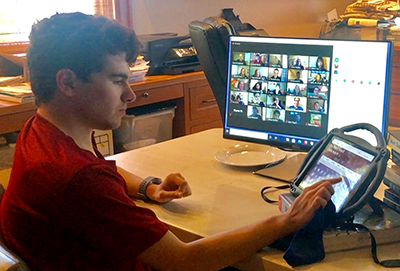 These resources tell how universal design (UD) can guide the development, procurement, and use of technology that is accessible to, usable by, and inclusive of, all students.
Apply 20 Tips For Teaching an Accessible Online Course
Use a checklist, watch a video, and/or complete a tutorial to begin making an online course accessible, usable, and inclusive.
Universal Design of Information Technology: An Online Tutorial
Consult the Overview and UD of IT sections of the UD in Education; An Online Tutorial to learn about how the UD framework applies to IT. 
US legal issues requirements regarding Online Education and Website Accessibility
View a video from the Department of Education Office of Civil Rights.
Assistive Technology
Learn about technologies that help individuals with disabilities use mainstream technology and enhance their skills.
Specific Applications of UD
Use these resources to apply UD guidelines to the design of any IT product, resource, program, or facility where IT is used.
IT Accessibility Tools
Learn about accessibility checkers and other tools that can assist in the development, procurement, and use of universally designed IT.
Videos About Accessible IT
Sit back and enjoy hearing about the need for and how to design accessible IT from multiple perspectives. 
Universal Design as a Topic of Instruction
Explore ideas for building UD into a curriculum.
Published Articles and Books
Explore a rich literature base of publications that share research and practice regarding the application of universal design in postsecondary education. with specific focus under the headers "Universal Design of Technology" and "Universal Design of Online Learning."
Q&As, Case Studies, and Promising Practices
These results show all "technology" related Knowledge Base articles. Find other results by entering another term into the search bar at the bottom of the page and selecting "Search."
More UD of Information Technology Publications
See lists of resources created by DO-IT about the UD of IT, organized by specific topic.