Snapshots 1998: A Yearbook for DO-IT Participants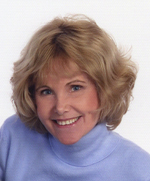 Welcome to DO-IT Snapshots 1998!
Congratulations DO-IT Scholars, Pals, Ambassadors, and Mentors! Your efforts in supporting one another resulted in DO-IT winning The Presidential Award for Excellence in Science, Mathematics, and Engineering Mentoring. In fall of 1997, I accepted it on your behalf at the White House.
Scholars are high school students with disabilities who are preparing for college. They have interests in challenging fields that include science, engineering, mathematics, and technology. They travel from across the nation to attend Summer Study programs at the University of Washington in Seattle and communicate via the Internet year-round. More high school students with disabilities, the DO-IT Pals, join this electronic community. DO-IT Scholars who graduate from high school and move on to college or work become DO-IT Ambassadors, sharing their experiences with younger Pals and Scholars. This electronic community is also supported by DO-IT Mentors. Most DO-IT Mentors have disabilities themselves and are pursuing post-secondary studies or are employed.
Sheryl Burgstahler, Ph.D.
Director, DO-IT
College of Engineering/Computing & Communications
© 1998, University of Washington. Permission is granted to copy these materials for non- commercial purposes provided the source is acknowledged.