Staff Mentors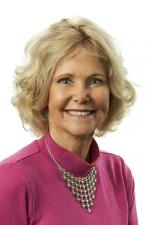 My name is Sheryl Burgstahler, and I am the founder and director of the DO‑IT and Access Technology Centers at the University of Washington (UW). I am also an affiliate professor in the College of Education. I have a master's degree in mathematics and a Ph.D. in policy, governance, and administration of higher education. DO-IT allows me to apply my personal, academic, and professional interests and experiences. I have a husband, Dave, and a son, Travis, who are both dedicated DO‑IT volunteers and UW Huskies. Dave is a professor of accounting and Travis is an accountant in the risk assurance unit in the Seattle office of PricewaterhouseCoopers. The '93 Scholars remember Travis hanging around DO-IT Summer Study when he was three years old.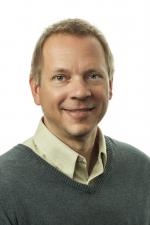 I'm Scott Bellman. I am the program manager at DO-IT. I completed a master's degree in 1996 in rehabilitation counseling and earned my undergraduate degree in psychology and business. I am a licensed mental health counselor in Washington State. My work at DO-IT includes career counseling, writing, planning events, coordinating projects, supervising others, mentoring, and of course Summer Study! I serve on several boards and committees, including the Governor's Committee on Disability Issues and Employment. I have co-authored several papers about work-based learning. Outside of work, my interests include performance art, camping, hiking, carpentry, and travel.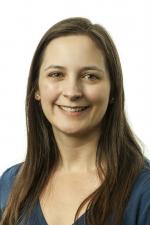 My name is Brianna Blaser, and I am a counselor/coordinator at the DO-IT Center. Originally from the East Coast, I moved to Seattle to attend graduate school at the University of Washington, where I earned my Ph.D. studying women in science. I like to spend my free time taking my one year old daughter, Evelyn, for long walks.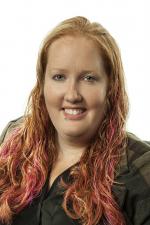 Hello! My name is Kayla Brown. I was an '05 Scholar and am a counselor/coordinator at DO‑IT. I graduated from University of Washington Bothell with a bachelor of arts in community psychology. I am currently pursuing my master of social work at the University of Washington. My passion is community outreach, research, and disability activism. At DO-IT, I work one-on-one with students to tackle goal setting, academic planning, and building a support system. My hobbies include reading, watching the Food Network, crafting, and playing board games.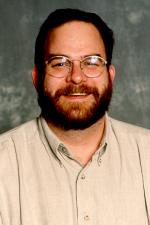 I'm Dan Comden. I manage the University of Washington's Access Technology Center (ATC). We work directly with students, faculty, and staff with disabilities who need to access computing resources, and we also help web and application developers make exciting and accessible online resources. I've been working with DO-IT since it began.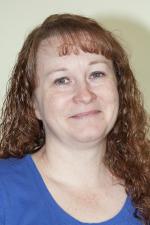 My name is Lyla Crawford. I am a counselor/coordinator for DO‑IT. I work in the Spokane office. I have a master's degree in developmental psychology. I have a husband, Shawn, and a son, Joshua.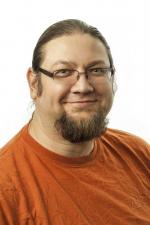 My name is Marvin Crippen. I help with technical support and web design for DO‑IT. In my free time I enjoy biking, skiing, cooking, and TSD Road Rallying.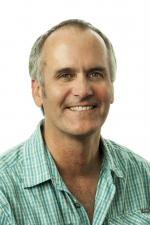 My name is Doug Hayman. I'm the technology specialist for DO‑IT. When not at work, I play guitar, hike, and hang out with friends.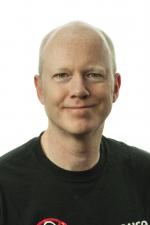 My name is Terrill Thompson. I am a technology accessibility specialist for DO‑IT. I help educate K–12 and postsecondary educational institutions, technology vendors, government agencies, and others on how to ensure that technology is accessible to individuals with disabilities. I also teach accessible web design to students through our ongoing series of Web Accessibility Trainings. I live in Bellingham and work most of the time from an office at Western Washington University. When I am not working, you can usually find me hiking in the mountains, playing guitar, or spending quality time with my family.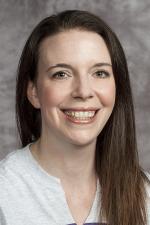 Hi! My name is Tami Tidwell. I am a counselor/coordinator for DO‑IT. Throughout the year, I enjoy working with high school and college students on topics like college admissions, scholarships, internships, employment, accommodations, and disclosure strategies. Being able to build long and lasting relationships is one of the best parts of working at DO-IT. Outside of work, I like to play in my urban farm and garden, support local live music, and spend time with my family and friends. I really enjoy having fresh eggs and local honey from my chickens and honeybees. I have a degree in psychology from Texas Christian University. I was born and raised in Cowtown (a.k.a. Ft. Worth, TX).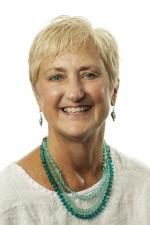 My name is Debra Zawada. I have worked as program coordinator at DO-IT since 2004. I completed my undergraduate work in special education in Buffalo, NY and my graduate work at the University of Washington. My background is as a high school teacher and transition counselor for students with disabilities.