Phase III Scholars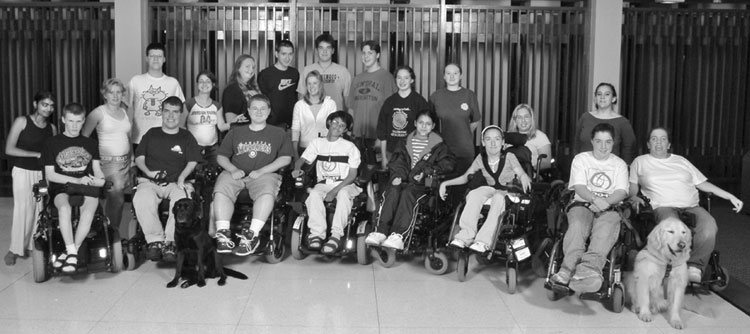 Phase III Scholars are completing high school or transitioning to college. Throughout the year, they communicate with other Scholars, Ambassadors, and Mentors, and participate in DO-IT activities. Some become Interns in DO-IT Summer Study and participate in other work experiences. Once the 2006 Summer Study is over, those Phase III Scholars who have graduated from high school become DO-IT Ambassadors.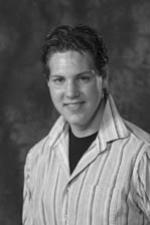 Hey guys! My name is Andrew B. I have Attention Deficit Hyperactivity Disorder (ADHD) and a learning disability in reading and writing. Accommodations, like extra time on tests, are helpful. My favorite subjects are theater and music. I will be a sophomore at Western Washington University (WWU) where I am majoring in musical theater. I have aspirations to be on Broadway someday, so keep your eyes and ears open! I was recently in WWU's mainstage production of Evita, and this summer I am traveling to Europe with my choir; after my choir tour, I will be traveling with my aunt to Italy, Ireland, and New York.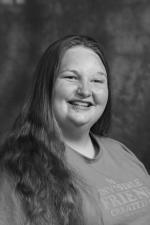 My name is Laura B. I suffered a traumatic brain injury in the 7th grade in a car accident. Although the accident left me blind in my left eye, I most identify with other students with disabilities who might be struggling with learning issues, like losing vocabulary, trouble with memory, and difficulty making connections. I have attention issues that are treated with medication. I am looking forward to majoring in secondary education/math this fall at Seattle University. I am thinking of minoring in chemistry. I am a Summer Study intern this summer and have been working on American Sign Language.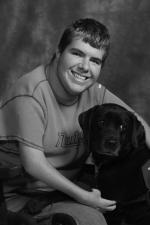 Hi. I am Lukas B. My birth condition is called Amyoplasia Arthrogryposis Multiplex Congenita. In the fall, I will be going to Whitworth University, studying business communications with a minor in music performance. In high school, I was in three year-round bands: Jazz Ensemble I, Wind Ensemble, and Symphonic Band. I'm an absolute band nerd! I breathe music. Outside of school, I enjoy hanging out with my friends, playing chess, going to the movies, playing my instrument, and hanging out with my mother and brother. Aside from surviving my senior year in high school and graduating, my greatest accomplishment is learning so much about myself. I've learned about my physical self (how to take care of my body) and my mental self (working habits and my best working environments). Without my friends backing me up, I would never be where I am today. This year I'm working as an intern at Summer Study.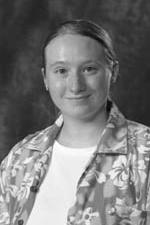 Hi. My name is Kathleen D. I recently graduated from Columbia River High School in Vancouver, WA. I did my senior project on the accessibility of the Vancouver School District. I am in the marching band where I play the E-flat alto saxophone, and I participate in several events in the Science Olympiad. I have Attention Deficit Disorder (ADD). I would like to pursue a career in biology, maybe entymology or microbiology. I may attend the Science and Engineering Institute at Washington State University-Vancouver after I graduate.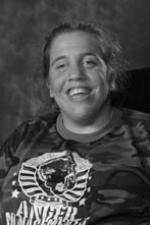 Hello all, my name is Carrie D. I hope to attend the Univeristy of Washington-Extension in October to study audio production. After I complete the program, I hope to make a name for myself as a music producer.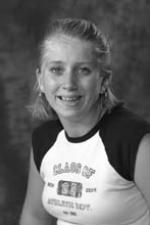 Hi. My name is Tracy F. I attend South Puget Sound Community College for culinary arts. One of my favorite hobbies is to play pool. I also enjoy hanging out with my friends and going river rafting. I have a learning disability that makes reading and spelling difficult. I was an intern in Summer Study 2006.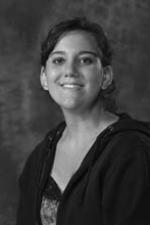 Hello. My name is Amanda G. I have been involved in the world of art for many years. I attend Columbia Basin College, working towards completing my Associate's degree in art. In the future I am looking forward to becoming an art teacher.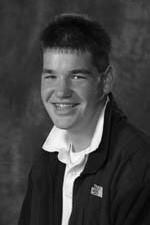 Hi. My name is Daniel H. I'm a graduate of Shorewood High School, where I was a member of the National Honor Society and took classes in electronics and CAD (Computer Aided Design). Outside of school, I run cross-country, downhill ski, and play ultimate frisbee, golf, backpack (as a Boy Scout), and build things. I hope to become a mechanical engineer. I have a reading disability and am diabetic. Through DO-IT I have learned to use technology that reduces the time I spend on homework.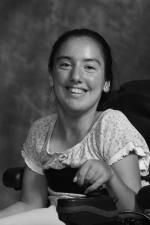 Hello to all!!! My name is Julie J. I graduated from Cascade High School in Everett and was a member of the National Honor Society. I enjoy hanging out with friends, listening to music, playing on the computer, and reading. I plan to go to college at Everett Community College and study to become an elementary school teacher. I'm working this summer as an intern at Summer Study.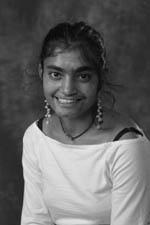 J. I have Cerebral Palsy, which affects my balance and depth-perception. I recently graduated from Bellingham High School. This fall will be attending Whatcom Community College where I plan to major in marine biology.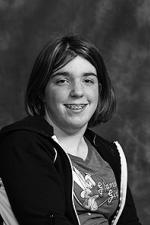 My name is Maryann M. I am 20 years old. I graduated with honors from Edmonds/Woodway High and am in the Principal's Hall of Fame. I will begin at Shoreline Community College this fall working towards an Associate's degree. I plan to transfer to the University of Washington in a few years. I am active in 4H with a dog group. I enjoy river rafting, water skiing, and snow skiing. I want to do it all! This summer I'm interning at Summer Study.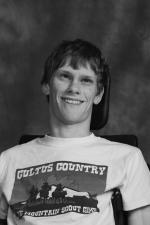 My name is Alex M. I'm involved with Youth Group and was part of Boy Scouts for seven years. One accomplishment that I'm proud of is taking the bus myself to the spring DO-IT Pizza Party. I am a continuing senior at Woodinville High School. I plan to go to a community college and work towards something in the field of writing. This summer I'm an intern at Summer Study.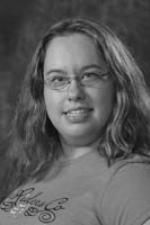 My name is Makenna Jo P., and I am a Running Start student at Whatcom Community College (WCC) where I will begin my third quarter this fall. While attending WCC, I am exploring different career options. Outside of school I like to hang out with my friends, listen to music, and read. This summer I will be volunteering and relaxing. I have Cerebral Palsy and a learning disability.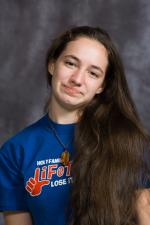 Hi there, I'm Katie R.! I just graduated and will attend Western Washintgon University this fall. I am leaning towards a career in elementary education. I have Attention Deficit Disorder (ADD) and Dyslexia. Consequently, I have trouble with reading, writing, and spelling. My thought process jumps from one idea to the next and things just seem to take me longer to figure out and communicate. I have a great family, a bundle of supportive crazy friends, and three furry cats. I love British literature and poetry. I am totally an art freak (minus the talent.) I'm Catholic, I have a passion for music, and I totally adore kids. I'm also totally psyched to go skydiving this summer! If ya'll have any question, email me, but please don't take it personally if it takes me a few years to respond. It has been really exciting to be an intern this year at Summer Study.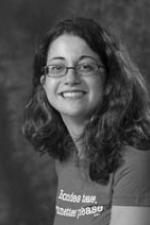 My name is Ashley S. I am currently attending a community college in Florida. During my senior year I got numerous awards, including a silver cord for graduation, an unsung hero award from the Nova Middle/High Parents, and a recognition award from my drama/thespian society. I was Director of Costumes and Publicity for our last show of the year! At school I was also involved in the Student Government Association and organized the blood drives, pep rallies, elections, and other SGA activities. I like to volunteer at my local animal shelter (especially caring for and feeding all the cute cats), read, surf the web, talk on the phone, shop, dance, and listen to music. I was diagnosed with Asperger Syndrome.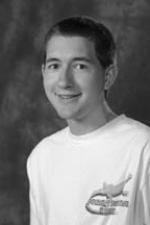 My name is Garrett, or Bud, S. I have been visually impaired since I was in 4th grade. I will be a sophomore at Gonzaga University in Spokane, probably majoring in finance with a math minor. My favorite classes last year were economics, computer science, and statistics. This year I participated in a business plan competition where my group placed third. I enjoy sailing and watching baseball.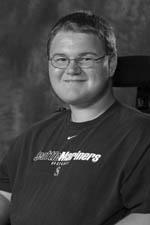 My name is Russell T. I have Duchenne Muscular Dystrophy and use a wheelchair. I am attending Pacific Lutheran University in Tacoma and will begin my sophomore year this fall. My academic interests include history and Spanish, although I have not yet declared my major. In my spare time I enjoy watching Mariners baseball, drawing, reading, playing video games, and spending time with my family.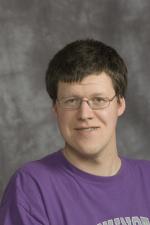 My name is Michael T. I enjoy computer, math, science, and band classes. I am a computer/console nerd; I love video games. I also like to go fishing, to Mariners games, swimming, to water parks, and camping. I really enjoy being with my family and I love playing golf. My career goal is to be an engineer involved in the use of nuclear fusion as an energy source. I attend Everett Community College. After I complete an Associate's degree, I would like to go on to the University of Washington and get a Ph.D. in engineering. I have Attention Deficit Hyperactivity Disorder (ADHD), which means I have trouble sitting still and focusing on the current task at hand. I also have small motor and large motor disabilities, so I have a difficult time writing. DO-IT helps me be more independent and find creative ways to type out homework, such as math and physics problems.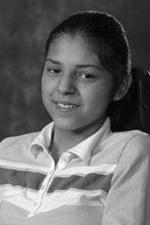 My name is Blanca V. I'm 18 years old and graduated from Connell High School near the Tri- Cities. I plan to go to Columbia Basin Community College for two years, then transfer to Eastern Washington University. I live with my parents, brother, and a sister. I am thinking of becoming a child psychologist because I enjoy working with children. I love to read, watch TV, and play on the computer. I was in an accident where I suffered a spinal cord injury, and I've used a wheelchair for four years. One of the things I enjoy about DO-IT is meeting people with similar and different disabilities who have gone on to do many creative and interesting things with their lives. I'm an intern this summer at Summer Study.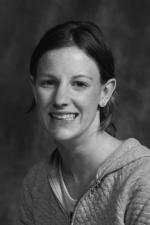 My name is Jessica W. I recently graduated from Bainbridge High School and am attending Central Washington University in the fall. I hope to have a career in education, possibly as a kindergarten teacher. I enjoy being with my family, playing with animals, and babysitting. This summer I'm an intern at Summer Study.