Phase II Scholars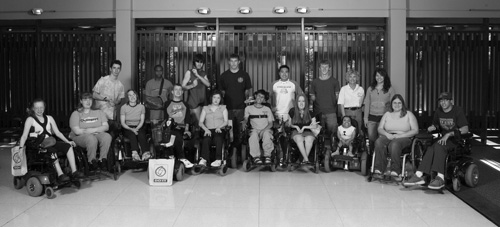 Phase II Scholars began participation in DO-IT in 2005 and attended their second Summer Study at the University of Washington in July of 2006. During that session, they worked closely with University faculty; in small groups, they studied the Game of Life (computer image processing), accessible design of web pages, virtual reality, and strategies for making science classes accessible. Throughout the year, they communicate via the Internet and participate in DO-IT activities, projects, and internships. After completing Summer Study 2006 these participants graduated to Phase III.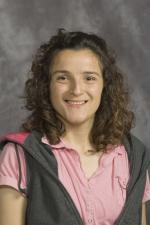 Hi. My name is Dulce Maria A. I am originally from Mexico. I have one brother and three sisters, and I live in Seattle where I will attend Seattle Central Community College this fall. I graduated from high school at Washington School for the Deaf in Vancouver, WA. This summer I am attending a program for deaf students at Gallaudet University. My favorite classes are reading and English, and I plan to become a counselor or a computer support specialist. My favorite sport is soccer, which I used to play in Mexico. This year I played soccer and basketball in Special Olympics; our team played hard and won the silver medal! My hobbies are chatting with friends and family, reading fiction books, using the computer, and playing sports.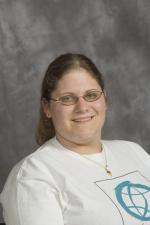 My name is Shavonne B. I am 17 years old and will be starting my senior year at Hanford High School in Richland, WA. I was born with Spina Bifida. In my free time I like to read books and write stories. I also like to listen to music and talk on the Internet with my boyfriend and other friends. In the fall after school, I am the varsity football team manager. It is my hope to attend Central Washington University and study to become a podiatrist.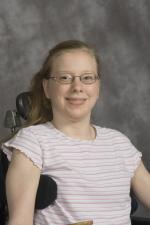 Hi. My name is Jennifer B. I am 19 and have Cerebral Palsy. I will be a senior at Naches Valley High School. I lettered in choir last year and hope to letter again this coming year. This year I also made National Honor Society. I like to spend time with family and friends, and I love to go shopping and hang out with my grandma. My future plans are to attend Yakima Valley Community College, Yakima's local college, to get my Associate's degree, and then pursue a career in the computer technology field. I've gained a lot of knowledge and experience at DO-IT. I look forward to another year and meeting with old and new friends.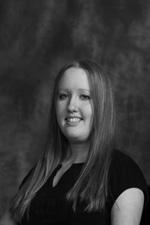 Hello. My name is Kayla B. I will be attending Bellevue Community College in the fall studying psychology. Eventually, I would like to transfer to the University of Washington. I took a vacation to Hawaii this summer and plan to work at Starbucks. My disability is Central Core Disease (Muscular Dystrophy). The DO-IT program has helped me become more independent.
Hi. My name is Daren D. and I have Dyslexia. I will be a senior at Kentwood High School and I also attend Green River Community College. I plan to go on to a four-year college and major in biochemistry and perhaps obtain my Ph.D. at the University of Washington. I like sports and anything in the sun, such as swimming, running, track, and going to the beach. I also enjoy putting a smile on peoples' faces. :]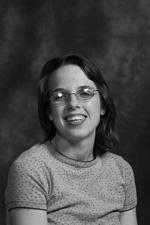 Hi everyone! My name is Bella F. and I have Cerebral Palsy, which affects most of my muscles, including my eyes. I use quad canes, a bugsy walker (only for aerobic exercise), or a wheelchair, and I need visual materials to be enlarged for me to read. I go to Nathan Hale High School where I'm going to be in the 12th grade. Art, language arts, and drama are my favorite classes, but I also like U.S. history. My hobbies include babysitting, acting, reading, playing with and walking my dogs, and playing the piano. This past spring, I performed in The Mouse that Roared at Nathan Hale. I'm part of the Seattle Public Theater summer youth program at the Bathhouse Theater and have acted in many plays. In August, I'm going to be in Macbeth. My career goals are to act in the theater, create art, and work in a day-care or a preschool I may attend North Seattle, Shoreline, or Edmonds Community College.
I'm Zach H., and I will be in the 12th grade at Camas High School in Camas, WA. I will be attending Clark Community College for half of my school day this coming year. My favorite classes are math and fire science. I also play football and wrestle for my high school. Outside of school, I like to work out and hang out with my friends. I am interested in a career as a firefighter and would like to study fire science in college. I plan to go to Lower Columbia Community College to get an Associate's degree in fire science. The disability I have is Dysgraphia, which means that I have trouble writing. In DO-IT I have accessed technology that assists me with writing.
Hey, my name is Marlen I., and I have a learning disabilities that affect my spelling, grammar, reading, and math. I will be a senior this year at Orcas Island High School. My favorite subject is science and I would like to be a dentist. I enjoy swimming in the middle of the night at Cascade Lake and going to Mount Constitution. I also love all music (with the exception of country!).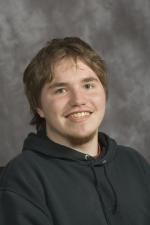 Hi. My name is Logan K. I graduated from Yelm High School this year and will start at DeVry University in the fall. One of my favorite classes in high school was weight lifting; there is just something about being in a weight room that makes me feel good as a person. I was one of the ten powerlifters from my school in 2005 who were invited to State. I was the second strongest male in the state for my weight category and the first paraplegic with Cerebral Palsy to compete. Some of my hobbies include playing my bass guitar, working out, and having a good time with friends. I plan to go into the networking field. I hope that DO-IT can help me achieve my college and career goals by allowing me to gain experience in my fields of interest and helping me get a feel for how life will be once I have achieved those goals.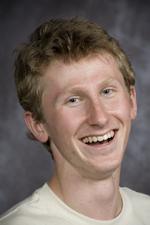 Hi. My name is Andrew L. I will be a senior at Nathan Hale High School this fall. My favorite classes are math, drama, and language arts. This year, I have learned the true meaning of responsibility from my U.S. history teacher who is a comical, reasonable, and a down-to-earth mentor. I also took part in a musical, Moby Dick. I enjoy hanging out with my friends and playing soccer. This summer, I will participate in the Youth Leadership Forum. At the moment, I am a dance intern at a Visual and Performing Arts Camp called Summer Fun. In college, I would like to study law, Spanish, acting, creative writing, and/or engineering. I hope to be fluent in Spanish and travel the world. I have Tourette Syndrome and I live life to the fullest and use it as a learning tool. DO-IT has helped me become more comfortable with not just my disabilities, but also the disabilities of others.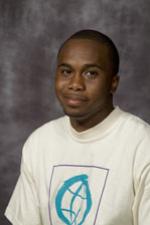 Hello. My name is Nate M., and I live in Seattle. I am a graduate of Roosevelt High School. My favorite subjects are business, English, and American government. I like hanging out with friends and family. My learning disability has been a challenge, but I have kept my mind on the prize. My plan is to attend the Real Estate program at North Seattle Community College. I also want to take other classes that I need so that I can go to a four-year university and study business.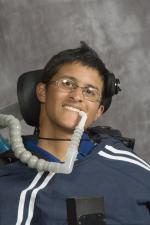 My name is Vishal S. I just completed my last year of high school where I was involved in journalism and radio production. Some accomplishments that I am proud of are being Associate Student Body President, speaking at school board meetings regarding school closures, and planning a canned food drive, two successful student dances, and a disability awareness week called "Understanding." I have also sold wristbands to raise money for Muscular Dystrophy, which I have. I like to play video games, watch TV, email, talk with people, and surf the 'Net. My career interests include being a sports journalist or broadcaster. Go Seattle sports teams!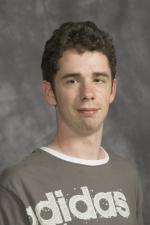 My name is Jesse S. and I am a senior at Ballard High School, located in Seattle. My disability is Asperger Syndrome, although "disability" is somewhat of an ironic term for it, as I feel that had I not been born with it, I wouldn't have as much potential as I do. My favorite classes in school are mathematics, physics, French, and American government. My senior project was a PowerPoint presentation about the nature of forensic science. Next year I will remain at Ballard as a 5th year senior, so I may complete the requirements for graduation. I will also participate in the Running Start program at North Seattle Community College. My career interest is to become a forensic scientist.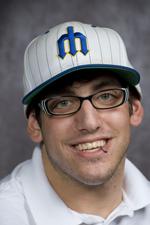 My name is Noah S. I am 17 years old and go to Newport High School in Bellevue, WA. My favorite classes are U.S. history, world religion, video production, and photography. At school, I am in link crew and croquet club. Last year I was also involved in student government. Outside of school, I listen to a lot of music and go to concerts. I enjoy playing video games and basketball. I watch lots of sports on TV and know many sports facts. I also enjoy going to concerts and am on the Island Records Street Team. My disability is Cerebral Palsy. DO-IT is helping me get ready for college and live on my own, as well as meet new people.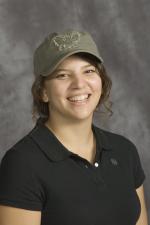 Hi. I'm Sakina S. I live in Spokane, WA, and I will be a senior at Mead High School. My favorite class is Leadership, and I like music and history. I have a learning disability that impacts my reading, writing, and spelling. I like to shop and support my high school teams; football and basketball games are my favorite because I like to socialize. Feel free to email me anytime; I'm a pretty cool person!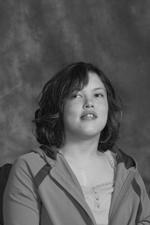 My name is Kayla T., and my disability is Cerebral Palsy. I currently attend Kentwood High School in Kent, WA, where I will be a senior. I enjoy computers, listening to music, and hanging out with friends. My favorite subject in school is computer applications. I'd like to attend Green River Community College or ITT Tech and prepare for a career working with computers.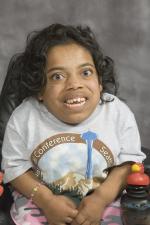 Hi. My name is Jessie V. I live in Seattle, WA. I'm a little person; I have Morquio's Syndrome, which is a type of dwarfism, and I use a power wheelchair. I'm so proud of myself for graduating from Ballard High School. My favorite school is Bellevue Community College. They have a new program called Venture; it's for people with disabilities and has college classes that are taught at our own levels.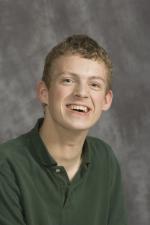 Hi. My name is Daman W. and I will be a senior at Klahowya Secondary School in Silverdale, WA. I am the owner of a web design and hosting business, Daman Wandke's Web Services. I plan to go to the University of Washington and would like a career as a computer engineer. I have Cerebral Palsy and volunteer as a webmaster for many organizations, including United Cerebral Palsy of South Puget Sound. I have also been a keynote speaker at fundraising events and parent support groups.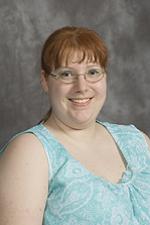 My name is Cassie W. I was born with Spina Bifida and use a wheelchair 90% of the time. I am 18 years old and will be starting college in the fall. I will be attending Central Washington University in Ellensburg. Last year a film crew came out from ESPN to film me because I play tennis in my wheelchair.