Phase II Scholars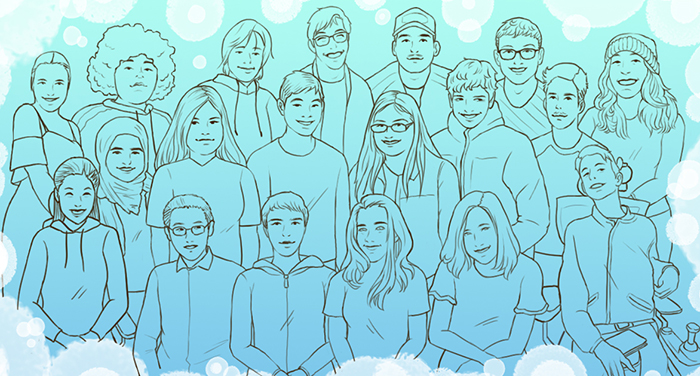 Nineteen Phase II Scholars began participating in DO-IT in 2020. Most completed their second Summer Study at the University of Washington in July 2021. During their first year, they created lasting friendships, learned skills in technology and science, and shared fun moments with their peers and mentors. During their second session, they continued to develop self-determination and self- advocacy skills and prepare for college and careers. They worked closely with professionals and university faculty in STEM fields and learned in depth about video production. They continue to grow in their use of technology, complete projects in exciting fields, and they continue to connect with each other, DO-IT participants, and DO-IT Mentors throughout the year. After completing Summer Study 2021, these participants graduated to Phase III and Ambassadors.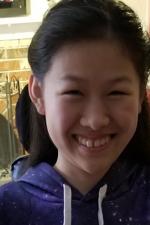 Hi, my name is Angela Monsegue! I enjoy taking science and history classes at Mountlake Terrace High School and intend to go to college to get a master's degree in biology and possibly chemistry, eventually practicing either medicine or biochemistry. I also enjoy nature and animals and am part of the Eco Club. I have spinal muscular atrophy.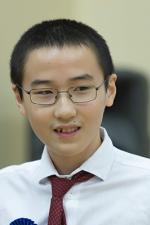 Hello! I am Anthony Mao. I attend Shorewood High School in Shoreline. I enjoy running, skiing, playing basketball, playing video games, and reading funny books. My favorite classes are math and Mandarin. I have autism, and I am interested in STEM fields. After high school, I want to attend the University of Washington and get a job in technology.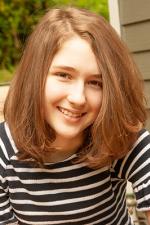 Hi, my name is Audrey Long, and I attend Redmond High School. I enjoy studying physical education and art—the latter because I can create cool things. After high school, I want a career involving art, possibly creating animated movies, TV shows, or games. I have autism. I will be attending DigiPen through the Washington Network for Innovative Careers program. I was on the junior varsity (JV) swim team, was manager for the JV fastpitch softball team, and have been involved in 4H. I'm currently training my new Sussex Spaniel puppy.
My name is Braxton Boer, and I graduated from Ridgefield High School and will attend Western Washington University this year to pursue a degree in computational linguistics. My favorite classes have been Spanish, Advanced Placement (AP) composition, and AP chemistry. I have cerebral palsy. I enjoy writing and try to educate the people around me about disability through my writing and other forms of advocacy.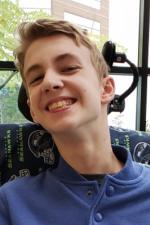 My name is Charlie LeVasseur. I have cerebral palsy. I am a senior at Edmonds-Woodway High School and live in Edmonds, Washington. I have two Saint Bernese Mountain dogs. I like to play power soccer with Seattle Adaptive Sports and look forward to playing after COVID restrictions are lifted. I enjoy watching basketball and football; my favorite teams are the Golden State Warriors and the Seattle Seahawks. My friends and I play Xbox together. When I go to college I want to study computers.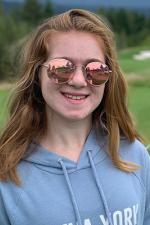 My name is Clarice Rhatigan, and I go to Newport High School in Bellevue where I like studying physics and attending Teaching Academy (a teaching program where I intern in elementary/middle school classrooms). I enjoy listening to music, running, watching Netflix and videos on TikTok, and walking neighbors' dogs as a part time job. I am one of the captains on the girls cross country team. Growing up I moved around a lot as a military kid. In the future, I'm interested in being an elementary school teacher or a health care worker. I'm deaf.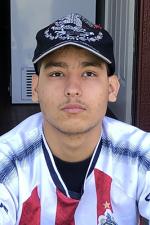 Hey, my name is Esteban Barajas, and I graduated from Quincy High School, where my favorite classes were ceramics, because I enjoy making things, and science, because I like to learn about the ins and outs of the human body. I enjoy soccer and video games. After high school, I want to attend a four-year college to study animation or game design; I hope to work for EA Sports as a game designer.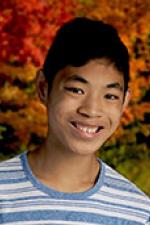 Hi, I'm Ethan Seet. I enjoy taking sports, history, and social studies courses at Sammamish High School. I am on my school's swim team, and I participate in journalism club. I also compete in Washington Special Olympics swimming, basketball, and soccer. I am the student manager of Newport High School's football team. My other interests include cooking, singing, and traveling. I have autism, and I like to advocate for the disability community. I have joined the school's Parent Teacher Student Association (PTSA) to advocate at the state capitol; served as board member at the Bellevue Youth Theatre Teen
Advisory Board, an inclusive youth theatre; and currently serve as an Asian youth cultural ambassador to raise cultural awareness with the Formosa Association of Student Cultural Ambassadors. I can speak Mandarin Chinese and have traveled to Taiwan, Malaysia, and Singapore. After high school, I plan to attend college to prepare myself for a variety of potential careers, including sports media, sports management, digital music design, video production, and culinary arts. I would like to attend the University of North Texas for a degree in sportscasting. My dream job is to be a sportscaster and have my own channel to share my passion in sports and music.
Hello, my name is Iris Ramirez. I'm a senior at Quincy High School. I have a vision disability called nystagmus, which I've had since I was born. I enjoy math, art, and especially science and human anatomy. I enjoy playing guitar because it helps me refresh my mind and release stress. I particularly like hands-on projects and classes because it's easier for me to learn and discover new things. After high school I plan to attend a four-year university. One career I have in mind is cardiovascular technologist. These past two years have been the most difficult because online learning was hard. I am proud of
myself for being able to pass all my classes during these difficult times. Before the pandemic, I loved to wrestle at tournaments with my teammates. I hope that during my senior year I am able to get back out there and wrestle on the mat and do other sports too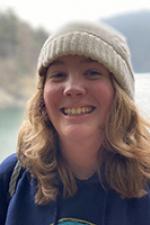 Hi, I'm Mallory Poppe. I just graduated from Sedro-Woolley High School. I'm going to Skagit Valley Community College as a freshman. I'm studying to be a teacher as well as get a degree in American Sign Language. I love to go on hikes, watch Marvel movies, and be with my friends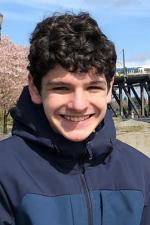 Hello there! I'm Manuel Gomez! I am a senior at Eastside Academics, and will be graduating in 2022 (I'm so old). I really like music, especially 90's music! I have some great recommendations, so ask me for some anytime. My main goal in life is to stay true to myself and not let the little things define me. I am me. I have no excuses. I want to have a career in the psychology area because I want to become an advocate for mental health and social rights. I want to understand people and their point of views.
My name is Marcos Esquivel. I go to Mountlake Terrace High School where I like to study computer science and chemistry. I'm interested in computer programming and plan to develop my own computer programs. I enjoy video games, chess, YouTube, and some card games. I have a learning disability.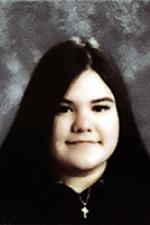 Hi! My name is Mariana Alatorre Aguirre, and I will be a senior at Summit Atlas Public School and have a learning disability. I enjoy studying math and English. After high school, I'm planning on attending a university. I am interested in the veterinary field because I love working with animals. I enjoy knitting blankets in my spare time.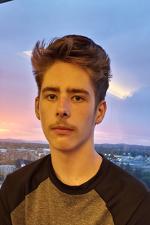 Hello, my name is Matthew Gardner, and I graduated from Raisbeck Aviation in the spring of 2021. I was accepted to Gonzaga University, Washington State University, and Arizona State University (ASU). I decided to attend Arizona State University to pursue a degree in public service and public policy with minors in sociology and parks and recreation. I am the first student from Washington to earn a spot on the ASU Leadership Scholarship Program. I have also been accepted to the ASU Cloud Scholar Program and the ASU Next Generation Leadership Program. Therefore, I have secured a full ride
scholarship based on my volunteer work during high school. I look forward to the next step on my academic journey with ASU and appreciate all the tech support I have received from the DO-IT Scholars program to make this possible.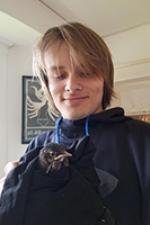 Hi, my name is Michael, and I attend West Seattle High School. I plan to take a thirteenth year before college, and currently I'm starting my second Running Start course, Spanish, at North Seattle College. My favorite subjects are auto tech and ceramics; I love both because they are both very hands on-auto tech also allows me to engage with cars and repair, while ceramics lets me play with design and making art. I also hope to study auto engineering with clean, green energy. I am on the autism spectrum and have attention deficit hyperactivity disorder, which affects my executive functioning and attention.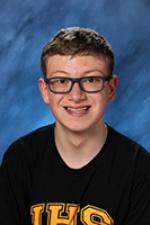 My name is Miles Gelatt. I enjoy taking journalism and statistics classes, and I graduated from Inglemoor High School and will attend the University of Washington Bothell this fall. I would like to attend the University of Washington to study history, statistics, and journalism. I am passionate about sports and would like to do sports journalism. I have Asperger syndrome and I had numerous heart operations when I was very young.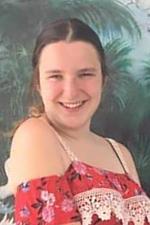 Hello! My name is Mya Sinkula. I attend the Science and Math Institute, where I like studying math and science. I want to attend Colorado State University after I finish high school. I plan on studying to become a veterinarian in college and working with exotic animals. I have dyslexia.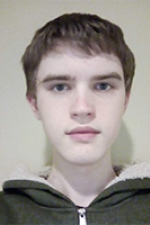 Hello, my name is Raelynn Baranowski. This past year, through the Robinson Center Early Entrance Program, I started attending the University of Washington. I have dysgraphia, autism, and a handful of other learning disabilities. I enjoy conversations about anything STEM related. I plan to get a degree in bioengineering. I am transgender, and my prefered pronouns are she and her.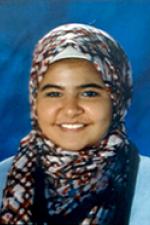 Hello! My name is Zayn Beidas, and I am deaf and wear bilateral cochlear implants. I attend Running Start. I love studying math and science and solving problems algebraically. In the future I plan to become an audiologist. I can't wait for all the opportunities to help others!