Phase I Scholars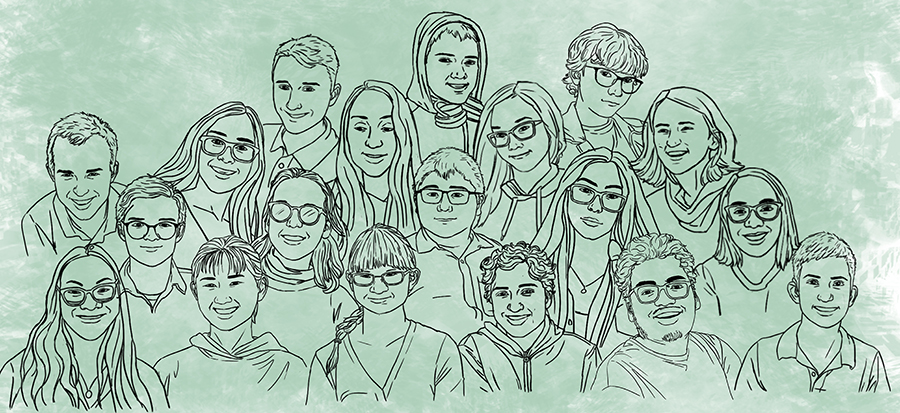 Nineteen Phase I Scholars completed their first University of Washington DO-IT Summer Study in July 2021.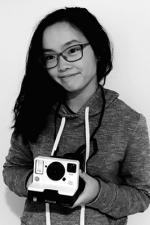 Hi, my name is Abby Schell. I attend North Creek High School in Bothell, where my favorite subjects are American Sign Language and science. I hope to help others by going into the medical field. I have vision and learning disabilities.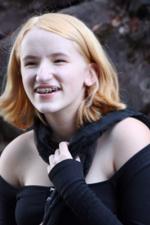 My name is Alex Borden, and I go to school in Washington state. I enjoy my classes in theater and humanities, and I hope to explore these fields in college. I have autism, attention-deficit / hyperactivity disorder (ADHD), and anxiety.
Hello, my name is Alexander Denson I prefer to be called Alex. I used to attend the Pacific Learning Center. My favorite academic subjects are math, science, and history. I hope to pursue the field of astronautical engineering to hopefully work for NASA. I have autism and anxiety. My favorite activity or hobby is playing video games on my computer. I play a wide variety of video games, but I like strategy games and sandbox games in particular. Some of the games I like the most are Europa Universalis 4, Half-Life 2, and Terraria.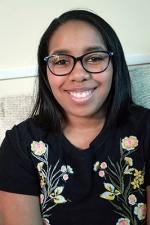 Hi! My name is Ashlee McGlon, and I attend Bothell High School, where I enjoy my math and science classes. I hope to major in early childhood education and early special education. My hobbies are listening to music and cooking. I have anxiety.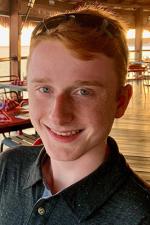 My name is Avery Bibeault. My favorite academic areas are English and art, though I'm also exploring interests in engineering, life sciences, veterinary medicine, and architecture. I have attention-deficit/hyperactivity disorder (ADHD), anxiety, and a social communication disorder.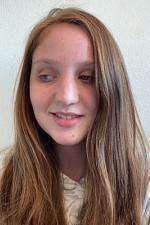 Hey, my name is Bella Westerbur. I live in Washougal and am a junior at the Washington State School for the Blind. I really enjoy school and I enjoy seeing my friends. I plan on going to college to pursue a career working with either children or animals.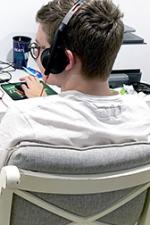 Hello. My name is Ben Gerardi, and I attend Ballard High School. My favorite academic fields are history and archeology. I plan to enter a college program that will help me experience other cultures and times in history, both by reading and hearing about them and being able to explore them myself. I am interested in making music using an app called Incredibox. It was fun to share two pieces of music I made during talent night this year. I have autism and attention-deficit / hyperactivity disorder (ADHD).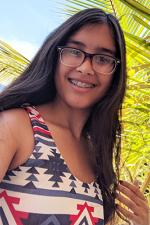 Hi all! I'm Deliah O'Brien, and I'm a junior at Ellensburg High School. My favorite classes are those in the areas of art, drama, and theater. I hope to become a voice actor and produce my own cartoon show.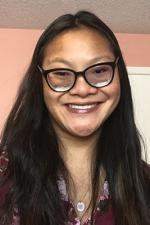 Hi, my name is Jaida Barrows. I have cerebral palsy. I am a junior at Kelso High School, and my favorite subjects are history and English. I want to go to the University of Washington or Western and pursue a degree in political science to advocate for people with disabilities. I like running and participate in my high school cross country team. I also enjoy reading and hanging out with my family.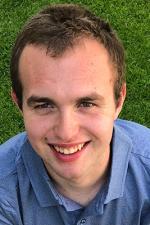 Hello, my name is Jesper Ford. I attend Yellow Wood Academy where I enjoy my classes in English and anatomy and physiology. My goal is to become an occupational therapist that specializes in assistive technology. I have cerebral palsy and vision disabilities. I enjoy running and competing in triathlons.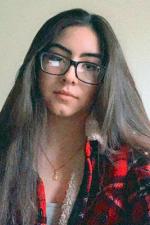 Hello, my name is Jocelyn Guzman, and I go to Cashmere High School where I enjoy classes in art and English. I hope to get a degree in social work to work with a diverse group of people and help children. I have learning disabilities.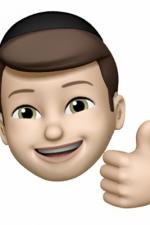 My name is Kevin Sun, and I attend Newport High School. My favorite academics are math, computer science, coding, history, and choir. My favorite hobbies are building LEGOs, playing video games, and watching movies. My dream job is to work for the Microsoft Xbox team or Microsoft coding team. I have Duchenne muscular dystrophy.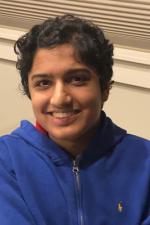 Hi! I'm Rohit Sen, and I attend Tesla STEM High School in Redmond. I enjoy computer science and math. I would like to study computer science to work in the technology industry. I have autism spectrum disorder. My hobbies are computers, cars, and 3D printing.
Hi, my name is Sammy Fung, and I have dyspraxia. I currently attend Bellevue College through the Career Education Options program. I plan on getting a career helping disabled students who have challenges in school. I enjoy studying natural science and history. My hobbies are zentangle art (which are drawings created by patterns) and hanging out with my family.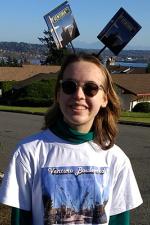 Salutations, all you fantastic people! My name is Sarafina Dunlap. I will be entering my junior year this fall at the Anacortes High School, where I enjoy studying geography and anything related to STEM. After I graduate from high school, I want to spend my first two years of my adult life taking general classes at the Skagit Valley College. Then, by the time I turn twenty-one, I am currently thinking about moving to Los Angeles so that I can receive a major in STEM education at either Loyola Marymount University or the University of California, Los Angeles (UCLA). Moreover, I am an extrovert who always has a major sense of adventure in life, so I usually feel ecstatic when I receive an opportunity to venture into the world, talk to lots of people, and be at the center of attention. I feel like Los Angeles is one of the closest places to my current home where I can do all of those outgoing activities all the time as well as live my dream of becoming a famous singer under the name of Venturyna. I have a lot of hobbies related to music, including learning music theory, singing, attending choir-related events, dancing, and playing the piano. Some of my other major hobbies are learning alphabets in many different languages and spending time with my friends and family. I have autism, attention deficit hyperactivity disorder (ADHD), obsessive compulsive disorder (OCD), anxiety, scoliosis, and other dysphoric disabilities.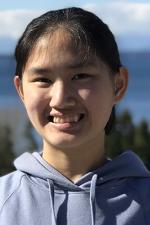 Hi everyone, my name is Sophia Lin and I am a rising senior at Newport High School interested in pursuing computer science at the University of Washington, focusing on data science and accessibility. Since I have moderate hearing loss, I am passionate about developing wearable technology for people with disabilities, and hope to improve the user experience for people who wear hearing aids. Some of my hobbies are acting movie scenes, running, and constructing arts and crafts.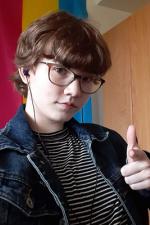 Hi everyone! My name is Theorius Wheeler, my pronouns are thee/thim/ thers, and I attend the Washington State School for the Blind. My favorite school subjects are theatre and English. Some of my hobbies are reading, writing, music, and Dungeons and Dragons. After high school, I plan on attending Western Washington University to get an English degree with a focus in creative writing. My long-term plans include becoming a professor and an author. I am autistic and have retinitis pigmentosa.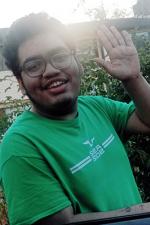 Hello, I'm Warren Blanco and I go to TAF@Saghalie, where I enjoy classes in math and art. I plan on getting a bachelor's or master's degree and then go on to become a graphic novelist. My hobbies are drawing, playing video games, watching movies, and spending time with family.