'98 Washington Ambassadors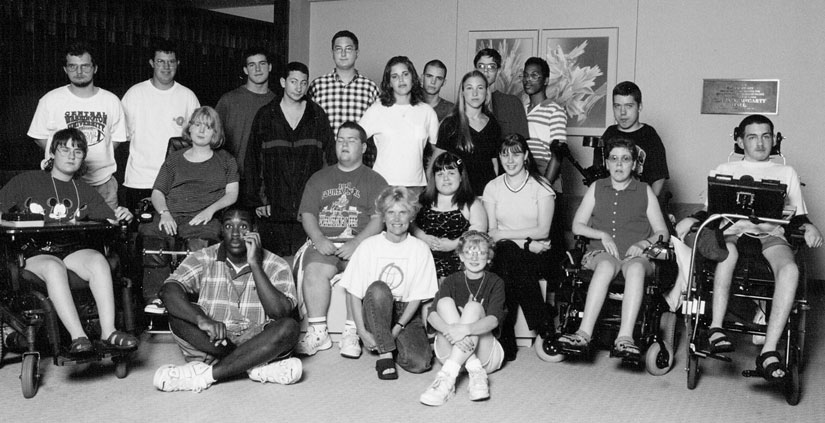 The following Ambassadors began participating in DO-IT in 1998. They continue to pursue college and career goals and encourage younger Scholars and Ambassadors.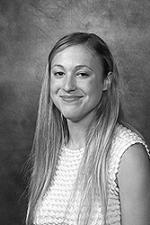 My name is Jessie and I'm a student at the University of Washington, where I am pursuing a degree in engineering. I am also passionate about classical dance and have continued my training throughout college as a double major. This academic combination satisfies both my artistic and scientific urges. I have been very fortunate to work on campus in the Human Interface Technology lab (HITL or Virtual Reality Lab), beginning in my senior year of high school. I have Dyslexia and Attention Deficit Disorder (ADD). Dyslexia slows my reading speed down and makes writing difficult. My philosophy has been to not allow my disability to hold me down and, instead, focus on finding alternative methods for learning and compensating in other areas. I use computers every day for school. I use Dragon Dictates™ software to expedite my writing and books on tape to increase my reading speed. Running helps me reduce stress. DO-IT has helped me gain confidence and achieve many of my goals. This summer, I worked in Washington, D.C. as the Microsoft-AAPD Federal IT intern at the Department of Education. I worked in the Office of the Chief Information Officer with the technology team. I was an Intern in Summer Study '01.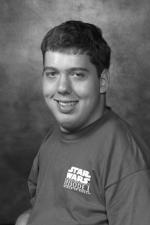 My name is Matt. I attend Spokane Falls Community College in Washington. I have a mobility impairment and use a wheelchair. I like all kinds of science and math. I love to dance, read books, and have long conversations. DO-IT is one of the best things that I've participated in because it has opened up many opportunities for me. One of those opportunities was an internship at Summer Study 2001.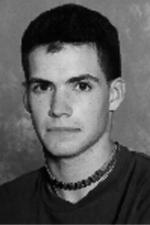 My name is Chris. I am from Redmond, Washington. I have Attention Deficit Disorder (ADD), Dyslexia, and Dysgraphia. I attend Muskingum College in Ohio. I enjoy chatting, hanging out with friends, playing pool, and cracking jokes.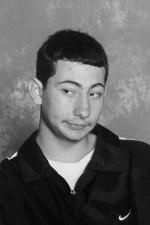 My name is Silas. I graduated from La Connor High School in Washington state. I have a visual impairment. In my spare time, I enjoy playing video games. In the future, I would like to program or design computer games.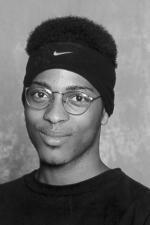 Hi. My name is Arnell. I graduated from South Kitsap High School in Washington. My disabilities are Attention Deficit Hyperactivity Disorder (ADHD) and a communication disorder. I enjoy math. In my spare time, I like listening to Prince's music, teaching myself how to play the guitar, and doing stunts on my bike. I have worked at a sign shop, gaining experience with graphic arts, a career I might pursue in college. Currently, I work at Wal-Mart.
My name is Katrina. I attend Cascadia Community College in Bothell, Washington. Currently, I am aiming for an associates degree in integrated studies, combining political science, world history, and cultural anthropology. My disability is a traumatic brain injury from a bike accident at the age of five. My interests include public policy, advocacy, history, science, and especially genealogy. I enjoy helping others through difficult times by sharing my experiences and being a positive example. I work for an organization called Think First, promoting the use of bike helmets. I have been very involved nationally with the National Leadership Conference for Youth with Disability and the President's Committee for the Employment of People with Disabilities. I was an Intern in Summer Study '00.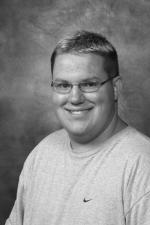 My name is Eddie. I graduated from Spokane Falls Community College in Washington, where I studied mechanical engineering. My hobbies include bowling, billiards, and hot rods.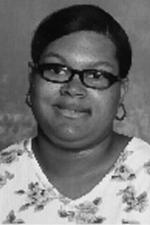 My name is Shavonne. I attend the University of New Orleans, where I plan to earn a degree in psychology. I have glaucoma, an eye disorder. For fun, I like writing poetry, reading books, and acting.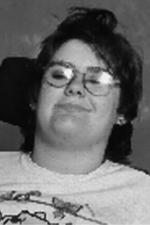 My name is Chanon. I attended the University of Wisconsin-Whitewater (near Madison), majoring in social work. My disability is Cerebral Palsy and I use an electric wheelchair. Some of my interests are writing short works and poems and performing modern ballet dance. Several summers ago, an Ohio dance company called "Cleveland Ballet Dancing Wheels" gave me a scholarship to come and study ballet. In the past, I have also received four different writing awards on short pieces that I composed. DO-IT is a wonderful program for students like myself, who have disabilities and are seriously considering higher education.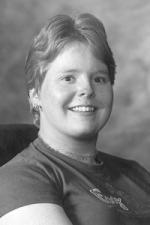 Hi all! My name is Marissa. I have Cerebral Palsy and live in Des Moines, Washington. I attend Highline Community College, where I am pursuing an administrative assistant degree with a business emphasis. I hope my degree will lead me to a career in that field. I was an Intern in Summer Study '00.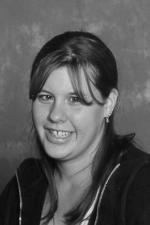 My name is Crystal, and I live in Portland, Oregon. I am visually impaired. I plan to attend a community college in the Portland area. I enjoy being around my friends in my free time, but I don't get much of that. I love football, movies, and music. I am studying juvenile justice at a summer job at the Juvenile Justice Center.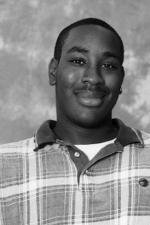 Hello. My name is Reginald. I have Attention Deficit Disorder (ADD). ADD makes it hard for me to stay focused on whatever I am doing. I like to talk to girls, swim, play soccer, be in the band, and, most of all, make people laugh. There's nothing better than a well-placed joke. I attend Fort Valley State University in Georgia, majoring in biology. This summer, I am working as a lifeguard for Children's Friends Daycare.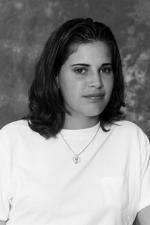 I'm Khrystal. I graduated from Rogers High School in Spokane, Washington. I am a full-time mother now and plan to go to college next year. My disability is Dyslexia.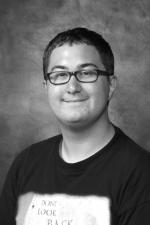 My name is Michael. I am the first international DO-IT Scholar. Summer Study was excellent preparation for college. I have multiple learning disabilities and ADHD. I am still working on my undergraduate degree and specializing in physics at the University of Alberta in Edmonton, Alberta, Canada. This past year I have participated more in student life and campus activities which I have found very rewarding. One of these activities is being the Chair of Social Activities in my fraternity. I was also given the opportunity to develop leadership skills by winning a Rhodes Scholarship to attend the Theta Chi Leadership Conference in Nashville. I still plan to study medicine and become a pediatric psychiatrist.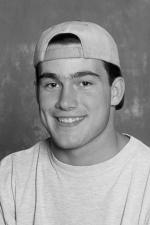 My name is Todd. I attend Edmonds Community College in Washington. I study music at school and I play the bass in my band, Water. My disability is Attention Deficit Disorder (ADD). My hobbies include music, playing video games, and Magic: the Gathering™ (card game).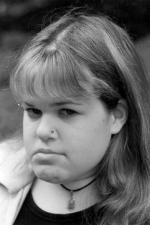 Hi to all! My name is Nichole. I attend The Evergreen State College in Washington. I have my own apartment (YES!). My major is radio broadcasting, but I might pursue acting. I have experienced new and different ideas and challenges... piercings, protest rallies, discovering my feminist roots, and enjoying my disability. I have Scoliosis and Kyphosis with Metatrophic dwarfism and Dysplasia. I also have Condrodystrophy, which means there isn't any cartilage in my joints. I use an electric wheelchair as my main means of transportation, but I can walk. I enjoy swimming, baseball, art, music, my education, theatre, creative writing, photography, public speaking, disc jockeying, and languages. Keep in touch- email me!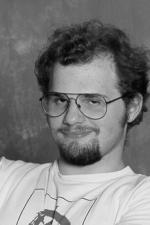 My name is Corey. I attend Seattle Central Community College in Washington. My main field of study is physics/engineering. I enjoy carpentry, playing music, and building or fixing just about anything I can with my hands. Tourette's, ADD, and panic disorder have caused a number of social difficulties for me over the years, as well as causing difficulties with maintaining concentration. My extracurricular activities include being a member of the Seattle Central Community College Lynx Users' Group and participating in volunteer work. The single most important benefit of my computer usage is that it allows my teachers to read my assignments, which would otherwise be illegible. The computer has also allowed me to maintain a reasonable level of organization which I would otherwise not have.
Hi. My name is Abe. I am thinking about majoring in music. My disability is a visual impairment. I live in Edmonds, Washington with my parents, sister, and brother. I like reading, biking, playing the drums, and listening to music and books on tape.