2014 Scholars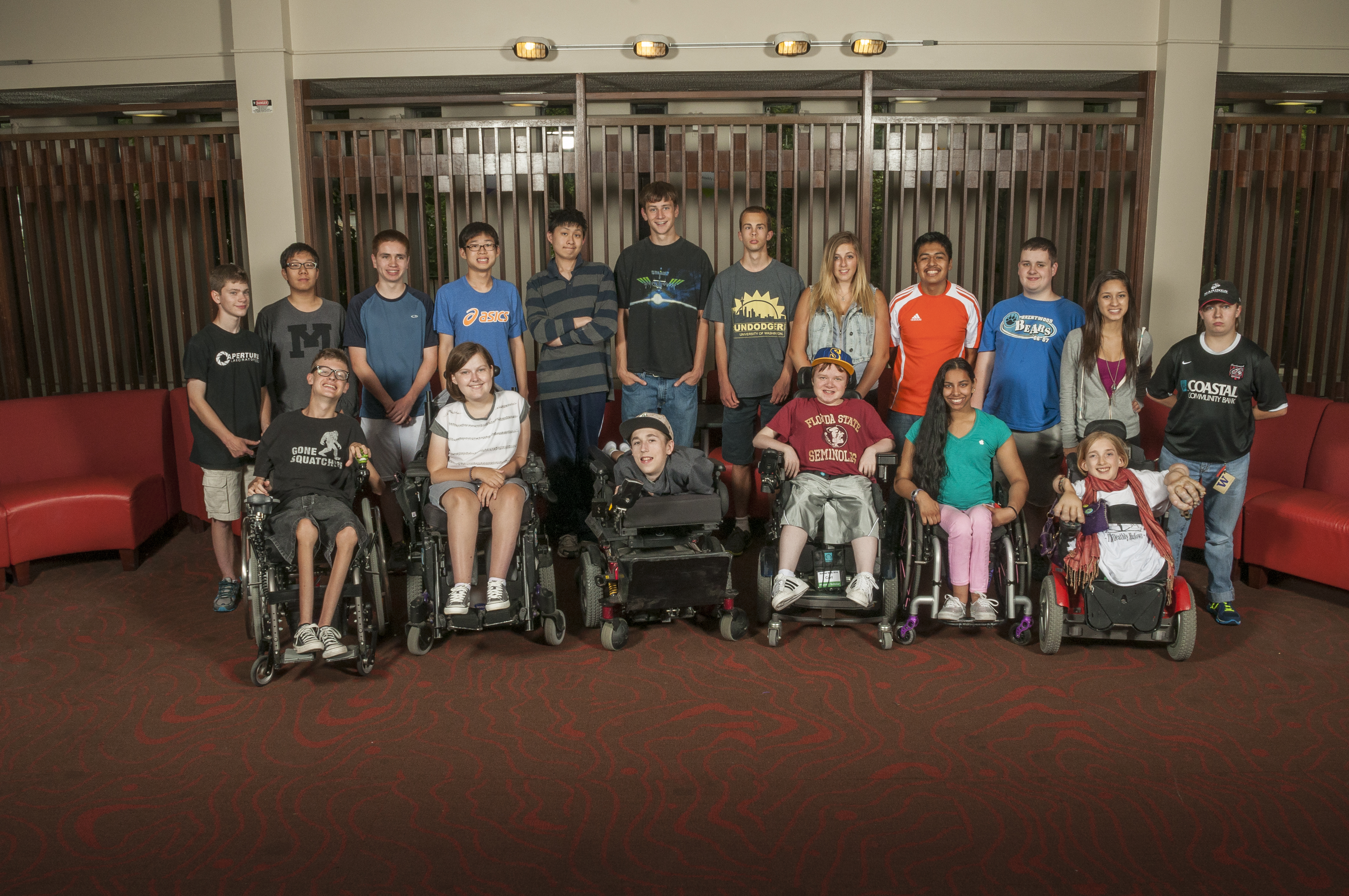 Cerebral palsy
Attends Edmonds Community College. Hopes to cure cerebral palsy and join the Army. Was a member of the Future Farmers of America (FFA) and the National Honor Society. 
Autism, bilateral hearing loss
Graduated from the University of Maryland, majoring in computer science. Received three years of presidential awards for academic excellence along with the Office of Multi-Ethnic Student Education Award. Currently working at Microsoft as part of the Azure team.
Post-polio, attention deficit disorder, dyslexia, dyscalculia, dysgraphia
Earned a bachelor's degree in elementary education from the University of Portland and is currently working on a master's degree from Seattle Pacific University. Loves doing community service, reading, and hanging out with friends. Returned as an Ambassador during Summer Study 2021.
Learning disability
Attends Central Washington University. Was the president of the local association student council, which helps students from different schools and events come together and learn from each other. In 2016, planned a leadership summit for three different districts to attend. Works on photography.
Duchenne muscular dystrophy
Was starting his senior year at the University of Washington studying at the Foster School of Business when he passed away in 2019. Was posthumously awarded his bachelor of arts in business administration.
Stargardt's disease
Graduated from Duke University with a degree in electrical and computer engineering and computer science. Has traveled to three different continents: interned at an internet of things startup in Ireland, volunteered as a teacher in Nepal, and studied abroad in New Zealand. Interned as a software engineer at Amazon and now works at Amazon. Played basketball and soccer at Duke and completed first half marathon in the spring of 2019 and came in 2nd place in age group.
Bilateral atrophy of the optic nerve
Graduated with an associate degree in business management from Clark College. Entering final year at Central Washington University to complete a bachelor's degree in sports business administration. Still enjoys listening to and keeping score for Mariners baseball games. Enjoys playing video games and watching Seahawks games.
Hard of hearing
Graduated from the University of Washington with a degree in geography, specializing in data science. Plans on becoming a computer scientist. Used to play percussion in marching band and drumline.
Cerebral palsy
Attends Tacoma Community College and is a member of the Phi Theta Kappa Honor Society and a 4.0 student. Plans on becoming a psychologist. Listens to an array of music and loves to attend concerts.
Spinal muscular atrophy type 2/3
Graduated from the University of Washington with a bachelor's degree in 2021. Interned with The Late Show with Stephen Colbert remotely in fall 2020. Alumni of the UW Animation Research Lab and former lead on visual development and sound for a student short film called Dazzle!, awaiting distribution to film festivals post pandemic. Assisting in copyrighting the F*** Stairs campaign to make available nationwide for campuses to implement anywhere. Plans on moving to Los Angeles in a few years to work in animation and design disabled characters for the big screen. Currently works as a student assistant for DO-IT.
Autism
Attends Eastern Washington University (EWU) majoring in social work. Currently enrolled in two national honors programs, volunteers for disability support services, and used to be president of the student disability culture club. Has been a guest speaker at Mt. Spokane High School to discuss attending a four-year college. Has a black belt in Tae Kwon Do. Served on the student board for the Mobius Science Center. Works in the EWU bookstore as a floor assistant.
Optic nerve glioma
Attending Brigham Young University Idaho Pathway Worldwide to receive a bachelor's degree. Worked for a year at Head Start in Omak, Washington and plans on pursuing a career working with children. 
Deaf
Graduated from Washington State University (WSU) with a bachelor of science in psychology and plans on graduating with a bachelor of science in nursing in December 2021. Recognized as WSU Tri-Cities "Woman of Distinction" in March 2021. In 2021, took on leadership roles for the Disabled Students and Allies Club (DSAAC) and Crimson Scrubs (nursing student organization). Both organizations focus on promoting awareness, inclusively, and accessibility. Volunteers at vaccine clinics. Involved in the language access team of HEC (Health Education Center) from Spokane, which focuses on alleviating language barriers in healthcare for non-English speaking individuals. A WWAMI AHEC (Washington, Wyoming, Alaska, Montana, and Idaho Area Health Education Center) Scholar, which is a program dedicated to volunteering in rural and under served communities. Legal and medical volunteer advocate for the Support, Advocacy, and Resource Center (SARC), providing support to victims of sexual assault, child abuse, and human trafficking. Has a cute little pug named Sophie, who loves carrots and cuddles!
Autism
Attending Seattle Pacific University studying to be a computer engineer. Enjoys playing ping pong and computer games, watching YouTube videos, and hanging out with friends.
Deaf/hearing impaired
Attended Rochester Institute of Technology and now attends Olympic College. Enjoys studying machining and trigonometry. 
Specific learning disability
Attends Everett Community College. Plans on majoring in the medical field.
Desmin myopathy
Graduated from Burlington-Edison High School. Was a WyldLife student leader and an active member of Young Life. Thor's career goal was to become a lawyer. Passed away in 2016.
Ollier's disease, Maffucci syndrome
Received an associate of technical arts degree in multimedia and interactive technology from Skagit Valley College. Currently attends the University of Washington focusing on disability studies. Works as a creative production assistant at Rooted in Rights, a program of Disability Rights Washington. Received a DO- IT Trailblazer award in 2019. Returned as an Ambassador during Summer Study 2021.