2013 Scholars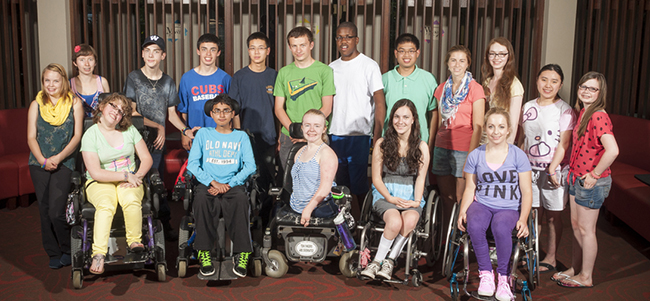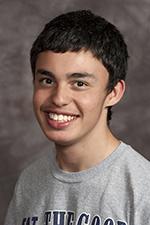 Hey everyone! My name is Antonio, and I attend the University of Washington double-majoring in sociology and American ethnic studies. My disability is cerebral palsy, a condition affecting my mobility, energy levels, and coordination, especially on the right side of my body. My passions include social advocacy, hip-hop, all things Seattle sports, reading, and writing.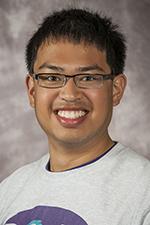 Hi, my name is Dustine, and I have Asperger syndrome. I graduated from the University of Washington (UW) this past summer with majors in law, societies, and justice and political science, and a minor in disability studies. Last February, I was named as a recipient for the Husky 100, a recognition-based award given to 100 students for making the most of their time at UW. Among several activities, I have been involved in the Husky Marching Band as a member of the piccolo section, as well as working for First Year Programs as an associate for the commuter and transfer commons. After graduation, I plan to take a gap year to pursue further work experience in the field of law, apply for admission into law school, and work towards being a disability rights attorney. Go Dawgs!
Hi, my name is Michael. I enjoy taking photos of nature, reading, cooking, and watching TED Talks. I like eating food and trying new recipes. I mostly make different types of soup. I am working at a restaurant part-time. I am researching schools for a degree in nutrition. I am working on improving my executive functioning and memory. I use executive functioning tools such as Any.do, and I attended the PEERS Program at the Seattle Clinic to increase my communication skills. I have high functioning autism.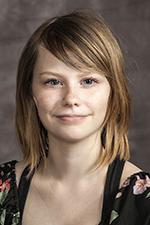 Hi there, fellow DO-IT Scholars! I'm Courtney, and I had an amazing time serving as an Intern in 2016. I attend Seattle Central College pursuing an associate of arts degree and intend to transfer to the University of Washington to earn my bachelor's degree in communications. I am a creative production assistant at Rooted in Rights, a program of Disability Rights Washington that focuses on creating media centered around disability rights. I love working with a great team of other talented disabled media makers, and working toward a more inclusive world for all people with disabilities. In addition to working on films, I write for the Rooted in Rights blog, other publications like the Braille Monitor, and my own personal blog. I love spending time exploring Seattle, trying new food, and yoga! I earned a DO-IT Trailblazer award in 2018.
Hello! My name is McKenna, and I was born with arthrogryposis. In 2014, I earned my high school diploma and my associate degree through Running Start. I am currently a resident athlete at the Olympic Training Center in Colorado Springs. I am on the National Paralympic Shooting Team and represented the United States at the 2016 Games in Rio de Janeiro. Through the Olympic Training Center, I am attending DeVry University working towards my bachelor's degree in business and technical management. I plan on becoming a lawyer. Feel free to email me anytime!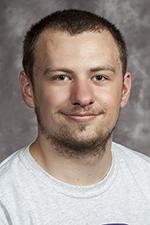 Hi, my name is Ryan, and I have Asperger syndrome. I attended Eastern Washington University as a freshman and am planning on transferring to Spokane Community College this fall to study computer science. I also plan to study mathematics and engineering. I enjoy designing and building complicated machinery in Minecraft.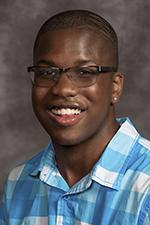 Hi, my name is Julian, and I have a traumatic brain injury. I graduated from Washington State University. I look forward to enjoying more Coug and Dawg events this fall. Go Cougs!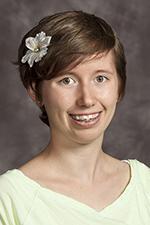 Hi, my name is Ellen, and I have a speech-based learning disability. I attend the University of North Dakota pursing a bachelor's degree in unmanned aerial systems (UAS) and operation. As part of my degree, I need to get my pilot license, so I have been taking flying lessons. Once I graduate, my ultimate goal is to become a UAS operator and work for Air Shepherd, founded by the Lindberg Foundation, to fight poachers in Africa. Besides school, I also enjoy doing Brazilian jiu-jitsu, playing soccer, fostering animals from animal shelters, learning German, and WWII reenacting.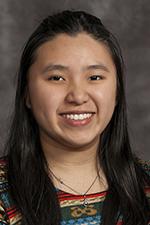 Hi there, my name is Clarissa. I have cerebral palsy and left-sided hemiplegia. I graduated from the Foster School of Business at the University of Washington in June 2018, with a bachelor's degree in finance, as well as a certificate of international studies in business. After working for a few years, I wish to get my master's degree in either finance or business law or a different business department. Hopefully throughout my career years, I will have the opportunity to work for an international corporation that operates in either Japan or Indonesia (or both) and fully take advantage of the international experiences I gained during my education years.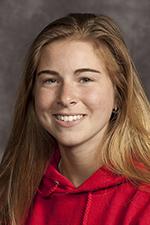 Hi, my name is Brenna, and I have a learning disability. I was a sophomore at Western Washington University (WWU) in 2016, but I decided to take time off. The past few years I have had many great outdoor experiences, including visiting the Grand Canyon, Peru, and Alaska. I continue to learn about how to be successful with my disability. I have received a couple of scholarships to gain more knowledge about boating safety and this has encouraged my love for learning.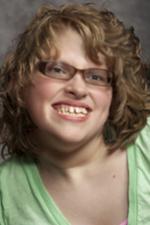 Hey guys, my name is Nicole, and I have cerebral palsy. I'm a graduate from Kentwood High School and now attend Brigham Young University-Idaho. I'm not completely sure what I want to study, possibly either English and social work. I started a personal blog about daily life and different topics.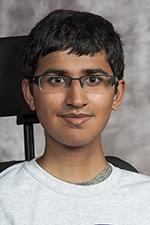 Hi, my name is Rahil, and I have Duchenne muscular dystrophy. I am a senior at the University of Washington Bothell majoring in computer science and software engineering. I graduated from Bothell High School. Last year, I was a game development intern at the Digital Future Lab. Some of my other interests include science and history. I enjoy reading and playing video games in my free time. In high school, I was in Youth and Government, a YMCA program where the participants practice debate and simulate a state legislative session.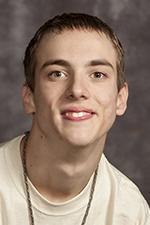 Hi, my name is Alex, and I have cerebral palsy. I use my artistic abilities to express myself. I graduated from Walla Walla High School, where I enjoyed studying math and science. I'm interested in learning about space travel and understanding the universe. I want to pursue a career as a pastor or a counselor. After completing my studies at Walla Walla Community College, I will go to seminary.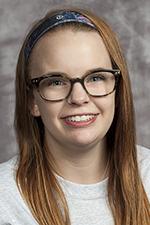 Hi, I'm Karlyn! I have nonverbal learning disorder, dyscalculia, and attention deficit disorder. I graduated from Nova High School in Seattle. I attended Green River Community College, taking courses to get my associate in applied science in early childhood education with a certificate in Montessori teaching. I have a part-time job as a beauty advisor at Walgreens on weekends as well. I am learning Swedish and American Sign Language in my spare time.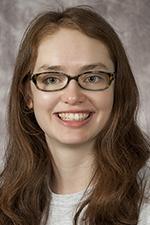 Hi, my name is Hannah, and I have a visual impairment. I am pursuing my science and engineering interests with a computer science major and physics and math minors at the University of Washington (UW). I am also part of the Interdisciplinary Honors Program at UW. I studied abroad in Paris, France this past spring and am now trying to teach myself how to make authentic croissants. I play piccolo in the UW Marching Band and have had the opportunity to travel both nationally and internationally through music. I also enjoy reading, cooking, and being outdoors. I was awarded the UW President's Medal for the 2015-2016 academic year, and won the Boas scholarship for physics for the 2017-2018 academic year. I am interning at Facebook this summer as a software development intern. I am also on the DO-IT ATeam.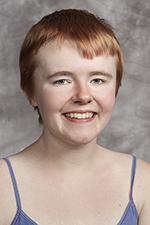 Hey there! My name is K. I'm from Lynnwood and graduated from Mountlake Terrace High School. This year, I graduated cum laude from the University of Washington with college honors. I double majored in law, societies, and justice, and disability studies, and was a member of both the Interdisciplinary Honors Program and the Phi Beta Kappa honor society. I plan on taking a gap year or two before attending law school to become a disability rights lawyer and then working my way up the political ladder to become president. I am a congenital amputee. I work for DO-IT as a program assistant. Feel free to email me at any time!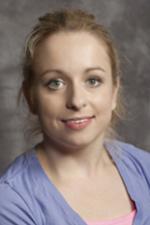 Hi, my name is Olivia, and I have cerebral palsy. I attend the University of Washington. I am majoring in medical anthropology and global health with a minor in law, societies, and justice. When I'm not working on school I enjoy being outside, watching movies, and hanging out with friends.