2012 Scholars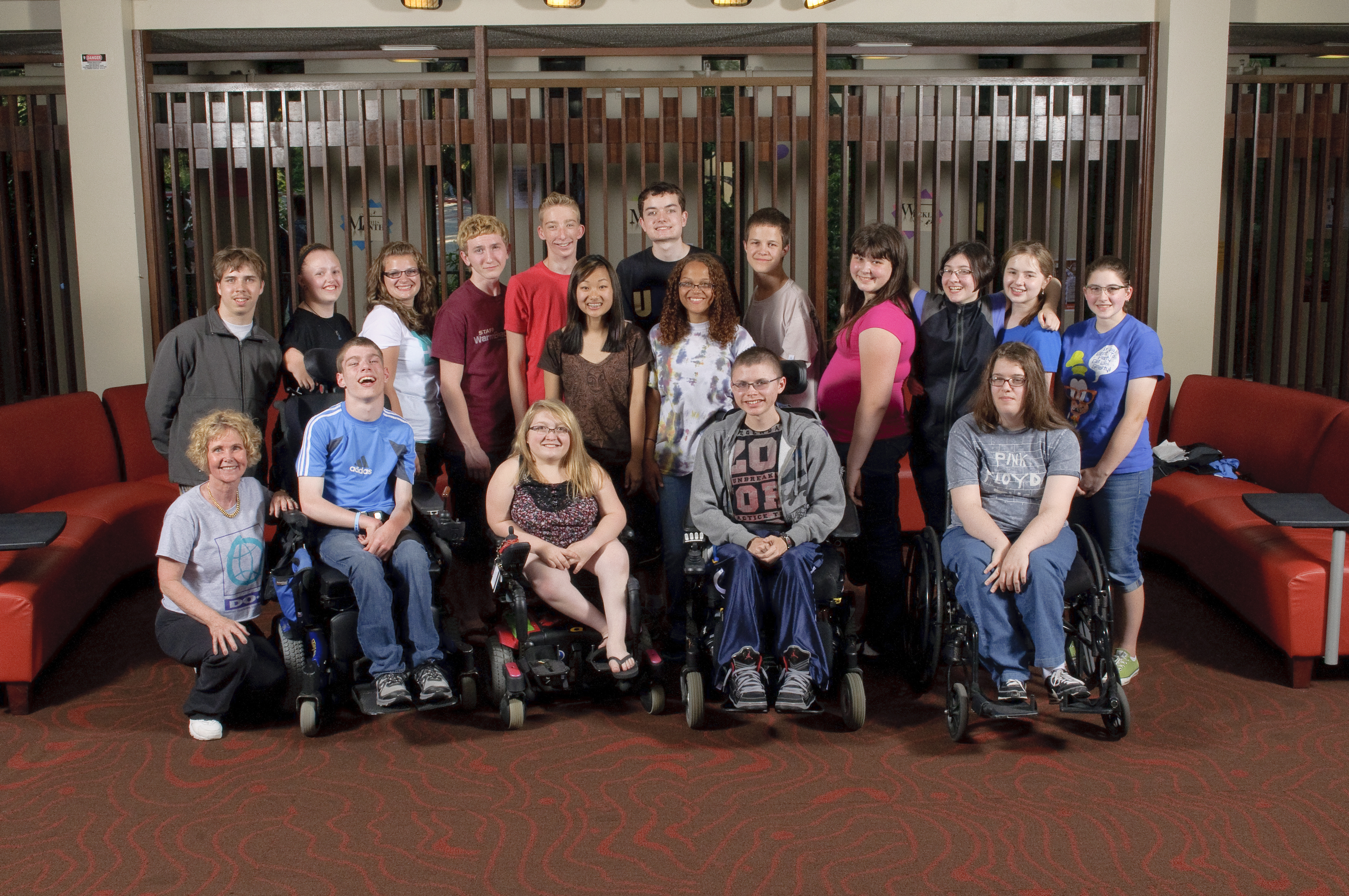 Deaf
Attending Gallaudet University to get a degree in elementary teaching and deaf education. Competed in the Miss Teen Washington Pageant and made it to the top.
Cerebral palsy
Graduate of Western Oregon University with a major in theater and a minor in American Sign Language (ASL). Takes acting classes and has acted in many productions. Hopes to become an ASL interpreter and an actor. Attending Rochester Institute of Technology (RIT) pursing a bachelor's degree in ASL/English interpreting.
Deaf
Graduated from the University of Washington with a medical anthropology and global health degree. Worked as a program assistant in the DO-IT Center. Currently works at Seattle Children's Hospital as a pediatric mental health specialist.
Thrombocytopenia-absent radius syndrome
Was at Western Washington University studying biology with an emphasis on ecology, evolution, and organisms, but decided to take some time off during the pandemic to decide what she really wants to do. Looking forward to traveling in the bus she is fixing up. 
Cerebral palsy
Graduated from Tacoma Community College and received a bachelor's degree in communications from the University of Washington Tacoma. Played power soccer from 2006 to 2018. In the fall of 2018, got a service dog, Liam, after being on the waiting list for nine years!
Becker's muscular dystrophy
Earned an associate degree. Volunteered as a tutor for students learning Spanish and English. Hopes to continue volunteering and open up opportunities to become a translator or language teacher. Also interested in journalism. 
Dwarfism SED/Kniest syndrome
Works as a freelance illustrator and digital media artist. In 2020, received "Volunteer of the Year" at Camp Korey for helping refocus their marketing goals and design new marketing assets including brochures, posters, social media graphics, and annual reports. Still part of the Camp Kasey team, helping with occasional projects. Volunteers with Altas Assistance Dogs. Visit her website at djsartstudiodesign.com. 
Unspecified learning disability and attention deficit disorder, complex post traumatic stress disorder
Completing a certificate in acting for film and television at Shoreline Community College. Planning to get an associate degree in acting. Currently in talks with a talent agent and acted in first short film. Loves watching and studying different films and working on computers.
Deaf
Graduated with degree in mechanical engineering from Rochester Institute of Technology (RIT) in New York. Hopes to work in the aerospace and environmental fields after graduation and potentially help design engines that can run on renewable energy. Volunteered with various organizations at RIT. 
Legally blind in right eye
Graduated from Central Washington University with a degree in business administration. Works at PACCAR as a human resources operations specialist.
Spastic cerebral palsy
Interested in the field of broadcasting and communications. Takes classes to learn about new computer software and plans to take broadcasting classes online. Enjoys making slide shows of famous people; see them on YouTube under the user name Jenn Bress. Hobbies include cooking and baking. 
Spinal muscular atrophy
Graduated from the University of Washington with a bachelor of science in biology. Working in an immunology-based flow cytometry lab. 
Autism, attention deficit hyperactivity disorder
Autism, attention deficit hyperactivity disorder Graduated from Pacific University with degrees in creative writing and German. Studied abroad in Germany. Enjoys tutoring.
Goldenhar syndrome, a hearing impairment
Attending the University of Washington and planning to major in speech and hearing sciences. Hopes to become a pediatric audiologist. Completed an internship at the Center for Sensorimotor Neural Engineering (CSNE) during the summer of 2015.
Learning disability, dyslexia, attention deficit disorder.
Attends Washington State University and is majoring in biomedical engineering.
Arthrogryposis
Majoring in political science at McDaniel College in Maryland and hopes to become a political campaign manager for local campaigns. 
Autism, attention deficit disorder
Graduated from the University of Washington (UW) with bachelor's degrees in meteorology and climate and a minor in applied math. Attending graduate school for meteorology in Oklahoma, researching size distributions of ice crystals in tropical thunderstorms for master's thesis, paid for by a National Science Foundation (NSF) grant. Plans to pursue a career in applied meteorology. Hopes to alleviate the challenges climate change pose for people with disabilities. Interned for the National Oceanic and Atmospheric Administration in Boulder, Colorado, volunteered for the National Weather Service in Seattle, and researched at the UW. Wrote a blog post for The Art of Autism exposing the need to merge sustainability and universal design.