2009 Ambassadors
The following Ambassadors began participating in DO-IT as Scholars in 2009. They continue to pursue college and career goals and encourage younger DO-IT Scholars and Ambassadors.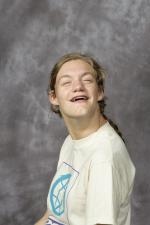 Hi, my name is Vanessa. I graduated from Yakima Valley Community College and now have a part-time job as an office assistant at a local dental clinic. I enjoy studying the Bible and am a Bible study volunteer. My hobbies include reading, writing, music, and Sudoku puzzles. I love old movies and TV shows. I have athetoid cerebral palsy and mild hearing loss, but I look at these things as keeping my life from being dull.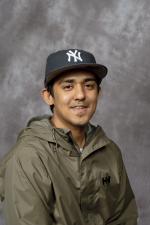 Hi, my name is Bilal. I graduated from Edmonds Community College (ECC) with a construction management degree. At ECC, I worked as a part-time computer lab assistant, but I have been searching for a new job in my field. I enjoy studying English, and I would like to be an orthodontist some day. I like to play basketball, stay active, and learn new things. I have a learning disability.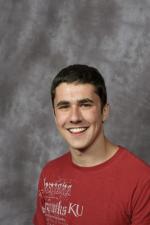 Hi, my name is Reese. I have orthographic dysgraphia. I attend Gonzaga University. I love hanging out with my friends, composing music, being on the swim team, and going on vacations.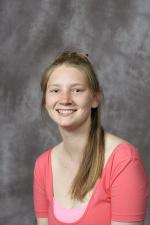 Hi, my name is Anna. I attend Shoreline Community College working towards a degree in special education. I have a brain tumor; some of the side effects are loss of vision and ataxia. I work at Jet City Improv as a house manager. In my free time I like to sleep and write.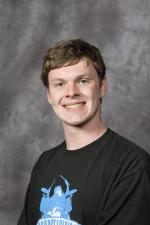 Hi, I'm Ryan. I am a senior at Central Washington University, majoring in music performance and minoring in aviation management. I hope to become a professional timpanist and help design beautiful airport terminals that feature live music. I helped SeaTac airport launch their first-ever Wings for Autism event this year. I love performing locally and have traveled to Europe and Canada to perform in concerts. Last summer I went to Broadway in New York City to learn how to work in a professional musical pit. I'm proud to be a DO-IT Ambassador, and I also volunteer with www.InclusionWerks.org to help groups learn to include people with disabilities.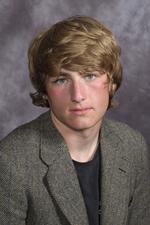 Hi, my name is Louis. I attend American University where I'm majoring in physics. I would like to transfer in order to pursue an agricultural or forestry engineering degree. In the summer, I work as a wildland firefighter and shellfish farmer. Before starting college, I took one year off. During that time, I lived and worked on a dairy farm in New Zealand and a kibbutz in Israel, and traveled to Oceania and Southeast Asia. I have dyslexia and dysgraphia. Some of my interests are rugby, soccer, logging, physics and writing. Someday I would like to be a farmer, logger, engineer, or writer.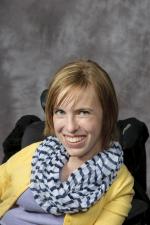 Hi, my name is Shelby. I graduated from Brigham Young University (BYU) in Provo, Utah. I majored in communications with an emphasis on public relations. I hope to work in the entertainment, health, or nonprofit industries—maybe all three! At school, I was involved in BYU's student leadership and service group as well as the BYU chapter of Public Relations Students Society of America. I was a marketing intern at a Seattle architecture firm. As a part of the internship, I had an article published in the American School Board Journal about involving students in the design process. In my spare time, I blog at www.shelbyhintze.blogspot.com as well as read other blogs, find new bands on YouTube, and hang out with my friends!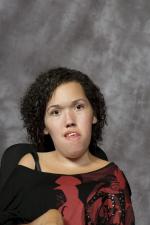 Hello, I'm Allegra. I took an online course with Penn Foster and have been certified as a freelance writer. I write poetry, short stories, and fiction books. My self-published ebook Knotted Strings can be found on Amazon. I have spinal muscular atrophy type 2, so I use a wheelchair. If you want to talk, feel free to email me or find me on Facebook.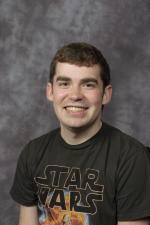 Hi, my name is Sean. I graduated from the University of Washington (UW) with a degree in psychology. I hope to attend the UW graduate school to focus on computer usability research. I have worked with the National Oceanic and Atmospheric Administration and Exo Labs. I am a member of the Center for Neurotechnology Student Leadership Council. As an Eagle Scout, I created angled stretching platforms that I donated to Childrens Hospital in Seattle. I have Becker muscular dystrophy. I play guitar.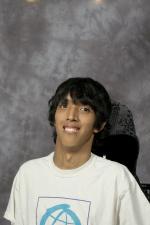 Hi, my name is Leo. I enjoy mathematics and literature and would like to earn a degree in animation. Someday I would like to have a job that involves either video editing or animation. One of my personal achievements was receiving more than 350,000 views on videos that I created and posted on YouTube. I like to play video games that require building and strategy, I learn how computers work, and explore using  them in multiple ways. I like to listen to most music, with the exception of country. I have a beagle. I have a spinal cord injury that affects the movements of my body—my right side is more limited than my left. Eventually, I would like to live alone in a small apartment in a relatively large city.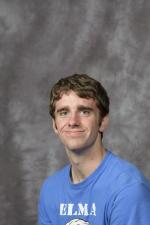 Hi, my name is Josh. I attend George Fox University. I am a sociology major with minors in writing and women's studies. I enjoy writing fictional stories, poetry, and scripts (like screenplays). I am a member of the George Fox Jazz Ensemble and might join the symphonic band as well. I enjoy playing basketball, baseball, and football. I am a die-hard Seattle sports fan. I have Charcot-Marie-Toothe, a form of muscular dystrophy.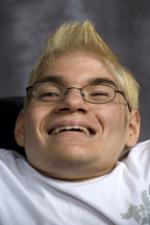 Hi, my name is Josh. I graduated from Clark College. I enjoy studying science and English. In the future I would like to be a youth pastor or counselor. I enjoy art, drawing, and building things. I have two dogs. I have spina bifida and a learning disability.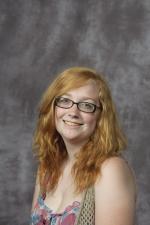 Hi, my name is Kristin. I earned my associate of arts degree from Whatcom Community College. My career goals include archeology or working in the mental health field. I like reading, traveling, hanging out with friends, and playing with my three dogs and my rabbit, Puck. I have dyslexia.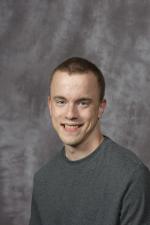 Hi, my name is Alex. I graduated from Skagit Valley College with my associate in arts transfer degree, and I would like to transfer to the UW or Western Washington University to earn a bachelor's degree in criminal justice or business administration. In the future, I would like to become a police officer or forensic pathologist. I work part-time at Home Depot as a cashier/returns and special services associate. When not going to school, working, or sleeping, I enjoy working out, texting, cooking, driving, playing and watching sports, listening to and playing music, and just hanging out with friends. I have mild cerebral palsy.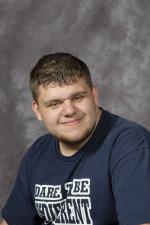 Hi, my name is Joey. I have Asperger syndrome. I have a bachelor's of science in electronics engineering technology with a computer engineering specialization from Central Washington University. A year ago, I worked on designing and building a keyboard emulator for single-switch assistive devices, thanks to internship funding from DO-IT's AccessComputing project.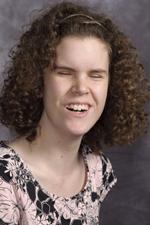 Hi, my name is Abby. I enjoy French and math. I would like to someday help the blind in other countries access technology. I like most genres of music and theater, reading and writing fan fiction, and fantasy and historical fiction books. I am blind with light perception. I am pursuing an associate of arts transfer degree at Clark College in Vancouver, WA.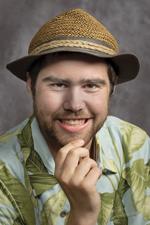 Hi, my name is Chris. I attend Clark College which is so close to my home that I can walk or ride my bike. I usually walk or hike over nine miles each day which allows my mind to bring things into perspective. Learning about biodiversity and technological developments keeps me looking toward the future. My goal is to build a botanical career working in greenhouses, vineyards, forests, or national parks. I am fascinated with biomimicry and technological developments such as graphine, self-driving vehicles, and augmented-reality systems. I find ways around my continuing challenges with attention deficit disorder and dyslexia so that I can follow my passion for learning.