2006 Scholars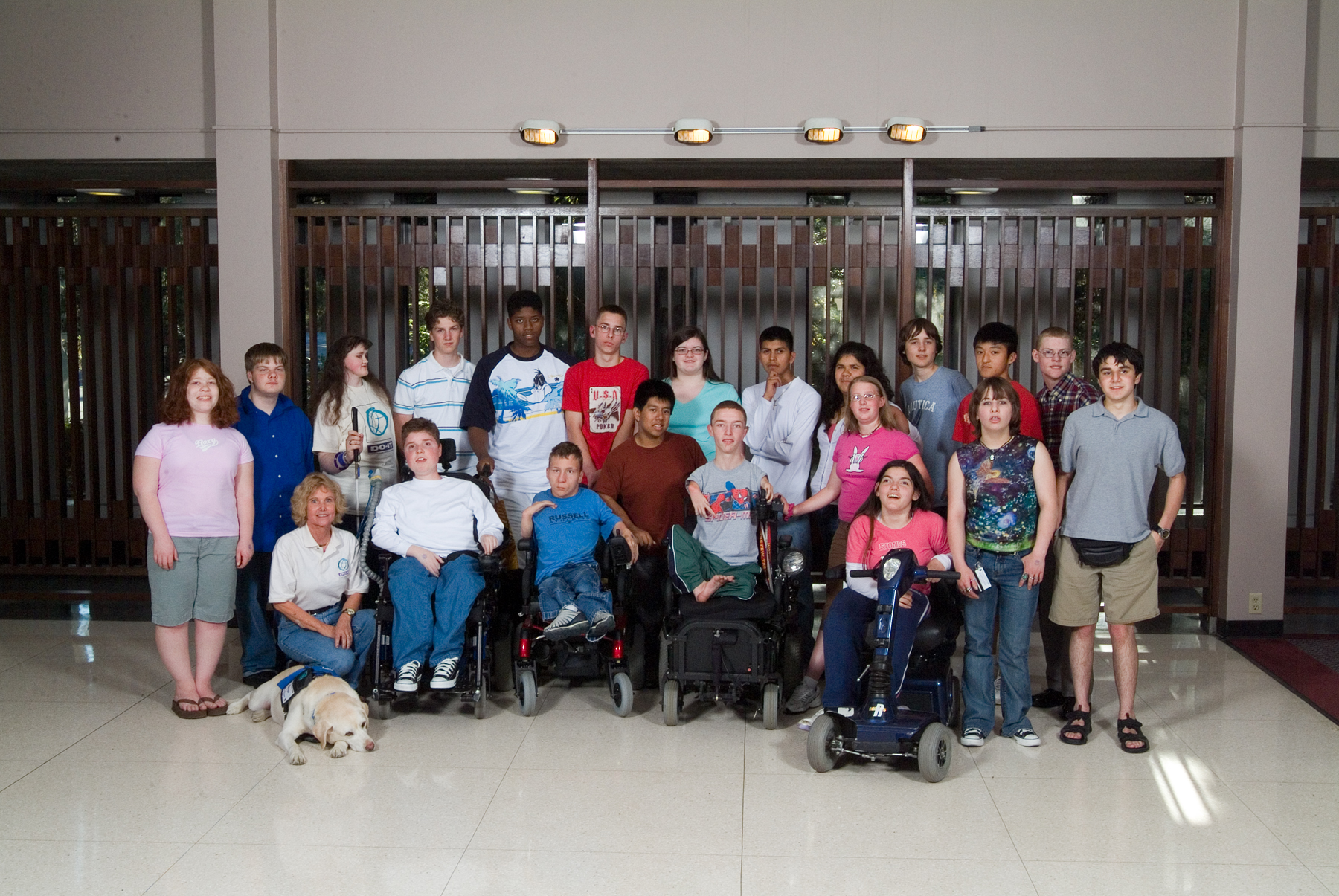 Turner syndrome, nonverbal learning disorder
Studied library sciences at Highline Community College. Attended Central Washington University.
Attention deficit disorder
Earned a degree in sociology, with minors in Chinese and anthropology, from Haverford College. Interned at the Department of Defense as a research assistant and worked as a seventh grade science teacher with Teach for America.
Profoundly deaf, attention deficit hyperactivity disorder, dysgraphia, mitochondrial disorder
Graduated from Olympic College in Bremerton. Attended the School of Engineering at the Rochester Institute of Technology. Plans to pursue a degree in engineering. Works at the Puget Sound Naval Shipyard (PSNS) and Intermediate Maintenance Facility as a certified machinist, after graduating from the four-year PSNS Machine Apprentice Program. Hopes to start working on the engineering and design side as well.
Hard of hearing, mild cerebral palsy, mitochondrial disease, attention deficit hyperactivity disorder
Earned a degree in psychology from Rochester Institute of Technology.
Hand deformity
Earned a degree in political science and economy from the University of Washington. Served on the Washington State Governor's Committee on Disability Issues and Employment and as an advocate for the Andrew Hughes Campaign for Congress. Worked as an operations assistant at KBA Construction Management before going to Coding Dojo bootcamp. Working at a start up called Craft Hounds as a developer.
Hearing impairment, tetraphocomelia
Graduated from Cascadia Community College with an associate degree. Works as a motivational speaker and has been featured in many news and television shows. Co-authored the book My Message is C.L.E.A.R. Recently got a driver's license and a wheelchair accessible van. Coaches a basketball team.
Cerebral palsy
Pursuing an associate degree in social work at Green River College. Volunteered for the Strengthening Partners and Raising Kids program at the Children's Home Society and for the Muscular Dystrophy Association.
Right sided weakness, learning disability
Plans to become a physical therapist or work with children.
Visual impairment
Studied computer and network technologies at Renton Technical College. Currently pursuing music.
Duchenne muscular dystrophy
Studied at Cascadia College. Enjoys learning new things. Looking foward to meeting new nephew.
Learning disability
Attends Skagit Valley College and hopes to become a meteorologist.
Seizure disorder
Earned a bachelor of arts degree from Washington State University in business administration with a focus on management and operations.
Learning disability
Graduated from Western Washington University (WWU) with a double major in Spanish and law, diversity, and justice. Founder of the WWU Student Coalition for Immigration Rights. Graduated from Antioch University with a master's degree in urban environmental education. Working as a member resource specialist at the SEIU 775.
Blind, bilateral hearing loss
Earned a bachelor's degree in computer science with a focus in human-computer interaction from Stanford University. This July, celebrated six years working at Google improving accessibility of Google+. Enjoys listening to music, audio-described movies, and audiobooks, as well as surfing the web and playing sound-based computer games. Has a female black Labrador guide dog named Rivet.
Proximal femoral focal deficiency, bone deformities
Attending Portland Community College this fall. Works as a social media intern for the Cascade AIDS Project in Portland, Oregon. Also works at Hollister and a mall information desk. Involved in youth activism and in church as the young adults leader.
Mobility impairment
Studied at Skagit Valley College. Works in information technology.
Cerebral palsy
Has been riding at Little Bit Therapeutic Riding Center for over two decades. Loves to promote the successes Little Bit can bring to people with disabilities across Washington State. Participated in Little Bit Therapeutic Riding Center special Olympics of Washington and received a gold medal in equitation. Participated in Special Olympics golf last year and received a gold medal for his division in state.
Asperger syndrome
Earned a bachelor's degree in geography from the University of Idaho and a master's degree from the University of Arizona. Works as a contractor for the U.S. Department of Housing and Urban Development.
Attention deficit hyperactivity disorder, dyslexia
Earned degree in interdisciplinary studies combining international studies with sustainable agriculture from the University of Idaho. Graduated with a master's degree in elementary education with a special education endorsement from the University of Washington. Works as a first grade teacher at Island Park Elementary School.
Cerebral palsy
Works for the City of Seattle in the Department of Financial Administrative Services as an office assistant. Also works at Seattle City Light in the mornings. Volunteers at the YMCA. Hobbies include hanging out with friends, playing congas, and going to the movies.