'05 Ambassadors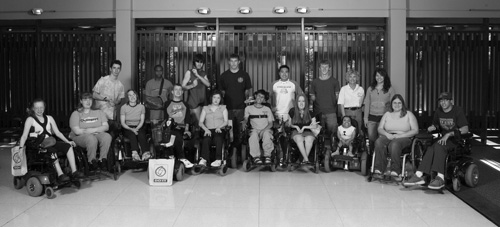 DO-IT Ambassadors are pursuing postsecondary studies and careers. They share their experiences with DO-IT Scholars and Pals, encouraging them to pursue their goals in college and employment.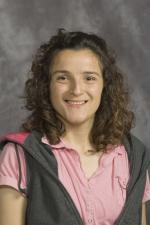 Hi. My name is Dulce. I attend Seattle Central Community College. My favorite classes are reading and English, and I plan to become a counselor or a chef.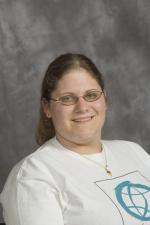 My name is Shavonne. I was born with spina bifida. I am currently in my third year studying criminal justice at Columbia Basin College, with the intent to work for the federal government once I finish my degree. In my spare time, I love to watch sports, read, and write stories—most recently for various disability groups I am connected with.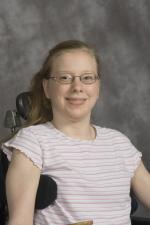 Hi, my name is Jenny. I have cerebral palsy and use an electric wheelchair to get around. I attend Yakima Valley Community College. My plan is to earn an associate's degree and transfer to a four-year college. In my career, I hope to work as a public relations advocate for people with disabilities. I have gained a lot of knowledge and experience at DO-IT and hope to pass on what I have learned to others.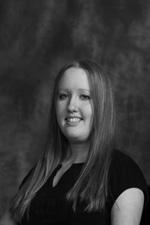 Hi! My name is Kayla. I currently attend Bellevue College and City University and plan on transferring to the University of Washington, where I would like to study psychology and disability studies. Last year, I had the pleasure of working for DO-IT as an AccessSTEM Intern and now I work as a student assistant in the DO-IT office.
My name is Daren. I graduated from Green River Community College. I plan to attend a four-year college and major in business administration. I'm very athletic and enjoy swimming, rock climbing, and putting a smile on people's faces. I recently tried skydiving and loved it. If the sun's not out, you'll find me up in the mountains boarding down. I work for Chase Bank as an assistant branch manager in sales.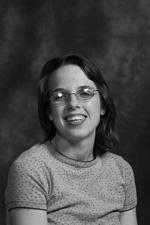 Hi! My name is Bella and I have cerebral palsy. I use quad canes, a bugsy walker (for aerobic exercise), or a wheelchair, and I also need enlarged visual materials. I have attended Shoreline Community College for two years and am majoring in child development. I volunteer in the college's preschool program. My career goals are to act in the theater, create art, and work in a daycare or preschool. My hobbies include babysitting, acting, reading, walking and grooming my dog, and singing.
I'm Zach. I received an associate's degree in Fire Science from Portland Community College and am now studying to be a paramedic. Outside of school, I like to work and hang out with my friends. I have dysgraphia, which means that I have trouble writing. Through DO-IT, I have access to technology that assists me with writing.
Hey. My name is Marlen, and I have learning disabilities that affect my spelling, grammar, reading, and math. I am currently in college and working. I would like to be a dentist. I enjoy swimming in the middle of the night at Cascade Lake and going to Mount Constitution. I love all music (with the exception of country!).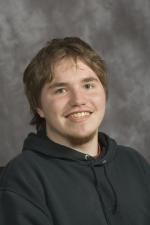 Hi. My name is Logan. My hobbies include playing bass guitar, working out, and having a good time with friends.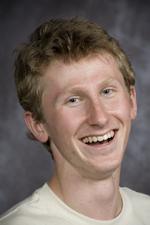 Hi. I'm Andrew, a fourth-year Spanish and social justice undergraduate at the University of Portland (UP). Last fall, I studied in Spain. I am a member of UP's Foreign Language House and the creator and president of the International Academic Theme House with eighteen member-residents; I also compete in Oregon's Professional League as club goalkeeper. This summer, I am a student at the University of Washington and work as an intern at several schools and community organizations in Seattle. Next year, I will study in Rome, Italy at John Cabot University, where I will spend my last semester before graduation learning Italian. I look forward to continuing to be involved in DO-IT. I was a DO-IT Intern at Summer Study 2009.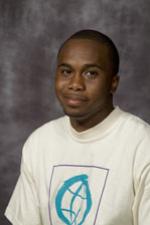 Hello. My name is Nate. I attend North Seattle Community College but am transferring to Bellevue College to study physical fitness. My learning disability has been a challenge, but, at the same time, it has made me aware of labels put on people. Our differences make us very special people in life! Love who you are. Be what you want to be. Make your destiny! Life for me is discovery with an open heart to hear and learn. I am thankful for, blessed by, and learn from those around me. There is something that everyone and everything in life has to offer. I have many goals in life but try doing one thing at a time with accuracy and consistency.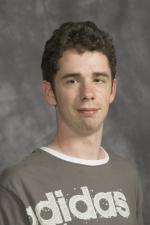 My name is Jesse. My disability is Asperger's syndrome, although disability is somewhat of an ironic term for it, as I feel that had I not been born with it, I wouldn't have as much potential as I do. I will be a senior at Seattle University and am pursuing a bachelor's degree and career in forensic psychology.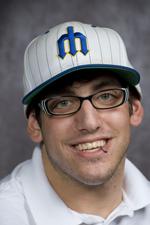 My name is Noah. I attend the University of Washington (UW) and will be a senior this fall. I am studying political science with a focus in disability studies. I am involved with DASA (Disability Advocacy Student Alliance), which is a group of students who promote advocacy at the UW and provide a social setting for students with disabilities. I listen to music, go to concerts, and am on the Island Records Street Team. I enjoy playing basketball and video games and attending events around Seattle. My disability is cerebral palsy. DO-IT has helped me get ready for college and live on my own.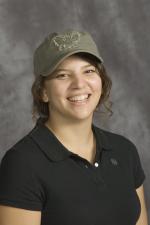 My name is Sakina. I attend Washington State University. I love to paint and take photos. Fashion is a passion of mine.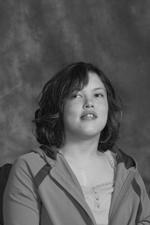 My name is Kayla, and my disability is cerebral palsy. I am preparing for a career working with computers through the Transitions Program in Kent. I am also a student at Highline Community College. I have worked at the Kent Commons and volunteered at the Library for the Blind, Kent Phoenix Academy, and Kent Commons. I enjoy computers, listening to music, and hanging out with friends.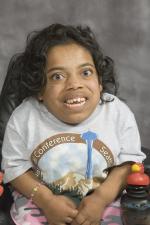 Hi. My name is Jessie. I'm a little person; I have Morquio's syndrome, which is a type of dwarfism, and I use a power wheelchair. I attend Bellevue College and am living in an apartment with a roommate. I keep busy with work and school.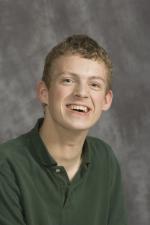 Hi. My name is Daman. I am a senior at Western Washington University (WWU) where I founded an organization called Students for Disability Awareness. I am majoring in business administration-management information systems. I work remotely for the U.S. Department of Agriculture on IT accessibility and for PAVE, a nonprofit, on disability health care for youth. This summer, I am interning with NASA at their headquarters in Washington, DC. I have found internships through AccessSTEM and AccessComputing projects at DO-IT. I have cerebral palsy.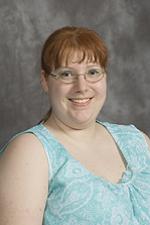 My name is Cassie. I was born with spina bifida and use a wheelchair 90% of the time. I am currently attending Interface College in Spokane, WA. I am in the computer repair/technical support program, and I will graduate with a certificate in October. Once, I graduate, I will apply for the college's network administration program. I am enjoying the college experience because of the small class sizes and hands-on activities.