'05 Ambassadors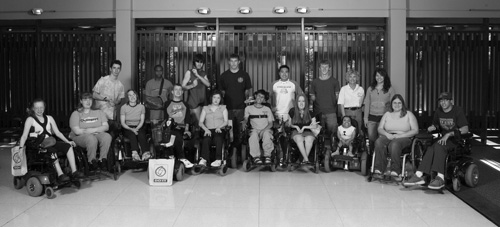 DO-IT Ambassadors are pursuing postsecondary studies and careers. They share their experiences with DO-IT Scholars and Pals, encouraging them to pursue their goals in college and employment.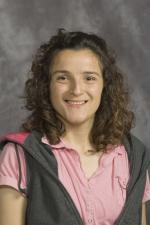 Hi. My name is Dulce. I am originally from Mexico. I have one brother and three sisters. I attend Seattle Central Community College. My favorite classes are reading and English, and I plan to become a counselor or a chef. My favorite sport is soccer. My hobbies are chatting with friends and family, reading fiction, using the computer, and playing sports. I also have two part-time jobs.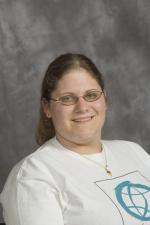 My name is Shavonne. I was born with spina bifida. In my free time I love to read, write stories, and talk to my friends. I will attend a local community college to earn my associate's degree. After I graduate, I plan to transfer to Central Washington University to study biology with a pre-med focus. It is my hope to attend medical school and become a podiatrist.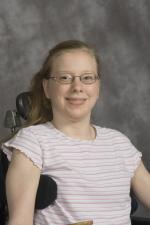 Hi. My name is Jenny. I have cerebral palsy and use an electric wheelchair to get around. I attend Yakima Valley Community College. My plan is to earn an associate's degree and transfer to a four-year college. In my career, I hope to work as a public relations advocate for people with disabilities. I have gained a lot of knowledge and experience at DO-IT and hope to pass on what I have learned to others.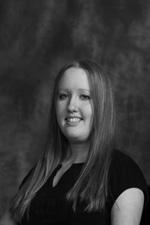 Hi! My name is Kayla. Last year I had an incredible experience working for the Americorps organization, City Year, running a suspension program at a middle school in SeaTac, WA. It was great working with students who don't normally have someone in their lives to talk to. I was awarded an Americorps Scholarship, which I will use to continue my education at Bellevue College. Eventually I want to earn a degree in psychology or business. I am currently an AccessSTEM Intern at DO-IT.
My name is Daren. I graduated from Green River Community College. I plan to attend a four-year college and major in business administration. I'm very athletic and enjoy swimming, track-and-field, rock climbing, and putting a smile on people's faces. I recently tried skydiving. If the sun's not out, you'll find me up in the mountains boarding down. I work for Chase Bank.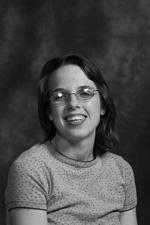 Hi! My name is Bella and I have cerebral palsy. I use quad canes, a bugsy walker (for aerobic exercise), or a wheelchair, and I also need enlarged visual materials. I attend Shoreline Community College and volunteer as a preschool teacher's assistant. My career goals are to act in the theater, create art, and work in a daycare or preschool. My hobbies include babysitting, acting, reading, walking and grooming my dog, and singing. I used to have a service dog named Lucy, who died last December. I really miss her. I am now in the process of applying for another service dog.
I'm Zach. I attend Portland Community College where I am working toward an associate's degree in fire science in order to pursue a career as a firefighter. My favorite classes are math and fire science. Outside of school, I like to work out and hang out with my friends. I have dysgraphia, which means that I have trouble writing. Through DO-IT, I have access to technology that assists me with writing.
Hey. My name is Marlen, and I have learning disabilities that affect my spelling, grammar, reading, and math. I am currently in college and working. I would like to be a dentist. I enjoy swimming in the middle of the night at Cascade Lake and going to Mount Constitution. I love all music (with the exception of country!).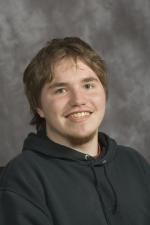 Hi. My name is Logan. I recently moved back to Washington State. My hobbies include playing bass guitar, working out, and having a good time with friends.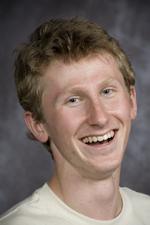 Hi. I'm Andrew. A junior at the University of Portland (UP), I am majoring in Spanish and minoring in economics and English. I look forward to studying in Spain next fall, as well as moving into UP's Foreign Language House. I plan to continue to compete in Oregon's Professional League as the goal keeper for my school's Club Soccer Team. High-stakes games and competitive tournaments are all very exciting, but what I value most about my experiences on and off the field are my teammates, a great group of guys that I have grown close to over the past couple years, and can hardly wait to see again in the spring for soccer practice. I completed an AccessSTEM internship at the Pacific Science Center this summer. I was also a DO-IT Intern at Summer Study 2009.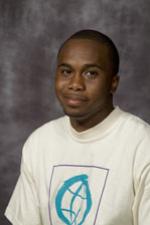 Hello. My name is Nate. I attend North Seattle Community College with the goal of studying physical fitness at Bellevue College. My learning disability has been a challenge, but, at the same time, it has made me aware of labels put on people. Our differences make us very special people in life! Love who you are. Be what you want to be. Make your destiny! Life for me is discovery with an open heart to hear and learn. I am thankful for, blessed by, and learn from those around me. There is something that everyone and everything in life has to offer. I have many goals in life, but try doing one thing at a time with accuracy and consistency. I am thankful for the opportunity to be a part of the DO-IT family. I was a DO-IT Intern at Summer Study 2008. Smiles from me to you!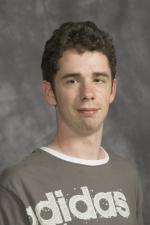 My name is Jesse. My disability is Asperger's syndrome, although disability is somewhat of an ironic term for it, as I feel that had I not been born with it, I wouldn't have as much potential as I do. I am beginning coursework at Seattle University and plan to pursue a career in forensic psychology.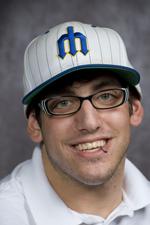 My name is Noah. I attend the University of Washington and will be a junior. I am studying political science with a focus in disability studies. I listen to a lot of music, go to concerts, and am on the Island Records Street Team. I enjoy playing basketball and video games, and attending events around Seattle. My disability is cerebral palsy. DO-IT has helped me get ready for college and live on my own. I am currently working as an Intern at DO-IT focusing on the AccessSTEM and AccessComputing projects.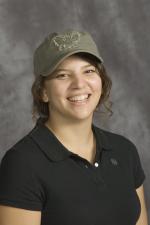 My name is Sakina. I attend Washington State University. I love to paint and take photos. Fashion is a passion of mine.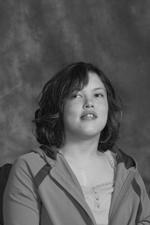 My name is Kayla, and my disability is cerebral palsy. I am preparing for a career working with computers through the Transitions Program in Kent. I am also a student at Highline Community College. I have worked at the Kent Commons. I enjoy computers, listening to music, and hanging out with friends.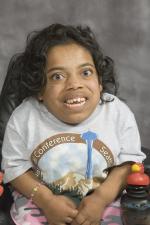 Hi. My name is Jessie. I'm a little person; I have Morquio's syndrome, which is a type of dwarfism, and I use a power wheelchair. I attend Bellevue College and am living in an apartment with a roommate. I keep busy with work and school.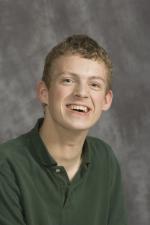 Hi. My name is Daman. I am a junior at Western Washington University (WWU) where I founded an organization called Students for Disability Awareness. I am a pre-major in business administration and management information systems. I work for WWU's disAbility Resources for Students, helping students with their assistive technology. I have found internships through both the AccessSTEM and AccessComputing projects at DO-IT. I have cerebral palsy. This summer I was in Washington DC working as an AAPD-Microsoft IT intern.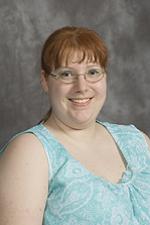 My name is Cassie. I am attending Spokane Falls Community College to become an American Sign Language interpreter and get my associate's degree. I was born with spina bifida and use a wheelchair 90% of the time.