'04 Ambassadors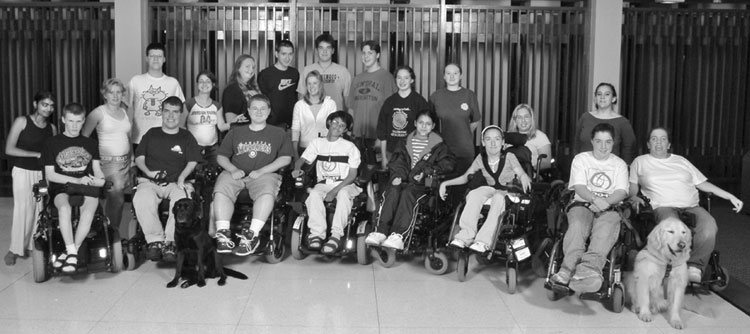 DO-IT Ambassadors are pursuing postsecondary studies and careers. They share their experiences with DO-IT Scholars and Pals, encouraging them to pursue their goals in college and employment.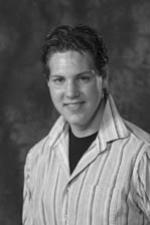 Hey guys! My name is Andrew. I have attention deficit hyperactivity disorder (ADHD) and a learning disability in reading and writing. Accommodations, like extra time on tests, are helpful. My favorite subjects are theater and music. I am a senior at Western Washington University (WWU) where I am majoring in musical theater. I have aspirations to be on Broadway someday, so keep your eyes and ears open! I have participated in WWU's mainstage production of Evita, and traveled to Europe with my choir.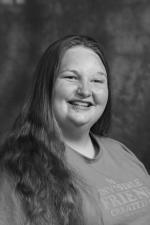 My name is Laura. I suffered a traumatic brain injury in the 7th grade in a car accident. Although the accident left me blind in my left eye, I most identify with other students with disabilities who might be struggling with learning issues, like losing vocabulary, trouble with memory, and difficulty making connections. I have attention issues that are treated with medication. I am majoring in secondary education and math at Seattle University.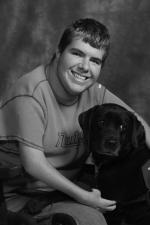 Hi. I am Lukas. My birth condition is called amyoplasia congenita. I attend Whitworth University, where I study speech communications and leadership studies. I love performing! I always have music playing. Outside of school, I enjoy playing chess; going to the movies; playing my instrument; and spending time with my family, friends, and my mentors.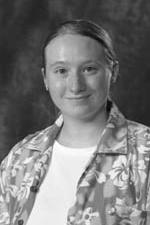 Hi. My name is Kathleen. I attend the Science and Engineering Institute at Washington State University–Vancouver. I plan to pursue a career in biology, entomology, or microbiology. I have attention deficit disorder (ADD).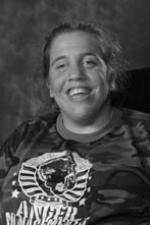 Hey all! My name is Carrie. I studied psychology at Everett Community College. However, I decided wholeheartedly to follow my passion and dream of becoming involved in the music industry. I moved to Los Angeles and will be studying at the Musicians Institute in the fall. I'm not sure where this career will take me in the near or the distant future, but I do know that this is my biggest dream and I must stick with it!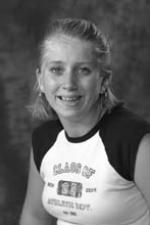 Hi. My name is Tracy. I attend South Puget Sound Community College for culinary arts. One of my favorite hobbies is playing pool. I also enjoy hanging out with my friends and going river rafting. I have a learning disability that makes reading and spelling difficult.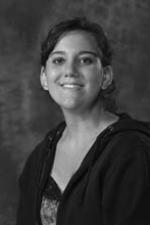 My name is Amanda. I attend Columbia Basin Community College where I major in art education. In my free time I create artwork about disability. In the future, I hope to be teaching young children about the joys of art.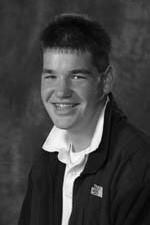 Hi. My name is Daniel. I am dyslexic, diabetic, and a high achiever, who is a junior majoring in physics at Western Washington University. I plan to pursue a master's degree in mechanical engineering and become a mechanical engineer. I am a member the National Society of Collegiate Scholars and have earned a position on the President's list.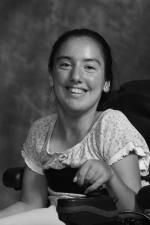 Hello to all!!! My name is Julie. I enjoy hanging out with friends, listening to music, playing on the computer, and reading.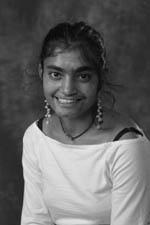 My name is Meg. I have cerebral palsy, which affects my mobility and depth perception. I am currently attending Whatcom Community College where I plan to major in environmental policy. Because of my disability and the fact that the Department of Vocational Rehabilitation (DVR) approved my education plan, they started paying for my tuition in the fall. This winter, because of my grade point average, I was invited to join Phi Theta Kappa, an honor society on campus. I was a DO-IT Intern at Summer Study 2007.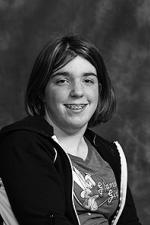 Hello, my name is Maryann, I have cerebral palsy. I graduated with honors from high school and am currently attending Shoreline Community College. I am working on my associate's degree in business. My goal is to transfer to the University of Washington to study disability law. I am actively involved with the Arc of Snohomish County and Disability Rights Washington—organizations that work to advance the rights of individuals with disabilities. I enjoy river rafting, water skiing, and snow skiing. I have been active in Special Olympics, competing in volleyball, bowling, basketball, track-and-field, and swimming. I live life to its fullest and my philosophy is "where there's a will, there's a way."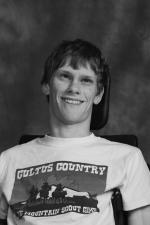 Hi! My name is Alex. I am a full-time student at Cascadia Communtity College. I am still unsure about my major but am interested in focusing on something that will allow me to share my experiences with the Department of Vocational Rehabilitation (DVR), the Department of Developmental Disabilities (DDD), and Social Security Income (SSI), as well as additional programs to educate others about government assistance systems for people with disabilities who have graduated from high school.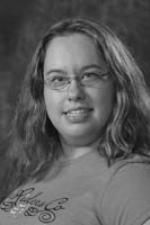 My name is Makenna and I live in Bellingham, WA. I have cerebral palsy, which affects me cognitively and physically. In June, I graduated from the Community Transitions Program, which supported me in the Running Start Program at Whatcom Community College. It also helped me prepare for a job through informational interviews and non-paid work experience. Since September 2007, I have been involved with the Arc of Whatcom County Local Leadership Development Project, which deals with advocating for people with disabilities. This fall I see myself having a clerical position and volunteering.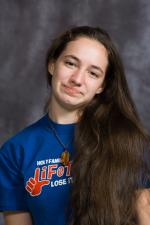 Hi there, I'm Katie! I attend Western Washington University where I am working toward a career in special education. I have attention deficit disorder (ADD) and dyslexia. Consequently, I have trouble with reading, writing, and spelling. My thought process jumps from one idea to the next and things take me longer to figure out and communicate. I have a great family and a bundle of supportive friends. I am an art freak. I'm Catholic and went on my third mission trip this summer to Kolkata, India. I have a passion for music and adore kids.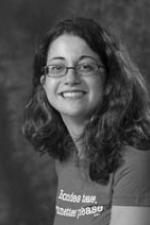 My name is Ashley. I am currently attending community college in Florida. I like to volunteer at my local animal shelter (especially caring for and feeding all the cute cats), read, surf the web, talk on the phone, shop, dance, and listen to music. I was diagnosed with Asperger's syndrome.
My name is Vishal. I am attending Cascadia Community College and am taking a course on American popular music, which I enjoy. In high school, I was involved in journalism and radio production and was Associate Student Body President. Since graduating, I completed an internship with the UW Athletic Department/Women's Crew. I like to play video games, watch TV (especially sports!), email, talk with people, and surf the Net. I was a DO-IT Intern at Summer Study 2007.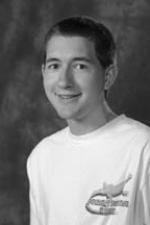 Hi. My name is Bud. I have had a visual impairment since fourth grade. I'm a senior at Gonzaga University in Spokane, majoring in economics and math. I'm looking into graduate programs in economics and finance. This summer I interned at Boeing in their Cost Management department. I like sports, sailing, chess, and politics.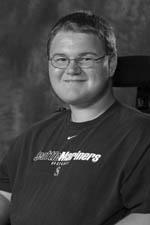 My name is Russell. I have Duchenne muscular dystrophy and use a wheelchair. I have lived in the Tacoma area for about fourteen years. I am a senior at Pacific Lutheran University in Tacoma and am pursuing a history major and a Spanish minor. In my spare time, I enjoy watching Mariners baseball, drawing, reading, playing video games, and spending time outdoors and with my family.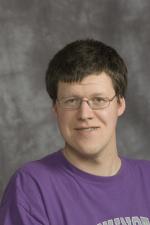 My name is Michael. I attend Everett Community College. After I earn an associate's degree, I would like to attend the University of Washington and earn a Ph.D. in engineering. My career goal is to be an engineer involved in the use of nuclear fusion as an energy source. I enjoy computer, math, science, and band classes. I am a computer and console nerd—I love video games. I also like fishing, watching Mariners games, swimming, camping, being with my family, and playing golf. I have attention deficit hyperactivity disorder (ADHD), which means I have trouble sitting still and focusing on the task at hand. I also have motor disabilities, so I have a difficult time writing. DO-IT helps me be more independent and find creative ways to type out homework, such as math and physics problems. I was a DO-IT Intern at Summer Study 2007.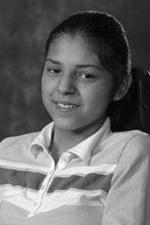 My name is Blanca. I attend Columbia Basin College and plan to transfer to Eastern Washington University. I am thinking of becoming a child psychologist because I enjoy working with children. I love to read, watch TV, and play on the computer. I was in an accident where I suffered a spinal cord injury; I've used a wheelchair for four years. One of the things I enjoy about DO-IT is meeting people with similar and different disabilities who have gone on to do creative and interesting things with their lives.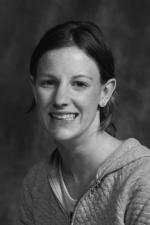 My name is Jessica. I attend Central Washington University. I hope to have a career in education, possibly as a kindergarten teacher. I enjoy being with my family, playing with animals, and baby-sitting.