'01 Ambassadors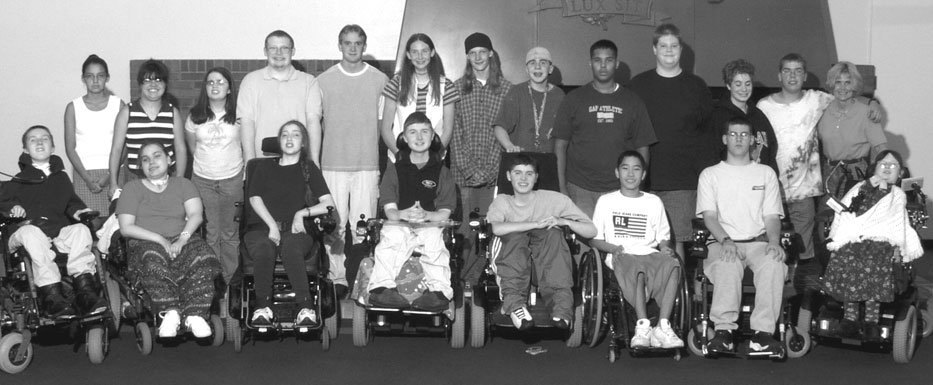 DO-IT Ambassadors are pursuing postsecondary studies and careers. They share their experiences with DO-IT Scholars and Pals, encouraging them to pursue their goals in college and employment.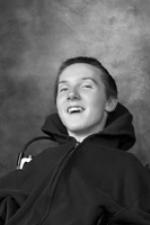 On April 3, 2003, Brandon A. died from a respiratory infection. A high-energy kid, many of us will remember him racing around campus in his power wheelchair. Brandon's favorite school subject was mathematics. He looked forward to earning a college degree and becoming a software engineer.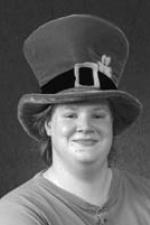 Hello, my name is Brad B. I attend Central Washington University in Ellensburg and will graduate next spring with a Bachelor's degree in sociology. I enjoy computers, books, and people and try to enjoy them all when not working or studying.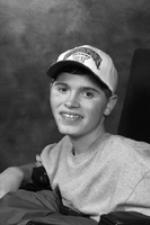 Chris B. graduated from Kelso High School and reached his childhood dream of attending the University of Washington. Chris, who had Duchenne Muscular Dystrophy, died in his dorm room on February 18, 2004.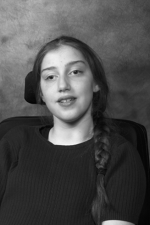 My name is Elizabeth C. I have Cerebral Palsy. In the fall, I will start my senior year at Central Washington University. I am majoring in family studies and minoring in creative writing with hopes of becoming a social worker or counselor while pursuing a love of writing. I hope to go on to graduate school. I enjoy writing short stories and poetry, reading, listening to music, watching the Mariners, and hanging out with friends. GO WILDCATS!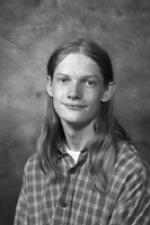 My name is Jeff C.. I attend college in Portland, OR. I have Attention Deficit Disorder (ADD). I also have an auditory processing disorder, which makes it hard for me to figure out the meaning behind things I hear. I like engineering, math, and technology. I like using math and computers to make art, and I want a career working with computers and electronics. DO-IT helps me a lot.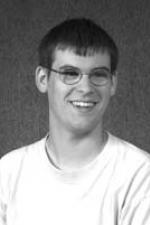 I'm Caleb E. I attend Skagit Valley Community College in Mt. Vernon, WA. I use adaptive technology because I am visually impaired and physically disabled. A career working with these technologies would be interesting to me. I enjoy reading email messages from DO-IT participants.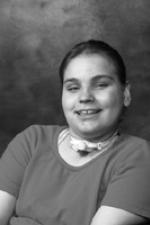 I'm Raechell H. I am a C7 quad, profoundly deaf, and respiratorily fragile. I speak English as well as American Sign Language. I love math and science; it's all logical and there's always an answer. I love art! I'd like to be either an elementary school teacher or a math teacher. I love kids.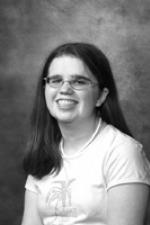 Hey there, my name is Lauren J. I'm in my third year at Central Washington University, working on a degree in fashion merchandising. In my free time I love going shopping and going to movies with friends.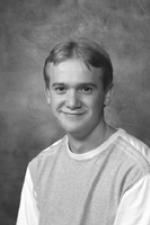 Hi. My name is Matt L. I attend Central Washington University majoring in administration management. My hobbies include snow mobiling, running, working, and participating in the Future Farmers of America. I work for Bishop Sanitation, applying Class B sewage in wheat fields. I also work in a mobile kitchen feeding firefighters on the line. My disabilities are Dyslexia and short-term memory defect.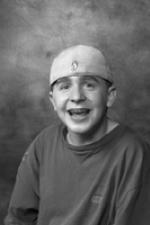 Hi. My name is Brandon M. I am a senior at The Evergreen State College in Olympia, WA. I am study psychology and hope to be a school counselor.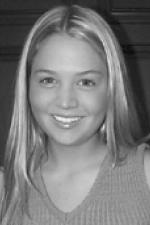 My name is Alexandra R. I attend the University of Washington. I am deaf and use interpreters in class. A computer allows me to talk to my friends over email. DO-IT has helped me prepare for college. I love to have fun, dance, snowboard, and be with my friends.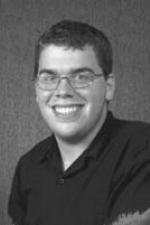 Hello, my name is Jacob R. I have Attention Deficit Hyperactivity Disorder (ADHD) and bilateral clubfeet. I would like a job in a science field. DO-IT is helping me decide what my career should be and prepare for college.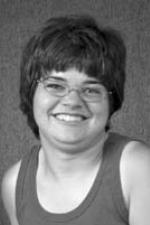 Hi, my name is Amy S. I have Cerebral Palsy. I recently completed my Associate's degree in education at Everett Community College in Everett, WA. I graduated with honors (3.57 GPA), will transfer to Central Washington University in Ellensburg and plan to get my teaching degree in special education. This summer, I volunteered at Sherwood Learning Center.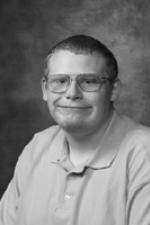 Hi. My name is Mike S., and I attend Shoreline Community College. I am interested in computer programming, which I learned more about at Shoreline. My favorite subjects are math and Japanese. My goal is to work in the computer gaming industry. I enjoy reading, golf, and playing games (even though I am trying to study as much as possible).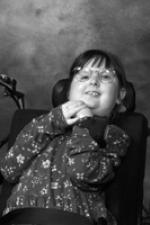 My name is Sarah S. I am a senior at Seattle Pacific University. I am studying to be a Spanish/English interpreter or translator. My disease, Fibrodysplasia Ossificans Progressiva (FOP), causes bone to form in my muscles. I cannot walk because my hips and knees are locked. My arms are also locked, almost in front of my face. I use an electric wheelchair for mobility, an iPAQ to write essays and other work, a computer with a special mouse and mini keyboard to print assignments from my iPAQ , and the Internet for research and email. I also like to play games.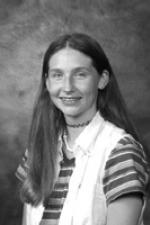 My name is Brandi S. and I'm deaf. The last three years I put college on hold and traveled. It was a great experience but this year it is time for me to "settle" down and go to college. Email me anytime! :)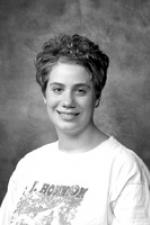 My name is Trisha T. My disability is a learning disability. I'm interested in science, engineering, math, history, and technology. I would like to become a history or science teacher. DO-IT helped me use computers in college.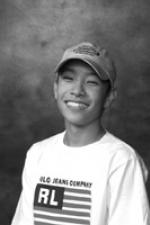 My name is Steven Toyoji, and I will be a junior at the University of Arizona in Tucson this fall, majoring in business. Last summer, I competed in the European Championships for wheelchair track in Finland and placed 2nd in the 800m and 3rd in the 1500m.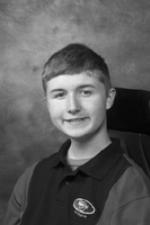 My name is Matt W. and I go to Clark College in Vancouver, WA. I would like a career in computer graphics. I have Duchenne Muscular Dystrophy and use a wheelchair. In my free time I like to play computer games, watch movies, surf the 'Net, and make 3-D art on the computer. I am a huge Star Trek fan. I also collect die-cast 1:18 scale cars with my uncle. I currently have 35 cars in my collection; my favorite car is a 1948 Woody Wagon.