'00 Ambassadors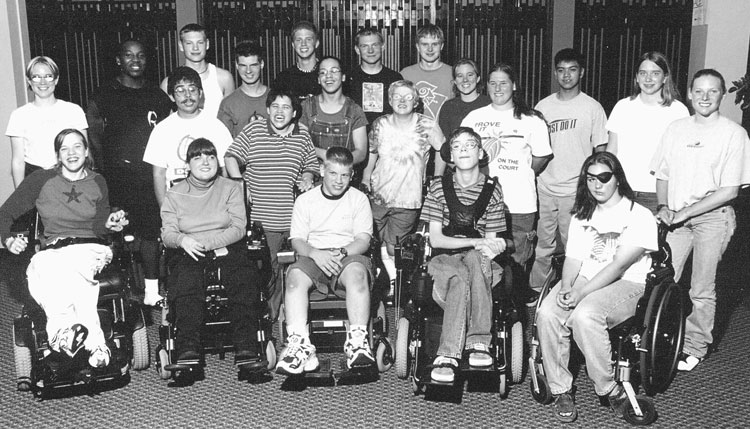 DO-IT Ambassadors are pursuing postsecondary studies and careers. They share their experiences with DO-IT Scholars and Pals, encouraging them to pursue their goals in college and employment.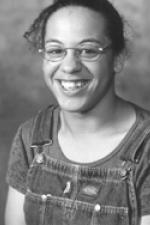 Hi. My name is Tasha. I graduated from Cleveland High School in Seattle. My favorite hobbies are playing games, shopping, talking on the phone, boys, animals, and collecting cards. I have Cerebral Palsy.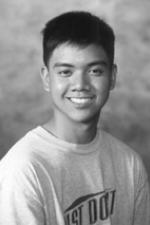 My name is Jeffrey. I graduated from Tyee High School in SeaTac, Washington. I attend the National Technical Institute for the Deaf at the Rochester Institute of Technology (RIT). My favorite sports are bowling, baseball, and skiing.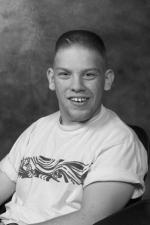 Hello. I am Ryan. I am from Bonney Lake, Washington. I will be a junior at the University of Washington. I have Cerebral Palsy and use a walker and an electric wheelchair for school. I love computers and math. My hobbies include surfing the Internet, fixing/working on computers, playing video games, swimming, and launching rockets. I was an Intern in Summer Study '02, and this summer I was an intern for the Defense Management Contract Agency in South King County.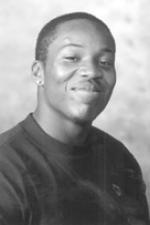 My name is Raleigh. I graduated from Rogers High School in Spokane, Washington. I attend Whitworth College, where I play football. My hobbies are singing in the school choir, at church, and in the community. I draw, build, mold, and dance. My goal is to become a professional singer. I have a learning disability. I thought that my disability couldn't be helped, but DO-IT showed me the light and opened doors for me.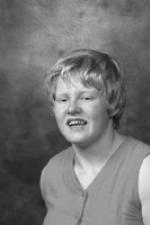 My name is Nora and I finished my third year at Eastern Oregon University. I am an education major and plan to teach an E.S.L. or E.S.O.L. classroom at middle level. Some of my other interests are computer and video games, horses, and the Magic the Gathering™ and Pokemon™ trading card games. I enjoy talking to others who share my interests, so write to me. I was an Intern in Summer Study '03.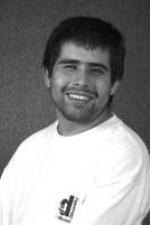 Hi. My name is Israel. I moved from Mexico to America seven and a half years ago. I graduated from Eastmont High School in Washington. I am blind. I like to use computers, ride bikes, play guitar, hang out with friends, and listen to music. My favorite music is soft rock. My favorite subject is English. I like navigating the Internet with my computer. I also like to chat on MSN Messenger™. JAWS™, a screen reader program I use, helps me access other computer programs. I attend Wenatchee Valley College. I plan to transfer to the University of Washington and major in computer programming. I was an Intern in Summer Study '03.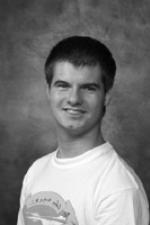 My name is Brian. This fall I will be attending the University of Washington as a junior. I am considering majoring in communications or ethnomusicology. I had an internship at KISW FM Radio. My future career goals revolve around becoming a professional DJ and running my own nightclub.
Hi. My name is Ben. I am entering my 3rd year at the University of Oklahoma pursuing a dual degree in political science and economics. I am interested in law. I am involved with student advisory boards and student government.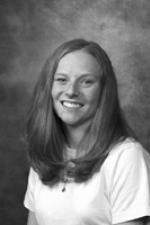 My name is Jamie and I graduated from Lind High School in Lind, Washington. I attend Spokane Falls Community College, where I am studying to become an x-ray technician. I like to play softball, watch baseball, and hang out with my friends.
Hi. My name is Andrea. In the fall, I will be a junior at a university. I take Honors classes and study architecture. I was an Intern in Summer Study 2004.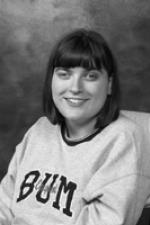 Hi. My name is Corinna. I work as People First coordinator at the ARC of Snohmish County. I have Cerebral Palsy. I was an Intern at Summer Study '02.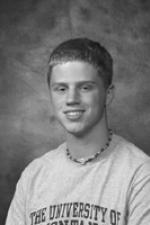 Hi. I am Kasey. My favorite classes are history and science. My hobbies are playing football and basketball, running, and participating in the ASB club. I plan to attend a university, major in psychology and early childhood development, and get a medical degree in psychiatry.
Hi. My name is Susanna. I have Cerebral Palsy and use a power wheelchair. I will be in my third year at the University of Washington in the fall. My hobbies are reading, swimming, and playing on my computer. I was an Intern at Summer Study 2002. Feel free to email me any time!!!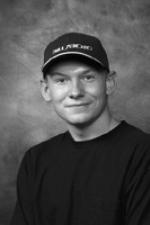 Hi, my name is Deke. I will be a junior at Central Washington University. I went snowboarding at Whistler over break. It was great. During the summers I have been working at Hungry Belly but this summer I completed an internship in Washington DC. I worked in the Department of Transportation and Security with the IT Department.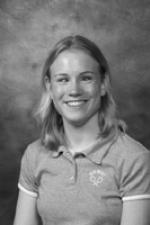 My name is Stephanie. I am visually impaired. I will be attending Eastern Washington University for my third year in the fall. I am interested in a career in Vocational Rehabilitation. I have been working for the Bridge program for two summers. This is a program for future blind college students to experience a class and dorm life the summer before entering college.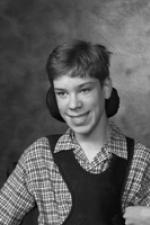 My name is Nick. I attend North Seattle Community College, which has been terrific. I am in the culinary arts school where I am now working on my business plan after earning my certificate. I have Cerebral Palsy and use a power chair. I am an avid Mariners fan and a Spencer mystery book fan. I am also an N64 addict.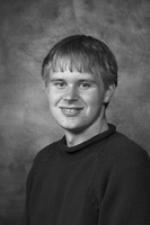 Hello. I am Nathan. I live in Edmonds, Washington. I am a Boy Scout. My favorite academic subjects are science, history, and technology. I graduated from Edmonds Cyber-school and attended Landmark College in Putney, Vermont last year. I enjoy bike riding. I have Dyslexia.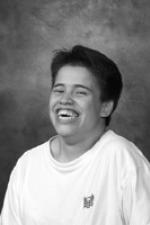 My name is Nohemi and I am Hispanic. I live in Grandview, Washington and attend Heritage College. My hobbies are shopping, listening to music, going out with friends, surfing the Internet, and chatting with friends. After college I would like to get a job at Microsoft as a computer programmer, go to Mexico to visit the rest of my family and meet the famous Mexican wrestler, El Santo.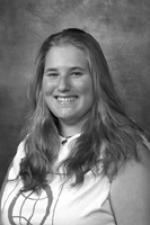 This is Crystal and I'm hard of hearing. I live in Spokane, Washington. I'm a sophomore at Eastern Washington University. My major is social work. My career goal is to be a social worker and help others. I love music, drumming, sports, and horseback riding. Take care and God bless!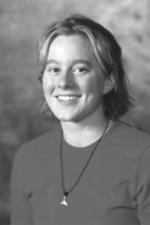 Hi. My name is Gretchen. My hobbies include mountain biking, volunteering at the YMCA, and rock climbing. I am outdoorsy with a knack for laughing and having fun with friends. I attend Central Washington University. I am interested in science, specifically, medical biology, and athletic health. I work part-time and enjoy school. I am a volunteer firefighter with a career aspiration of completing college with a doctorate in medicine and education. I am concentrating on becoming a paramedic or a rescue technician. I have a bilateral profound hearing loss.