Study Abroad
What's happening with study abroad?
We're hopeful that study abroad can resume in 2021, and we are working with experts at the UW and beyond to offer safe, academically rigorous programs. Review our COVID-19 page for more guidance and policies
COVID-19 Planning Toolkit
A collection of tools and resources to help program directors plan for future study abroad during this unprecedented time. It includes timelines, recruitment resources, and recordings from recent meetings.
---
Contact us
Office Hours: 10am – 4pm
Telephone: +1-206-221-4404
Email: studyabroad@uw.edu
Location: 459 Schmitz Hall, on the corner of NE Campus Parkway and 15th Avenue NE
Share your story with us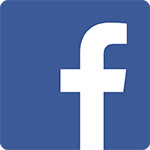 Use #globaldawgs and #uwstudyabroad!
---