Study Abroad
New virtual summer opportunities open!
Virtual Global Engagement
Deadline extended: May 1, 2021
Virtual global engagement programs incorporate sensory experiences like virtual museum tours, connections with host country experts, and virtual cooking classes and build community within cohorts
Virtual International Internships
Deadline extended: May 1, 2021
Remote internships allow you to gain experience across the globe from the comfort of your own home. Intern in a range of career fields including finance, engineering, sustainability, and communications.
---
COVID-19 updates and information
We're hopeful that study abroad can resume in 2021, and we are working with experts at the UW and beyond to offer safe, academically rigorous programs. Review our COVID-19 page for more guidance and policies
---
Students can meet with our advisers virtually to learn more about programs, costs, credits, and share their interests. Click on the link below to schedule an appointment in a just a few seconds.
Scholarships can lower the cost of studying abroad, and there are many different types available. Browse our resources and connect with our scholarships advisor to get started.
These resources and questions can help you think critically about your intersecting identities. We encourage you to consider them as you prepare to go abroad.
---
---
Contact us
Office Hours: 10am – 4pm
Telephone: +1-206-221-4404
Email: studyabroad@uw.edu
Location: 459 Schmitz Hall, on the corner of NE Campus Parkway and 15th Avenue NE
Share your story with us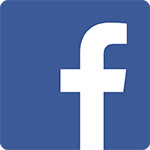 Use #globaldawgs and #uwstudyabroad!