University Of Washington
Featured Story Slideshow
Slide to unlock
DJ Ken Frye has a dream: to produce his radio show with a touch-screen device. iSchool Ph.D. candidate Martez Mott is working to make that dream a reality.
Meet the Husky 100
Get to know 100 UW undergraduate and graduate students who exemplify the Husky Experience: leaders, innovators, activists, teachers and change agents from all three campuses.
Setting a course
for the future
Each year, dozens of UW students spend their spring break volunteering across the state. This spring in Neah Bay, volunteers helped fifth-graders imagine their futures through digital storytelling.
Wandering and
wondering
The Bonderman Fellowship awards UW students the unforgettable experience of international travel. These journeys are open and unstructured — the only requirements are self-reliance and self-discovery.
News & Events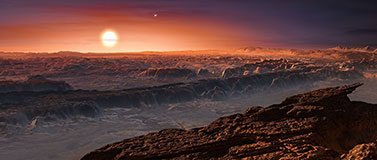 Astrobiology
Proxima b discoverer to visit the UW on May 3
Lead investigator Guillen Anglada-Escudé will join UW astrobiologists for a discussion of the planet's potential for life and the possibility of sending spacecraft to the world.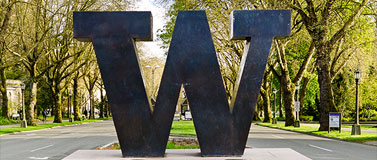 Sustainability
Moving toward greener construction
A UW-led research group has taken an important step toward measuring — and ultimately reducing — the global carbon footprint of building construction and long-term maintenance.
Husky Athletics
Bob Rondeau to retire as voice of the Huskies
Longtime UW football and men's basketball play-by-play radio broadcaster will retire following the conclusion of the 2017 Husky football season, his 37th with the Huskies.
Fast Facts
Did you know?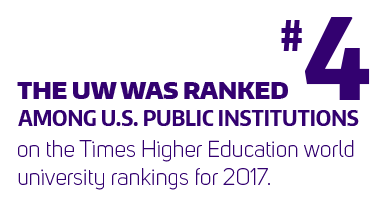 Undergraduate milestones