University Of Washington
Featured Story Slideshow
Boundless Stories
Browse stories of the people, places and programs that drive the University of Washington to work for a world of good.
Getting into shipshape
For 25 years, the UW's Research Vessel Thomas G. Thompson has conducted research in nearly every ocean on Earth. This year, the ship is being upgraded to extend its life for another quarter century. See photos and learn more about this world-class research ship.
Studying sockeye salmon
Each summer, aquatic and fishery sciences professor Daniel Schindler and his students travel to Bristol Bay, Alaska, to observe one of the most valuable fisheries in the world. Get an inside look at the program.
How to 3-D print a mammoth
As part of a pioneering partnership between the College of Engineering and the Burke Museum, UW students are completing a Columbian mammoth skeleton using cutting-edge 3-D printing technology.
Digitizing the
deep
Nearly 25,000 species of fish live on our planet — and UW professor of aquatic and fishery sciences Adam Summers is on a mission to scan, digitize and share them all.
News & Events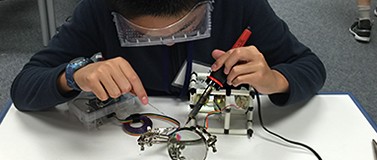 News
Building robots at science summer camp
Led by UW sophomore Hannah McConnaughey, 19 middle school students from Washington learned about underwater robot technology and built a miniature robot.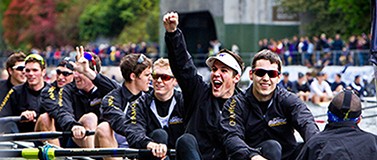 Husky Athletics
For UW crew, Olympic rowing ties run deep
With one of the most storied histories in collegiate rowing, it is no wonder that Washington rowers have such a prominent presence at the Olympics.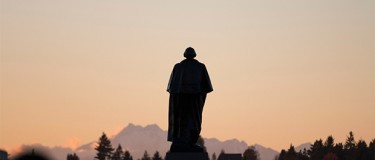 News
UW sets record with $542.4 million in private support
Gifts came in all sizes, with 80 percent of donors giving less than $500. Most of the funds are earmarked for specific areas of research, labs, faculty and student scholarships and programs.
Fast Facts
#UWdiscovers

Did you know?