Staff Mentors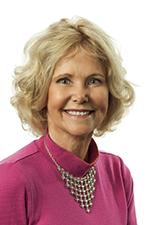 My name is Sheryl Burgstahler, and I am the founder and director of the DO‑IT and Access Technology Centers at the University of Washington (UW). I am also an affiliate professor in the College of Education. I have a master's degree in mathematics and a PhD in policy, governance, and administration of higher education. DO-IT allows me to apply my personal, academic, and professional interests and experiences. I have a husband, Dave, and a son, Travis, who are both dedicated DO‑IT volunteers and UW Huskies. Dave is a professor of accounting, Travis is a manager at Amazon, and his wife Ashley is a manager within the risk assurance unit at PricewaterhouseCoopers. The '93 Scholars may remember Travis hanging around DO-IT Summer Study when he was three years old. DO-IT has been around a long time!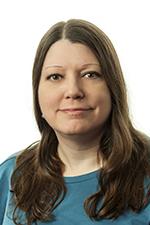 I'm Anna Marie Golden, an IT accessibility specialist at the University of Washington. I provide support and outreach to our campus web community to help them make their websites more accessible to students, faculty, staff, and visitors with disabilities. I'm a proud Husky graduate with a master's in human-computer interaction + design, and I also hold undergraduate degrees in communications/broadcasting and information systems. I am passionate about the web and making it accessible to people of all abilities and was awarded the DO-IT 2013 Trailblazer award for my work to increase accessibility on the internet. I believe one person can change the world and that independence and inspiration can be fostered through good design.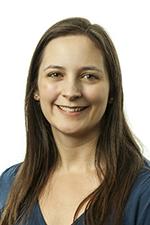 My name is Brianna Blaser, and I am a counselor/coordinator at the DO-IT Center. Originally from the East Coast, I moved to Seattle to attend graduate school at the University of Washington, where I earned my PhD studying women in science. I enjoy spending time with my kids, Evelyn and Asher.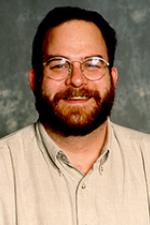 I manage the University of Washington's Access Technology Center. We work directly with students, faculty, and staff with disabilities who need to access computing resources, and we also help web and application developers make exciting and accessible online resources. I've been working with DO-IT since it began.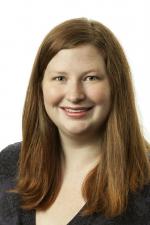 My name is Elizabeth Woolner, and I am the publications coordinator and program operations specialist for DO-IT. My main role is to organize, create, and manage all of our web content, publications, and other products. I have a BA in English and a certificate in editing, both from the University of Washington. I enjoy gaming, dancing, and listening to audiobooks in my free time.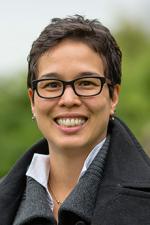 My name is Gaby de Jongh, and I am a document accessibility specialist with the University of Washington. I help educate and support faculty and staff with creating accessible electronic documents, and I also supervise student assistants working on the UW-IT PDF Remediation Project. I support DO-IT Summer Study as an instructor for the Introduction to Web Design course and facilitate the accessible technology demonstrations.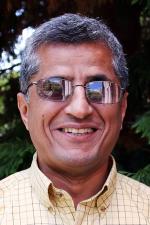 My name is Hadi Rangin, and I am an information technology accessibility specialist at the Accessibility Technology and DO-IT Centers. I identify accessibility issues on campus and promote universally designed software. I have a master's degree in computer science.
Hello! My name is Kayla Brown. I was an '05 Scholar and am a counselor/coordinator at DO‑IT. I have a master of social work degree from the University of Washington. My previous studies have included community psychology and disability studies. My passions are community outreach, community-based participatory research, and disability activism. At DO-IT, I work one-on-one with students to tackle goal setting, academic planning, and building a support system. My hobbies include reading, watching the Food Network, crafting, and playing board games.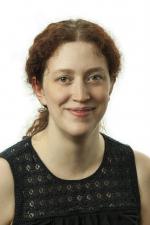 My name is Laura Roy. I am an operations specialist. In this position I focus on fiscal duties and managing our student office assistants. I graduated from the University of Washington with a degree in comparative literature.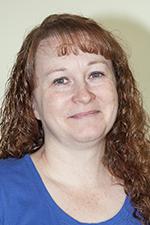 My name is Lyla Crawford. I am a counselor/coordinator for DO‑IT. I work in the Spokane office. I have a master's degree in developmental psychology. I have a husband, Shawn, and a son, Joshua.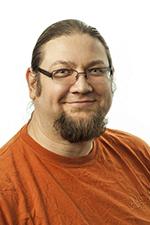 My name is Marvin Crippen. I help with technical support and web design for DO‑IT. In my free time I enjoy biking, skiing, cooking, and TSD (time-speed-distance) Road Rallying.
Hi, my name is Myrella (me-ray-ya) Gonzalez. I am a University of Washington Alumna (2019), and I am from North Central Washington. Currently, I am in Seattle University's Student Development Administration program, M.Ed. track. To complete my hours of internship for my master's program, I am working as the Summer Youth Project Coordinator at DO-IT. Through this opportunity, I am working with the DO-IT team to plan, organize, and facilitate this year's summer programs. I am passionate about summer programs and college access for students from underrepresented backgrounds, so working at DO-IT this summer is a great opportunity for me.
I'm Scott Bellman, DO-IT program manager. I just started my 20th year at DO-IT. My work at DO-IT includes oversight of projects and programs, career counseling, writing, planning events, supervising others, mentoring, and of course Summer Study! I have served on the Washington State Governor's Committee on Disability Issues and Employment for many years and enjoy writing papers and articles about DO-IT's activities. Outside of work, my interests include guitar, camping, hiking, panning for gold, carpentry, and travel. I completed a master's degree in rehabilitation counseling and an undergraduate degree in psychology and business. I'm a licensed mental health counselor in Washington State.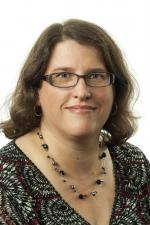 My name is Susie Hawkey, and I am the operations manager for Accessible Technology Services. My main role is to oversee all operations within the offices, which includes submitting grants, managing budgets, and running human resources. I have a BS in biology from Seattle University and a BS in accounting from Central Washington University. When I am not working, I am usually with my nieces and nephews or travelling.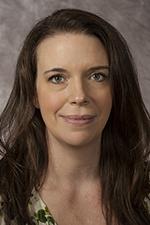 Hi! My name is Tami Tidwell. I am a counselor/coordinator for DO‑IT. Throughout the year, I enjoy working with high school and college students on topics like college admissions, scholarships, internships, employment, accommodations, and disclosure strategies. Being able to build long and lasting relationships is one of the best parts of working at DO-IT. Outside of work, I read a lot of audiobooks and ebooks, enjoy creating with friends, eating things from the garden, and playing with my cats and pup. I have dyslexia, attention deficit hyperactivity disorder, and celiac. I am also hard of hearing. I have a degree in psychology from Texas Christian University. I was born and raised in Cowtown (a.k.a. Ft. Worth, TX).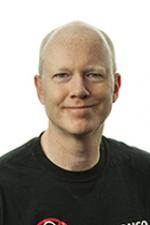 My name is Terrill Thompson. I am the manager of the IT Accessibility Team (ITAT) at the University of Washington. ITAT works across the university technology to help ensure the technologies we're using—including websites, documents, videos, and software—are accessibility to students, employees, and visitors with disabilities. Part of my position is funded by DO‑IT. One of my DO-IT functions is to teach the Intro to Web Design class. I live in Bellingham and do most of my work remotely. When I'm not working, I enjoy spending time in the mountains, making music, and cooking.