Phase III Scholars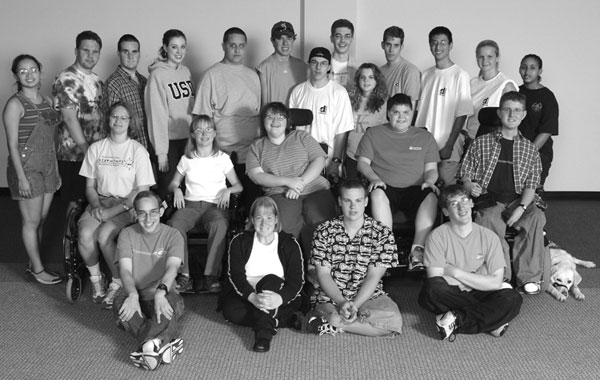 Phase III Scholars are completing high school or transitioning to college. Throughout the year, they communicate with other Scholars, Ambassadors, Pals, and Mentors, and participate in DO-IT activities. Some become Interns in DO-IT Summer Study and participate in other work experiences.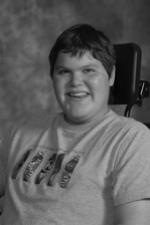 My name is Patrick. I will be in the 12th grade. My hobbies include using the computer, going to church, and hanging out with my friends. I have two brothers and a sister. I have Duchenne Muscular Dystrophy, which weakens my muscles over time. Useful accommodations are a lift, a wheelchair, and a shower chair. I enjoy taking classes in the business field, computer-aided drafting, and computer game design.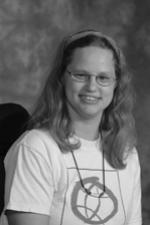 Howdy y'all. My name is Crystal. I graduated from high school. For my senior project I job-shadowed at Wal-Mart. I thought it was cool, but I do not see myself at Wal-Mart for the rest of my life. I like to play on the computer and watch good old movies and Country Music Television. I use a wheelchair to get around, but I work hard at therapy so I can walk again.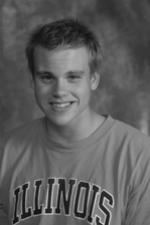 Hi. My name is Justin. I will be attending a state university, where I was accepted in the Honors Pre-Business Major program. I look forward to continuing swimming and keeping in touch with all of you online.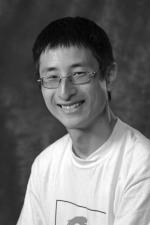 I am originally from Korea. My American parents, David and Karen, adopted me. I like playing computer games. I will be a senior this coming fall. Math is my favorite subject. I participated on the track team. My disability is short term memory loss and some fine motor skill loss in my hands due to an anoxic brain injury in 2002. I am very patient with any situation and am a good friend. I was an Intern at Summer Study 2005.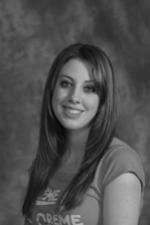 Hi. My name is Jamie. I am an only child, but I have five step-sisters. My extra curricular activities are tennis, and community service. I have a learning disability in the areas of math, reading, and writing. The accommodations that have been most helpful are extra time on tests and being able to take them in another room. I can type faster than I can write; a computer helps me get my thoughts written down. DO-IT has helped me get a better understanding of what college will be like and how to succeed in that environment. I will be a state university. I am excited to major in Special Education.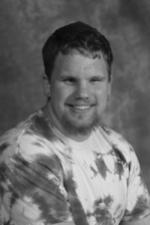 My name is Shaun. I just graduated from high school and will be a freshman at community college. I like to lift weights, wrestle, play video games, go to drag races and hang with friends. Some of my interests are conservation and wildlife, hotrods, tattoos, and body piercing.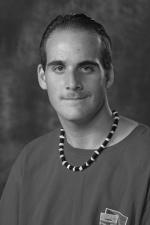 My name is Skylor. I will be starting community college this fall. I enjoy working with people and plan to major in either Psychology or Earth Science. I was an Intern at Summer Study 2005.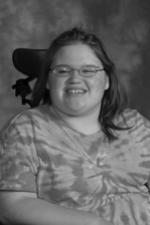 My name is Vanessa, and I just graduated from high school. In the fall, I'll be attending a community college. My family is made up of my mom, dad, twin sister and my soon-to-be brother-in-law. I can't wait for college. It will just be my roommate and I living together, and I feel that I'm ready for the new changes that are ahead. I feel very blessed to be in the DO-IT family! It's changed my life for the better, and it's helping me make all my dreams come true! Thank you to everyone who has been a part of my DO-IT journey. I was an Intern at Summer Study 2005.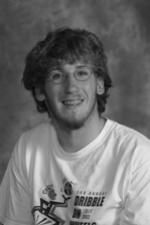 My name is Joshua. I will be a senior in high school this fall. My family consists of my mom, dad, brother sister. The class I am most excited to be taking next year is a 2-period career- oriented class called The Teaching Academy. I enjoy baseball, swimming, wheelchair basketball, and track. I was born with Spina Bifida and use a wheelchair but I can walk with forearm crutches. I plan to attend a community college and then transfer to a 4-year college. I would like to study for a career in communications or social services/education.
My name is Matt. I hope to go to community college to study business. I am interested in the stock market and real estate land developing. Some of the career fields I would like to be involved in are engineering and video editing. I was an Intern at Summer Study 2005.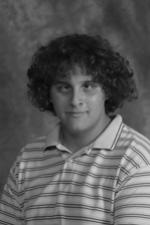 My name is Joshua. I am interested in video game programming. This year at school I joined my school track team and achieved personal records in the three events that I participated in. I am going into my senior year of high school. I have had a ton of fun in DO-IT the last two years.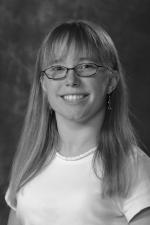 My name is Annemarie and I am 18 years old. I have Cerebral Palsy which limits my mobility as well as some of my small motor skills. Next year I will be attending a private university. I hope to graduate with a double major in Communications and Biology with a minor in Spanish. Then I intend to either go on to medical school or get my masters degree and go into the profession of editing and publishing. I was an Intern at Summer Study 2005.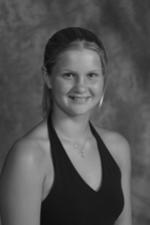 My name is Tressa and I'm interested in dolphin communication. My older sister, Lacey, was a '99 DO-IT Scholar. DO-IT has created a support system that makes the real world successful for me and my disability. I have specific language disabilities which affect my comprehension and processing abilities, and I have chronic headaches. I plan to major/minor in psychology and biology, and eventually study and interact with dolphins for the rest of my career.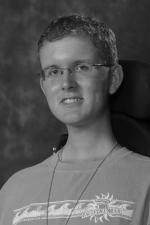 My name is Conrad. I am going to be a freshman at a private university this fall. I have a recently retired service dog named Yahtzee. My favorite subjects in school are biology, Spanish, and history. Some of my career interests include employment as a political analyst, defense analyst, or linguist. I am actively involved in political campaigns, and voter registration. In my spare time, I enjoy hanging out with friends, going to movies, and reading. I was an Intern at Summer Study 2005.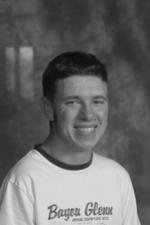 My name is Andrew and I will be entering the 12th grade. My family is great and they give me all the support I could ever want. My favorite school subjects are agriculture and business. I love having a computer. Typing is much easier and faster than writing, plus the final product looks much better. When I grow up I want to do something involving animals.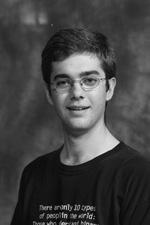 My name is Jesse, and I attend high school, where I will be a senior this fall. I have many computer interests, including Linux, C, and computer security. I also enjoy technical theater, especially audio design. At school I manage the school's sound system and help maintain the computers. Last summer I interned at Microsoft with a group that beta tests networking features in international versions of Windows. It was a lot of fun.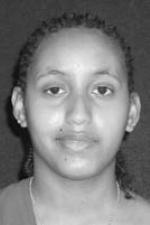 Hi! My name is Senait. I will be attending my second year at a state university this fall. In my free time I love to listen to music and travel. I am planning to major in Health Administration and Pharmacy.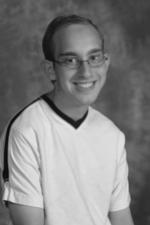 Hi, my name is Jamie. I am working on an associate degree in Accounting a community college. I am interested in working as a bookkeeper for a local business after I receive my degree. I was an Intern in Summer Study 2005. If any Scholars are thinking about accounting, I would recommend it, even if you don't like math. The good part of accounting is that the computer can do most of the calculations for you!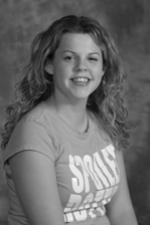 Hi! My name is Natasha. I have been accepted to a community college where I will be taking classes towards earning a degree in Elementary Education. I plan to transfer my junior year to a state university and graduate with a degree in Special Education and a minor in Deaf Education. The DO-IT program has taught me that it's easy to interact with other people with disabilities and helped me stay focused on school and not to give up. I was an Intern at Summer Study 2005.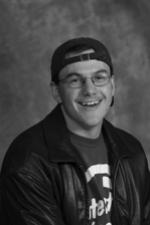 My name is Scott I am a graduate of high school. I have Attention Deficit Disorder (ADD), but I have not let this disability prevent me from becoming an Eagle Scout in Troop 91 and getting accepted to an engineering college.