Phase II Scholars
Sixteen Phase II Scholars began participating in DO‑IT in 2018. Most completed their second Summer Study at the University of Washington in July 2019. During that second session, they continued to develop self‑determination and self-advocacy skills and prepare for college and careers. They worked closely with professionals or university faculty in STEM fields, such as robotics and video production. They use laptops, assistive technology, and the internet to support their academic studies, and they continue to connect with each other, DO-IT participants, and DO-IT Mentors throughout the year. After completing Summer Study 2019, these participants graduated to Phase III and Ambassadors.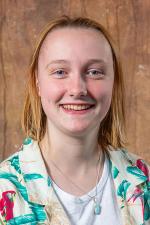 Hi! I am Abby. I love throwing pottery on the wheel and hanging out with friends. I own two dogs who keep me busy. During the year I work at a sensor making factory and during the summer I work in a daycare. Last year, I went to state for speech and debate. I go to both Seattle Academy of Arts and Sciences and Yellow Wood Academy. My disabilities are dyslexia, attention-deficit hyperactivity disorder, severe food allergies, and avoidant/restrictive food intake disorder.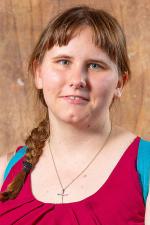 Hello, my name is Cheyann. Last year, I studied math, science, English, Spanish, and fitness. I really like to learn about technology. In the past, I have studied computer applications and worked with programming LEGO MINDSTORMS. My favorite sports are power lifting and ballet. I am very interested in music, and I play ukulele, guitar, and piano. I love to sing and dance. My favorite animals are cats and horses; I hope to take horseback riding lessons. My favorite color is cotton candy pink. I also really love Disney, toys, and sparkles. I am super excited to attend this program again!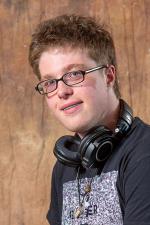 I'm Dean, and I graduated from Liberty Bell Junior-Senior High School in Winthrop, Washington. My disability is an autism spectrum disorder—an obstacle I work hard to get around and a gift that helps make me uniquely creative. My primary hobbies are creative writing, drawing anime-style art, and electronically composing music (check out Razorrekker on SoundCloud). I also enjoy being a sound tech for the local community theater and creating glitter tattoos. With luck, one day you'll see my name in the film credits for composing a fantastic musical score! I was accepted into Central Washington University's Theater Design & Production Program and will be attending this fall.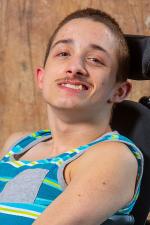 Hi! My name is Dillen. I am a student at Mt. Si High School in Snoqualmie. I have cerebral palsy. My favorite pastimes are reading about current events, talking with friends, and playing computer games. I'm very social so don't be afraid to talk to and high-five me! Last year I took Advanced Placement computer science and plan to pursue that as my major.
Hello, my name is Finn. I am a senior at Sehome High School in Bellingham, Washington. My main interests are geopolitics, film, history, and science. I have been playing classical and jazz piano for many years. I'm a member of my school jazz band and an extracurricular combo group. I co-run the Model U.N. club at my high school, I was a mentor for a group of Korean students who visited Western Washington University in July 2017 and July 2019, and I'm a member of a Spanish language-based volunteer club at my school called Club de Lectura. In January 2019 I produced a short film, and I currently run an ongoing movie review webseries on my YouTube channel. I have a form of muscular dystrophy called nemaline myopathy.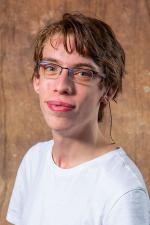 I am Ian, a deaf high schooler with intent to graduate and attend the University of Washington. I am striving to graduate with a degree focused on aerospace. The majority of my free time is spent keeping in touch with my close friends and sketching technical armored and aerospace concept vehicles; mostly my idea of what a vehicle and its performance would be like with technologies of past eras between 1941 and present day. I enjoy doing this while blasting excessive amounts of music by Groundbreaking.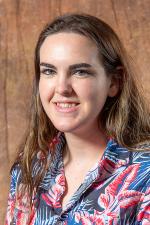 Hi! I am Izzy. I go to Port Townsend High School. I have dyslexia. My favorite classes are English and science. I play basketball and volleyball. I enjoy hanging out with my friends and exploring our town. I also love long walks on the beach. I hope to be a mental health counselor or a sports psychologist.
Hi, my name is Jeremy. I have autism, epilepsy, OCD, depression, heart murmur, and just recently was found out to be prediabetic. I am attending Bellingham Technical College in the fall and studying diesel mechanics. My dream in life is to make this a full time career. I also want to become famous with the rock band that I started over the past year.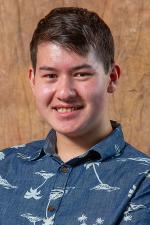 Hi, my name is Joshua, and I am a student at Sammamish High School. I live in Bellevue. My favorite subjects in school are science and history. I would like to study aerospace engineering when I go to college. My hobbies include playing video games and making things with my hands. Some sports I participate in are archery, skiing, and swimming. My disabilities are arthrogryposis and scoliosis.
My name is Kade. I am a student at Stanwood High School. For three years I lived in Sumatra, Indonesia, where my parents were teachers. Spending time in other parts of the world has given me an appreciation for pursuing adventures, exploring new things, and interacting with different cultures and people. Even though I love traveling outside of the United States, my favorite place to travel is Disneyland during the Christmas season. My favorite sport is tennis, but I also like to play basketball. I like working with my hands and being creative. I also have a strong faith and am active in my church youth group. I have gone on several mission trips back to help children at an orphanage in Sumatra. My favorite school subjects are science, creative writing, and storytelling.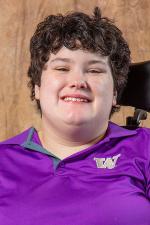 Hi, my name is Maribel. I attend Omak High School where I am the Associated Student Body (ASB) treasurer. I enjoy math classes. I have cerebral palsy and learning disabilities.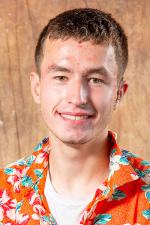 I am Nathan, a recent graduate from Edmonds-Woodway High School. I will enter college in fall 2019 majoring in architecture. I live in Seattle. I am a deaf person, and my favorite subjects are English and history.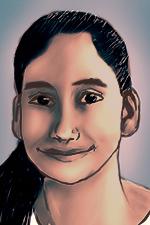 My name is Oksana. I am a student at Lindbergh High School. I like hanging out outside, playing with my dog, socializing, and going on vacation. When I graduate from school I want to become a front desk assistant.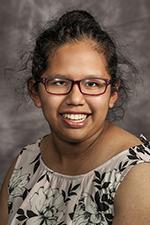 Hi! My name is Rebekah. I graduated from Zillah High School where I enjoyed studying language arts and math. I hope to be a counselor. I have a learning disability. I'm sorry to miss Summer Study this year because of college early start.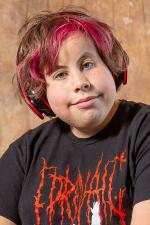 Greetings. My name is Torin. I go to Summit Sierra High School. I enjoy role-playing games such as Dungeons & Dragons, playing computer games, hanging out with friends, playing drums in a metal band, and writing short stories and poetry. My favorite type of food is gummy candy, especially the giant kind. My disability relates to the after-effects of cancer.