Phase I Scholars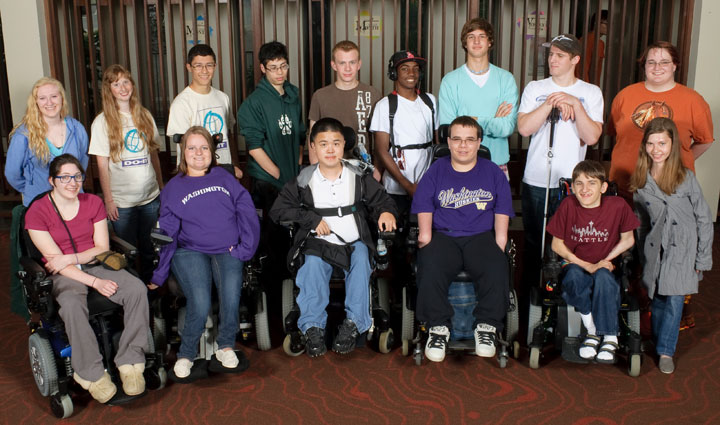 Sixteen Phase I Scholars attended their first DO-IT Summer Study session at the University of Washington in July 2010. They learned about college life and prepared for college and careers. Throughout the year, they communicate with each other, DO-IT participants, and DO-IT Mentors. They use the Internet to support their academic studies, and they complete projects in exciting fields that include science, engineering, mathematics, technology, and business. After completing Summer Study 2010, these participants graduated to Phase II.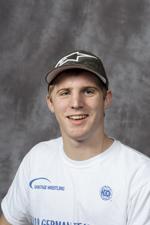 Hi. My name is Shawn, and I am blind. I will be a junior at Arlington High School. My favorite subject is history. My goal is to attend a four-year school and have a successful and enjoyable career. I enjoy wrestling, driving all-terrain vehicles and cars, playing sports, and doing other outdoor activities.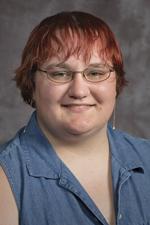 Hi. My name is Rosa'Lea. My favorite classes are biology and art. I love art because it allows me to work with my hands. I would like to be an animator at Disney. I have a learning disability.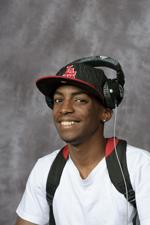 Hi. My name is Ryan. I will be a senior at Cascade High School and am excited to attend college. I enjoy exploring my creativity with hands-on activities and challenging myself with math and architecture problem solving. I also enjoy designing and creating ceramic art. I have sickle cell disease.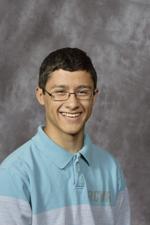 Hi. My name is Damon. I am a junior at Health Sciences and Human Services High School in Seattle. I am a member of the National Honor Society, French Club, and Club of Uncommon Knowledge. I am also captain of the J.V. soccer team and was selected Most Inspiring Player of the Year. I like different kinds of music and dancing. I am not a very good dancer but I try. I love animals, and I enjoy being outdoors. For fun, I hang out with my friends, go jogging, and play soccer. My long-term goal is to become a science teacher.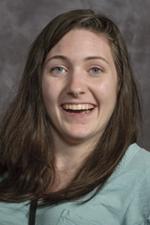 Hi. My name is Marlise and I am a junior at Kamiak High School in Mukilteo. I enjoy literature, drama, and learning science trivia. I am currently writing a play that I hope will be published some day! I have Friedreich's ataxia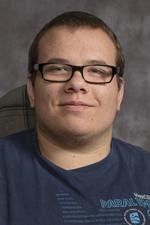 Hi. My name is Garrett. I will be a junior at Ferndale High School, which is the same high school that football player Jake Locker attended. I like studying Spanish, world issues, and mathematics problem solving. I enjoy music, video games, movies and hanging out with friends. Bi-skiing and playing power wheelchair soccer are also some things I like to do. I hope to attend the University of Washington to study business and economics.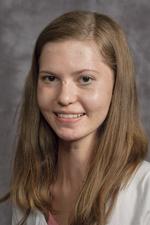 Hi! My name is Angela, and I live in Bothell. I am a junior at Holy Names Academy (HNA), an all girls Catholic high school in Seattle. I am a member of the National Honor Society and the Peace and Justice committee, received the Student Life award, was elected campus ministry and community representative for the coming school year, am the officer of Cards for Kids Club, and am a student ambassador. In the future, I will attend college and would like to major in pediatric medicine. Between my busy school life and lots of homework, I enjoy photography, hanging out with friends, cooking new recipes, watching movies, reading, and taking my dog for walks on Alki Beach.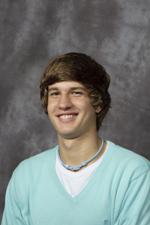 My name is Maximo, and I am a senior at Vashon High School. I enjoy art, writing, and music. I play the drums, and I compete in tennis, wrestling, and golf. I have dyslexia, so it is hard for me to read and spell. In the future, I would like to live in California and earn a business degree.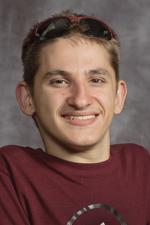 Hi. My name is Benjy. I will be a senior at Mead High School in Spokane. I'm a manager for my high school's basketball team. My favorite things to do are listen to music and watch sports. I was on a wheelchair sports team for six years but had to stop because of back surgeries. My long-term goals are to go to college and become an air traffic controller.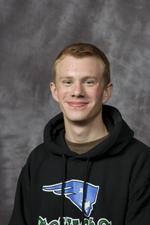 Hi. My name is Eric. I will be a senior at Liberty High School in Renton. I enjoy math and science, and I am a member of the National Honor Society. I hope to earn a master's degree in engineering from the University of Washington. I enjoy playing golf. I have Crohn's disease.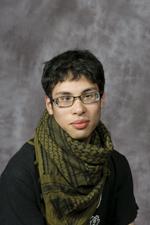 Hi. My name is Nicco. I live in Seattle and will be a junior at Chief Sealth International High School. My academic interests are history and scientific fields with a special interest in physics. I am a proud member of my high school's marching and concert bands. I play clarinet and baritone sax for marching band, and bass clarinet for concert band. I am involved in many activities, including training dogs in service work; protection; and finding drugs, explosives, and people. I'm also on staff at an outdoor education and survival organization.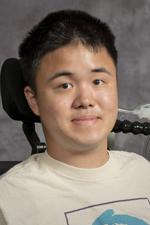 Hi. My name is Tatsuro. I have Duchenne muscular dystrophy, live in Snohomish, and will be a junior at Glacier Peak High School. One thing I really enjoy studying and reading about is the creation versus evolution debate. I am a Christian and my faith is the driving force of my life. I also enjoy art and English classes. I would like to continue learning about these subjects in college and hope to become an artist and a writer. I love animals and have a snake, bearded dragon, and two cats.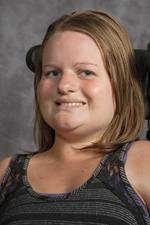 Hi. My name is Niki. I am looking forward to a great year as a senior at Jackson High School in Mill Creek. Some of my favorite subjects are science and biology, and I plan to pursue these subjects in college by studying medicine. I enjoy many types of music and go to concerts with my friends. I have amyoplasia arthrogryposis.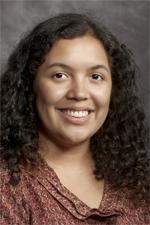 Hi. My name is Cristina. I am a senior at Olympia High School. I have a skin condition, but I have not let it become an obstacle in my life. I love traveling, playing in my high school's orchestra, and doing community work for minority populations. In the future, I will go to law school and become an international human rights lawyer.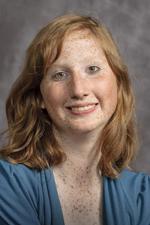 Hi. My name is Krysta. I am a junior at Oroville High School. Science and math are my favorite subjects in school. I enjoy participating in physical science classes and doing lab work. My goal is to study biology or zoology in college and become a zookeeper. I am deaf, and for my senior project I started an ASL (American Sign Language) club at school for people to learn ASL and Deaf culture. I am the only deaf student so it is fun to teach others. I am also a cheerleader, and I have a lot of school spirit. I love to encourage people to do a great job in their sport and have fun. I just started playing tennis, and I love how challenging and fun it is to play.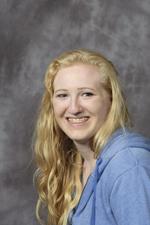 Hi. My name is Jenica. I am a senior at Monroe High School. I am excited about marketing and American literature. I hope to attend the University of Washington and become a researcher. I have a visual impairment, and I love getting to meet new people!