Phase I Scholars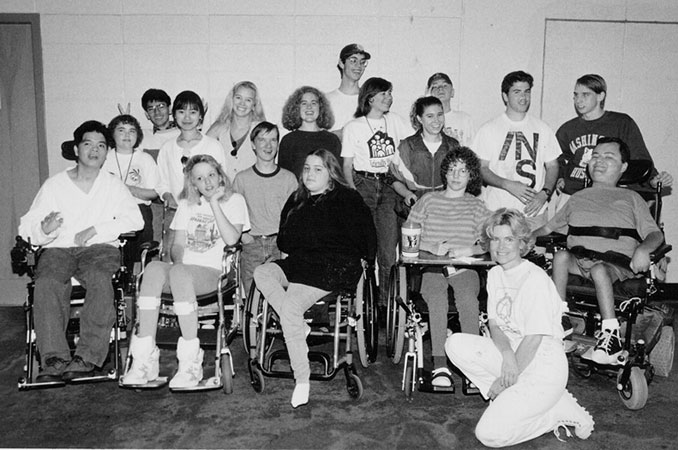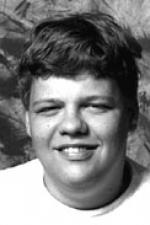 My name is Anthony. I'm from Grand Forks, ND. I will be in the eleventh grade in the fall. I also work for a little computer factory where we customize computer systems for peoples' homes. I use a left-handed keyboard guard to use my computer and have a Liberator for my "voice." I have Cerebral Palsy. The main reason why I'm in DO-IT is to help start my primary goal in life -- getting a career in computers.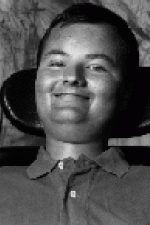 My name is Ben. I would like to write about how the DO-IT Program has changed my view on life. For years I haven't been able to walk or lift my arms. So I let my fingers shine and played video games. But whenever the word computer came into conversation I couldn't relate because I couldn't hold my arms up to type. One of the worst feelings I had was when I watched someone else's enjoyment using a computer, because I couldn't. But with the DO-IT Program, the only thing we have on our minds is, "What can we not do?" We are all going to succeed, are all smart enough, and now that we have the power of a computer, the gold that was always just out of reach can now be grasped.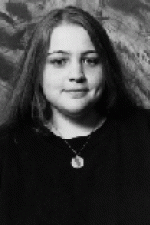 My name is Jenny. My disability is not specifically diagnosed yet. No one really knows exactly what I have. They call it Peripheral Neuropathy. It affects my arms and legs. I am in a wheelchair. My goals are to become an ecologist or something of that sort. I am hoping the DO-IT Program will help me reach this goal. The Internet allows me to access files on different issues concerning the earth from all over the world. With the net I can also talk to people all over the world and get a first hand account of the happenings.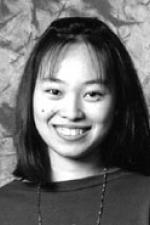 My name is Maria. I'll be a senior this school year in Vancouver, WA. I have post-polio in my right leg and use a brace for mobility support. My mom and I moved here from the Philippines almost five years ago. Some of my hobbies include camping, swimming, and writing friends back home. I am interested in the medical field. I want to go to college. Ten years from now I hope I have my own family, am truly content, helping people, and my mom is still around to help me spend my money shopping! Having a computer around could help me to cut my research time in half, especially this school year with my four science classes.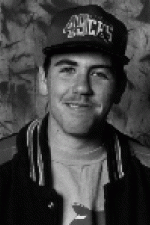 Hi, my name is Daniel. I will be in the eleventh grade this year in Olympia, WA. I have a specific learning disability. I am interested in scuba diving, and am certified as an open water diver. I am also an Eagle Scout in the Boy Scouts of America. I like to hike and camp in the out- doors. I am on my school's track and cross country team. I want to become a forest ranger or an oceanographer. I want to go to college to major in forestry and minor in law enforcement. My computer helps me with my spelling, writing, and research for school projects. Having access to the Internet helps me go more in-depth with my school projects and work with my mentor.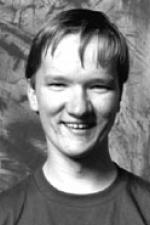 My name is Travis. I am a high school senior in Monteview, ID. Like Rodney, I am a confessed computer addict. I enjoy programming and I hope to be a professional programmer or software engineer. Right now I am writing programs in the C++ Language on the PC. My disability is that I have achondroplasia, shortness of the limbs. I also have some urinary problems. I have to wear braces on my feet. But, what's a disability? All I know is that I like computers and my car, a Cavalier Z-24 (black).
My name is Takuya. I will attend high school as a senior beginning September, 1994. I live in Kirkland, WA. I am looking forward to attending the University of Washington. My major and career might be computer science or medical care. My interests are trigonometry, physics, biology, chemistry, laboratory work, and the theory of math. My hobbies are collecting stamps and playing tennis. The nature of my disabilities are health impairment, congenital scoliosis, and nervous system dysmorphia. The value of computer use, as a disabled student, is grammar and spell checking.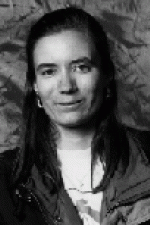 My name is Sherri. I am 17 years old. I live in the small town of Rogue River, OR. It is located in southwestern Oregon. I am going to be a senior in high school. This year I am going to study health, global studies, analysis, physics, psychology, and sociology. I also have interests in chemistry, genetics, biology, and most other fields of science and computers. I am legally blind and use special software to enlarge characters on my computer screen.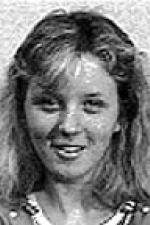 My name is Shawnna. I live with my dad, Gary Lane, in the Tri-cities area of Washington. I have four sisters and two brothers. I go to Kennewick High School and I really enjoy it. I use large print and Sticky Keys on my computer. I am 16 years old and have Muscular Dystrophy.
My name is Nguyen and I am 18 years old. I am a sophomore in high school. In 1992 I suffered a gunshot wound to the right hemisphere of my head which paralyzed the left side of my body. I use a one-handed keyboard. DO-IT has given me a lot besides a Powerbook, printer, and modem. I'm very confident about a college career because of all the beneficial resources presented during the two weeks. The people have been very resourceful and helpful. I am fortunate to be part of such a program.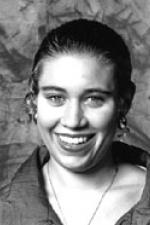 My name is Sarah. I will be a Junior in high school in Vancouver, WA. Next year I will be enrolled in an alternative education program at Bay called Eagle's Wing. We learn by completing special research projects rather than attending class all day. I have a learning disability called Dyslexia. This affects my reading and math. I definitely plan on attending college. The University of Washington is my first choice because it is a big school and I really like Seattle. I am interested in the law, government, and working with underprivileged people. I hope that the DO-IT Program will help me learn how to use the computer so I can read more effectively.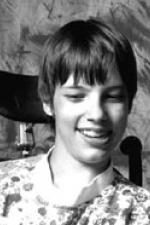 My name is Carolyn. I live in Lake Forest Park, WA. I'll be a Junior in high school. My family includes my mom and dad, Kim and Bob, my younger brothers, John and Cameron, and my cousin, Scott. We also have a black poodle named Kristen. I was born with Cerebral Palsy. In addition to that, I have a neurological condition, similar to Multiple Sclerosis, which has not yet been diagnosed. It causes me to have low vision. Some day I would like to be a biology or chemistry teacher. I also have an interest in genetics and medicine. My other hobbies include reading and writing poetry and short stories.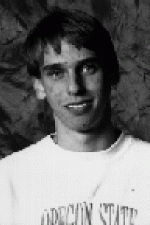 My name is Kris and I live in Ashland, OR...yes, that famous Shakespeare town. I enjoy computers, programming, science and, well, you name it I probably like it. I enjoy classical music (Mozart is the best!) and I also enjoy gymnastics. I am a coach, and I used to compete in Junior Olympics. I now mostly spend my time running my business. I own and operate a computer store in Ashland. It is fun, but it takes a lot of time. If you are curious as to my disability, I am visually impaired, but it doesn't bother me at all.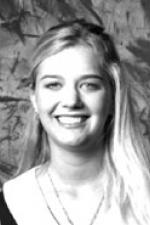 My name is Megan and I live in Caldwell, ID. My interests include biology, medicine, and algebra. On the non-academic side I enjoy piano, voice, and relaxing. I attend Treasure Valley College just outside my hometown. I receive dual credits for high school and college. It has been a great alternative to high school. I hope to pursue a career in medicine, preferably in pediatric cardiology. Now I am a biology major. My disability is chronic Lyme Disease. It affects my immune system and energy level along with other more minor symptoms. I am much healthier now due to a diagnosis and treatment. That is, basically, me.