In Memory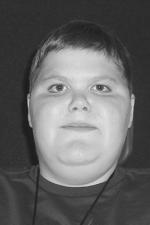 Patrick Baldwin passed away this spring. We will always remember how Patrick refused to let Duchene muscular dystrophy interfere with living a full and productive life.
When we first met Patrick, he was attending Eisenhower Senior High School where he received several academic awards and was a member of the National Honor Society. Patrick graduated magna cum laude in spring 2009 from Central Washington University with a Bachelor of Science degree in information technology (IT) and administrative management. After finishing an IT internship last summer, he had begun working independently as a web designer. He developed the website, From Where I'm Seated: A Lame Blog from a Christian Perspective, where he shared his personal spiritual journey with others.
His faithful service dog, a black Labrador named Asheni, will also dearly miss Patrick.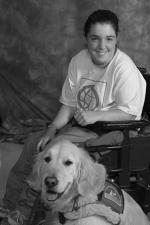 Maryann Matsuka passed away this summer. Maryann had a fabulous attitude, a wonderful smile, and a great laugh. Although able to speak (and she typically had a lot to say), it was a challenge for strangers to understand her. Since she was determined to be independent, Maryann advocated for herself and obtained a speech device, which she chose to use when necessary.
Maryann graduated from Shoreline Community College and was accepted into the University of Washington, Seattle, where she planned to begin classes in the fall. Maryann was interested in studying social work and law, especially disability law. She was involved with the Arc of Snohomish County and Disability Rights Washington.
Maryann was also an athlete who competed in the Special Olympics in volleyball, bowling, basketball, track-and-field, and swimming.