DO-IT Staff Mentors
Mentors encourage DO-IT Scholars, Ambassadors, and Pals as they pursue academic programs and careers. Some Mentors are still in college; others are pursuing careers in science, engineering, mathematics, and technology. Most have disabilities themselves. They share valuable experiences, insights, and resources with younger participants.

Sheryl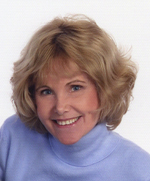 My name is Sheryl Burgstahler and I am the Director of DO-IT. I have a husband, Dave, and a son, Travis, who are both dedicated DO-IT volunteers (especially Travis, who considers himself a "Phase XII Scholar"). I have a master's degree in mathematics, with a strength in computer science and a Ph.D. in higher education. I am an Assistant Director within Computing & Communications and an Affiliate Associate Professor at the University of Washington. My personal and professional experiences with young people and adults with disabilities have taught me that low expectations and negative attitudes of others are the greatest barrier to success for people with disabilities and that facing the challenges imposed by a disability can be an isolating experience. DO-IT Mentors and peers support each other on the road to success. sherylb@u.washington.edu

Dan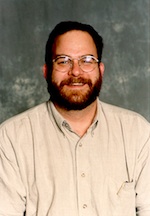 I'm Dan Comden. When not serving as a technical nerd for DO-IT, I manage the Access Technology Lab at the University of Washington. At the ATL we work directly with students, faculty and staff with disabilities who need to access computing resources. I have a wife, who is a pediatric intensive care nurse, and two sons. Apart from work and family, my spare time is spent working on cars and listening to music, usually at the same time. danc@u.washington.edu

Marvin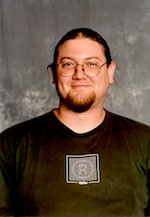 My name is Marvin Crippen. I help with technical support, work on the DO-IT World Wide Web home page, and support the UW Adaptive Technology Lab. mcrip@u.washington.edu

Doug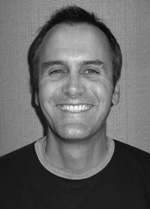 My name is Doug Hayman. I'm the technology specialist for the DO-IT Scholars, Pals, and Campers in Washington state. When not at work, I play guitar, hike, and hang out with friends. dhayman@u.washington.edu

Lyla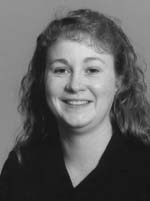 My name is Lyla Crawford. I am a Counselor/Coordinator for DO-IT. I help students transition from two-year to four-year colleges with DO-IT 2-4. I work in the Spokane office supporting DO-IT efforts in Eastern Washington. I have a master's degree in Developmental Psychology. I have a husband, Shawn, and a son, Joshua. lylac@u.washington.edu

Mamoru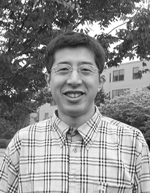 My name is Mamoru Iwabuchi. I am a visiting scholar from Japan working in the DO-IT program. I teach computing and assistive technology at Hiroshima University. Before working at Hiroshima University, I was in Scotland for three years and developed symbol-based multilingual communication software. I have been dreaming of working for DO-IT since I met Sheryl in Japan three years ago. I have a wife, Yoko, and a son, Hikaru.

Sara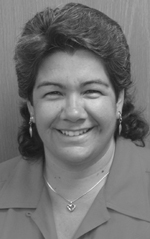 My name is Sara Lopez, and I am the Program Manager for DO-IT. I attended Pacific Lutheran University in Tacoma, Washington and studied Education - specifically Special Education and Physical Education. Last year I completed my master's degree in Education at the University of Washington. This summer marks my fifth DO-IT Summer Study, my busiest but most rewarding time of the year! Outside of work my time revolves around boats and water. I rowed competitively in college and now coach a competitive team. My favorite vacations involve going to the San Juan Islands or Lake Powell in the Southwest where we keep busy boating, waterskiing, kayaking, and fishing. lopezsl@u.washington.edu

Scott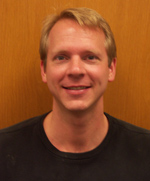 I'm Scott Bellman. I work as a Program coordinator and Counselor for DO-IT. I help students find challenging internships and jobs throughout the year. My career path has been in psychology. I completed an MA degree in 1996. I am currently a licensed mental health counselor in Washington state. My discipline is cognitive behavioral psychology. I enjoy my work at DO-IT, which includes career counseling, writing, planning events, coordinating projects, supervising interns, mentoring, and of course Summer Study! My interests include performance art, camping and hiking, carpentry, and travel. I have been to many wonderful places including Peru, Thailand, India, Jamaica, Holland, Mexico, and the Cayman Islands. swb3@u.washington.edu
Tracy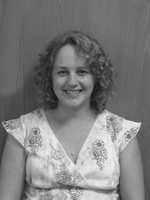 Hi. My name is Tracy Jirikowic. I started working for DO-IT in 2000 as a Counselor/Coordinator. I grew up in Wisconsin along the shores of Lake Michigan. I graduated from the University of Wisconsin-Madison with a degree in Occupational Therapy. This year, I completed my doctorate in Special Education from the College of Education at the University of Washington. In my spare time I enjoy the outdoors, photography, traveling anywhere I can, and reading fiction. I live in Seattle with my husband, Michel. tracyj@u.washington.edu

Lisa
Hi. My name is Lisa Stewart and I am a Counselor/Coordinator for the DO-IT program. I moved to Seattle several years ago from the Midwest where I grew up. I went to college at the University of Wisconsin-Stevens Point where I got my degree in Psychology. I have spent the past fourteen years working in the human service field, and it has been, and continues to be, an honor and a privilege to meet and learn from all the amazing youth and young adults that I have been lucky enough to cross paths with along the way. I always enjoy a good conversation, going to see live music, traveling, and spending quality time with friends and family. lstew2@u.washington.edu

Val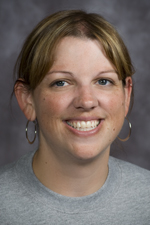 My name is Val Sundby. I've worked for DO-IT for the last few years on a variety of projects. I graduated from the University of Washington in 2002 with a degree in Cell and Molecular Biology. Outside of work, I enjoy horseback riding and spending time with family, friends, and my dog, Cairo. vsundby@u.washington.edu

Tami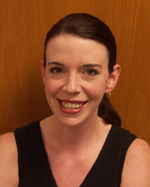 Hi! My name is Tami Tidwell. I work as Program Coordinator/Counselor for DO-IT. My main role is to help students find and employers create quality work-based learning experiences. I am looking forward to working with the Scholars during Summer Study. I was born and raised in Cowtown (aka Ft. Worth, Texas). I have my B.S. in Psychology from Texas Christian University. Outside of work, I enjoy hanging out with friends taking in live music, shopping, reading, gardening, spending time with family and generally relaxing. tamitha@u.washington.edu

Terry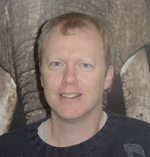 My name is Terry Thompson. I am a Technology Specialist for DO-IT. Prior to my work with DO-IT, I served as Coordinator of Assistive and Information Technology at North Carolina State University; and as Coordinator of the Computer Learning Center at Independence, Inc., the independent living center in Lawrence, Kansas. When I am not working, you can usually find me hiking in the mountains, playing my guitar, or spending quality time with my family. tft@u.washington.edu

Debra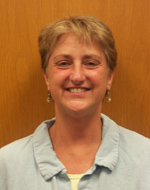 My name is Debra Zawada. I started working at DO-IT in January 2004 so this year I participated in my first Summer Study. My background is as a high school teacher and transition counselor. Outside of work, when not spending time with friends and family, I love to garden, create things and take my dog, Lena for walks. dzawada@u.washington.edu