DO-IT Ambassadors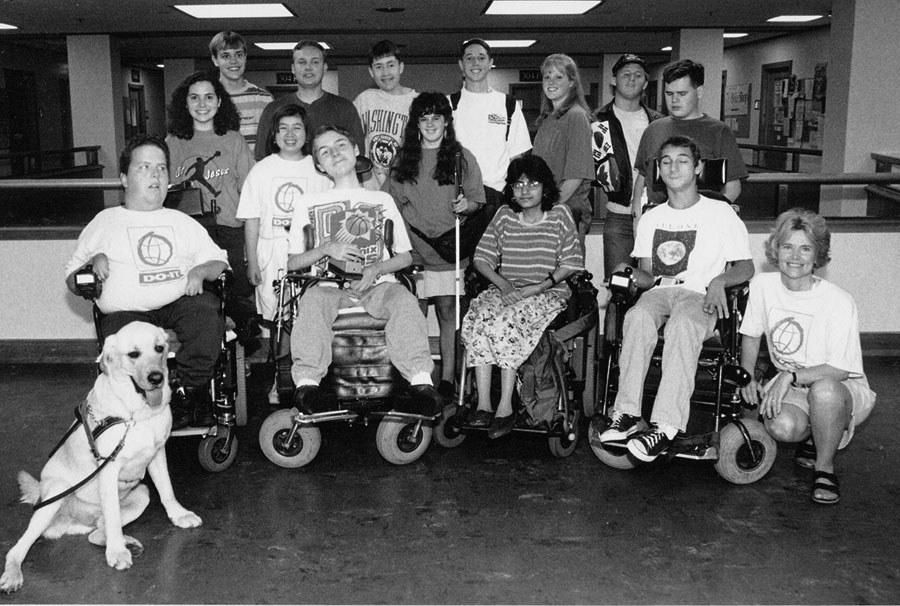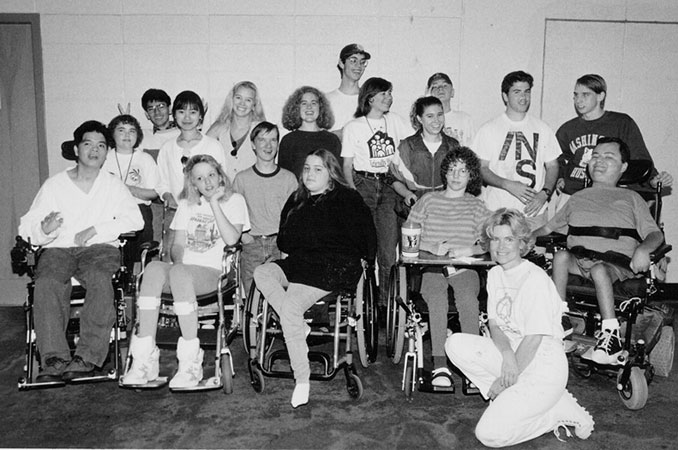 DO-IT Ambassadors are pursuing post-secondary studies and careers. They share their experiences with the younger DO-IT Scholars and Pals, encouraging them to pursue their goals in attending college and pursing studies and careers in science, engineering, mathematics, and technology.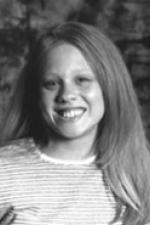 Hello! My name is Rachel. I just completed my second year at Columbia Basin College in Washington. I am studying to become a Speech Therapist. My disability occurred in 1989, when I was 12. I had an AVM on the left side of my brain which caused me to hemorrhage and, therefore, had a stroke which paralyzed the right half of my body. I now have a limp and my right hand does not work very well. I am interested in the life sciences and anything that has to do with people. I enjoy horseback riding, writing, hanging out with friends, dancing, playing on the computer, and just having a good time! I've worked at Battelle Labs for four summers and was an Intern in the DO-IT Summer Study program in 1995. Being in DO-IT has helped me in school and definitely at work!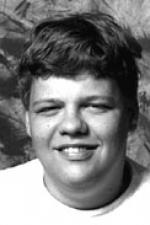 I'm Anthony from Grand Forks, North Dakota. I attend the University of North Dakota and currently thinking of majoring in computer science. I was a DO-IT Intern at Camp Courage in 1995. My long-term goal is to become a developer of special technology like speaking devices. I have been helped by technology, and I want to help other people like me use technology. I thank DO-IT for pointing me towards this career.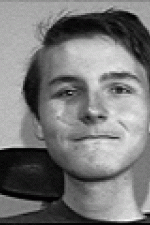 My name is Mark. I attend Big Bend Community College in Washington state. I have Muscular Dystrophy and use a wheelchair. I can access the computer and the Internet using my head. My interests are astronomy, art, and writing. I helped with the DO-IT Summer Study program two summers ago as an intern. I really enjoy DO-IT!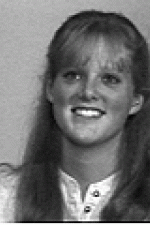 My name is Katie and I live in Washington state. I have a hearing impairment. I am about to start my junior year at Washington State University. I live in a dorm. I love college life and am involved in a group interested in sign language.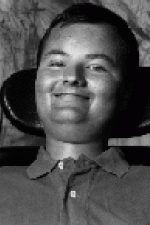 I'm Ben and I live in Washington state. I have Muscular Dystrophy. I will be a sophomore at the University of Washington in the fall. DO-IT has taught me to meet people over the Internet. Through my DO-IT contacts I worked in a paid internship at Pacific Northwest Labs for several summers. Without DO-IT, I'd still probably be watching other people have success, but now they're watching me. Look out world, because Ben is coming and he's going to just DO-IT!!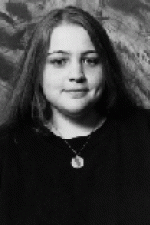 My name is Jenny. This year I moved to California. I organized and developed a nonprofit support group for teens with disabilities here in California. I've also been volunteering at local organizations for the blind. I plan to go back to college in January! My "disability" is an undiagnosed severe neuropathy.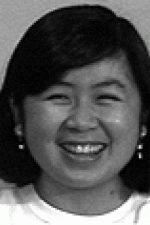 Hi, I am Nhi from Washington state. I'm attending South Seattle Community College in Seattle. My plans are to get a bachelor's degree in computer science when I transfer. I have Multiple Sclerosis (MS). My vision is limited as a result of MS. I use large print and voice output programs on my computer. I am glad to be a participant of DO-IT. It has provided me with great experiences.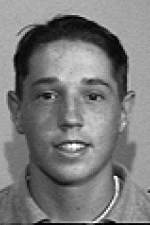 Hi, my name is Ryan and I'm 20 years old. I'm attending Bellevue Community College and will be done with my two year degree in March of '98. After that I'm going to Las Vagas for my twenty-first birthday to celebrate, then I'm heading to Australia for a month and a half. I work at Nordstrom's in the boys department. My disabilities are ADHD and learning disability in English. My hobbies involve the outdoors. I love snowboarding and I have been to the Alps in Switzerland and I can say this with confidence, "Utah rules!" DO-IT has enabled me make a lot of great friends.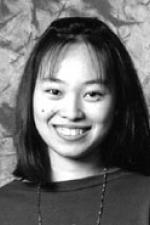 Hi! My name is Maria and I'm from Vancouver, Washington. My disability of post-polio requires me to wear a leg brace to make walking easier. This autumn, I will be a junior at the University of Washington. My major is speech and hearing science. I have a job that I enjoy at UW's Speech and Hearing Clinic. I interact with clinicians, faculty, and of course, the clients. Having a computer helps me alot, especially with arranging my classes, my rides with Dial-A- Ride, finding jobs, communicating with professors, doing my homework, and much more!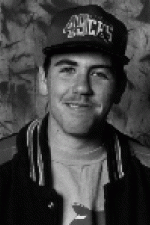 Hi, I'm Daniel. I live in Washington and I am 19 years old. I have a learning disablity. I have trouble with word comperhension and spelling. I am going to Pierce Community College. I am studying to become a marine biologist or a oceanographer. My hobbies include alpine skiing, rock climbing, scuba diving, and other sports.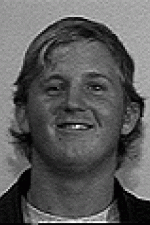 My name is Lloyd. I am now living in Missouri. I am 21 years old and have a severe hearing impairment. I worked in the UW Adaptive Technology Lab and was an Intern in Summer Study '96. I plan to go back to school this fall and attend Southwest Missouri State University. I'm thinking of pursuing the biomedical field involving technology. Despite my hearing loss I am musically talented. I can play trombone and baritone. I am interested in electronics, math, music, karate, and computers. I look forward to meeting new DO-IT Scholars.
My name is Randy. I am in my senior year at The Evergreen State College in Washington state, where I am working towards a major in computer science. I was an Intern in Summer Study '95. I am currently doing a co-op with Weyerhauser. I am blind, with two glass eyes, and use a guide dog (Mogul) for mobility. I use a computer with a speech synthesizer card and screen reading software to access the Internet, do homework, and take notes for classes. My hobbies include basketball, hockey, computers (of course), reading, taking long walks, and generally socializing.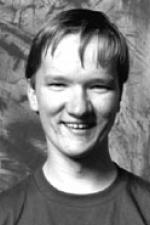 Hi, my name is Travis. I am from Idaho. I finished my freshman year at Utah State over a year ago, majoring in computer science. I lived in an on-campus apartment and enjoyed campus life. Computers and computer programming are what I enjoy most. I also like hanging out with my friends, reading, listening to music, and driving my car. My disabilities include shortness (only 4' 7"), orthopedic problems in my legs, and kidney and associated problems. Being disabled has affected my view of the world‹and in most cases has improved my views and attitudes. Being in DO-IT has made me realize that I am not alone in being disabled, but also has made me aware of all of the various disabilities out there. I'm in the second year of a two-year mission with my church so I will be off the Internet for a while.
My name is Takuya. I live in Washington state and will be a junior this fall at the University of Washington. My disabilities are health impairment, nervous system dysmorphia, and congenital scoliosis. My interests are physics, biology, theory of math, trigonometry, calculus, and computers. My hobbies are collecting stamps and reading books. The Internet helps me find information and the ability to talk to people. I have a job at the University of Washington Adaptive Technology Lab.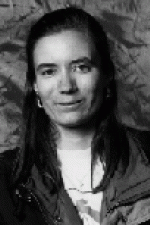 My name is Sherri. I am visually impaired student at Southern Oregon University in Ashland, Oregon. I hope to graduate with a major in psychology and a minor in criminology. One of my favorite times in college was when last year four other people and myself talked about our disabilities to an audience of college students. I am interested in psychology, math, genetics, Spanish, and the Internet. For fun I like to swim, play basketball, watch movies, listen to music and more. I was an Intern in Summer Study '96.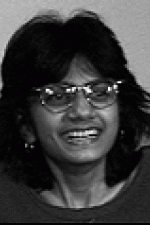 My name is Nadira. I will transfer this fall to the University of Washington to get my bachelor's degree in psychology. Some of my hobbies are music, Internet, poetry, and laughing. My disability is mobility impairment. I use a wheelchair to get around all day, seven days a week. I believe that people¹s attitudes toward wheelchair users really need to change. We should not be treated differently from other people because we are not different. The only remedy for it is to be nice to each other. I have learned a lot by being in the DO-IT program. DO-IT is the best teacher that I have ever had. Finally, my motto in life is: Treat others the way you want to be treated.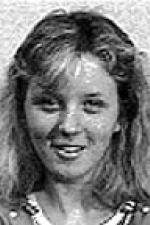 Hi all! My name is Shawnna. I am 18 years old and I plan to attend Columbia Basin Community College this fall. My illness is Muscular Dystrophy which attacks the muscles. But I get done what I need to. My hobbies include swimming, collecting baseball cards, watching TV, and working on my computer.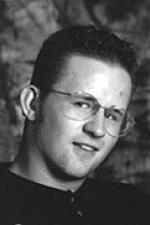 My name is Matt. My disability is deafness. I'm a manager for Pizza Hut but plan to continue my education next fall. Then I will transfer to Gallaudett University in Washington, D.C., for maybe four years of general education, and then transfer to Georgetown University for a Ph.D. in electronic engineering. I've been playing baseball for all my life and swimming the last three years in high school. You all can call me "lewy", my nickname.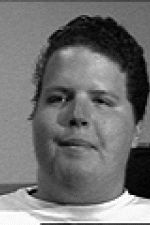 My name is Rodney. I live in Seattle. My interests include computer programming, reading, writing, and wasting time. My disability is Arthrogryposis Multiplex Congenita which means my muscles didn't grow to be fully capable, and my joints are frozen in the position they happened to be in when my biological mother caught the virus. I have received some computer programming training and have worked at the University of Washington Adaptive Technology Lab. I was a lab assistant in the 1995 DO-IT summer program at Camp Courage. I work as a telemarketer and have also worked on the Internet. I plan to return to college and study political science and journalism.
I am Nguyen and I work at Harborview Medical Center in Seattle. In 1992, I suffered a gunshot wound to the right hemisphere of my head which paralyzed the left side of my body. I use a one-handed keyboard. I have lived many places, but I like Washington the best.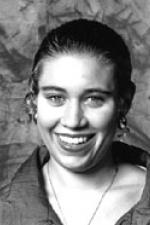 My name is Sarah. I will be a sophomore at the University of Nevada, Las Vegas this fall majoring in clinical lab science. My disability is a learning disability called dyslexia which affects my reading, math, and spelling. The DO-IT program has really helped me a lot with understanding my disability and other types of disabilities. It has made me open more doors for myself in believing I can DO-IT for life!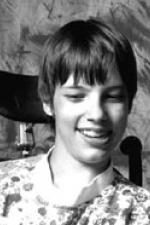 Hi! My name is Carolyn. I graduated from high school in Washington state this past spring. I will attend Shoreline Community College this fall. In the future, I would like to teach science. I also enjoy writing. I was born with Cerebral Palsy. I also have a neurological disorder that causes low vision.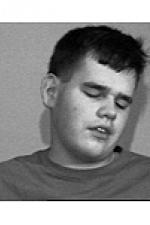 My name is Eric and I live in Oregon. I'm currently attending Mt. Hood Community College. I am without any vision and I use strictly hearing and touch. I use a PC with a speech synthesizer, scanner, Braille printer and, of course, a modem. My interests are in biology, communications, radio, and other electronics. I completed an internship with the Oregon Public Broadcasting System, where I had the opportunity to broadcast over the waves. I was also an Intern in Summer Study '95.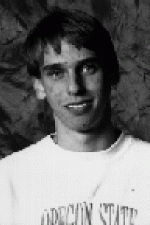 My name is Kris. I successfully finished my second year at Oregon State University in the Honors College. I'll be going back this fall still working on my microbiology/premed major. I also have worked as the Adaptive Technology Coordinator for OSU. When I'm not busy working on school work or in my office, I enjoy playing my trumpet and french horn, scuba diving, and skiing. I am visually impaired and use a large monitor to use my computer. I own a company (Nexus Computer Systems) that builds and sells custom computer systems, does consulting work, and writes custom software. I worked for DO-IT at Camp Courage in 1996 and 1997 and at the 1996 and 1997 Summer Studies.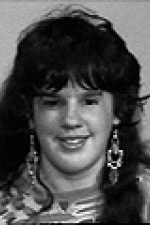 My name is Anna and I¹m beginning my fourth year at the University of Washington. My major is cellular and molecular biology, and I would like to go into genetic research. I am blind as a result of a cancer called retinoblastoma. Two summers ago I was paid to do research on retinoblastoma. I work in the UW Adaptive Technology Lab and I am active in helping in various DO-IT projects. My computer has been invaluable to me. It reads the screen to me. I could not write papers or do homework for classes without it. I use email a lot, which I enjoy, and I have used other Internet resources. I have a mom, a dad, and a brother. I also have a puppy named King Tutt (KT). I enjoy origami, reading, listening to Mariner games and music.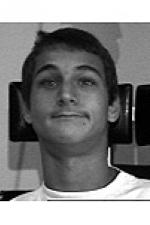 Hi! I am Hollis. I'm 20 years old and graduated from high school in 1995 and I'm currently attending Rogue Comunity College. I plan to transfer to study mechanical engineering. I'd like to design and build wheelchairs. I have Cerebral Palsy and I use a power wheelchair to get around town; I have strong batteries, so I don't run out of power miles from home. I'm outfitting it with a laptop computer with communication software. I enter model bridge building contests with my dad, and we do quite well. Several years ago I participated in Mock United Nations and Mock Political Convention. It was a lot of fun. I enjoy running around on the Internet.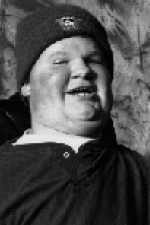 My name is Todd, and I live on Bainbridge Island. I work for a software company on the island. We specialize in the medical field. Some of our products include a continuous speech product, billing software, and a database system which stores records for Pathologists. My disability is quadriplegic. Hobbies include: speaking, talking, and the opposite sex :).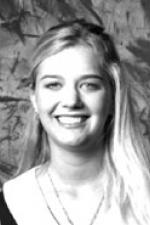 My name is Megan and my disability is chronic lyme disease. I am 19 years old. I am attending Pacific Lutheran University in Washington. My major is biology (premed). I also like piano and swimming. I have enjoyed being part of the DO-IT program; the best part is the people involved in running it and those who participate. One thing that DO-IT has done for me is to spark an interest in sign language; I am now certified to be a sign language interpreter.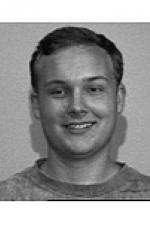 My name is Matthew. I'm 20 years old and live in Renton, Washington. I have Dyslexia which messes up the things I read and write. I attend the University of Puget Sound and am majoring in computer science and math. My favorite sport to play is soccer. DO-IT has been a very positive influence on my life, and I would not have accomplished many things without it. I helped with the 1996 and 1997 DO-IT Summer Studies.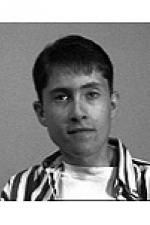 My name is Mitch. I currently have a job with USDA Tree Fruit Research Lab in Wenatchee, Washington. I will be attending Wenatchee Valley College next year, working part time at the lab during next school year, just as I did last summer and this school year. I plan to transfer to University of Washington. I would really, really, really, really, really, really, really (well you get the idea) like to get a job or even a volunteer position in Leroy Hood's biology department at the University of Washington as a lab technician.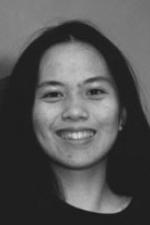 My name is Priscilla. I'm 19 years old and currently attend Bellevue Community College. I have Cerebral Palsy and it affects all of my limbs. The adaptive technologies that I use are a large print program and a voice activation program, Dragon Dictate, which types what I speak into a microphone headset. It took a lot of patience to train it to recognize my voice. DO-IT has given me several opportunities to demonstrate my computer system at conferences--one in Washington, DC! I was also an Intern in Summer Study '97. I love to surf the Internet, find library resources, and receive email from my friends.