'99 Ambassadors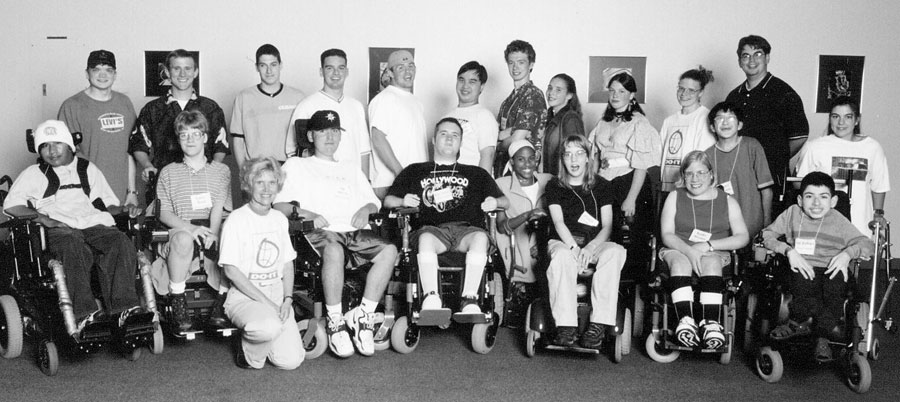 The following Ambassadors began participating in DO-IT in 1999. They continue to pursue college and career goals and encourage younger Scholars and Ambassadors.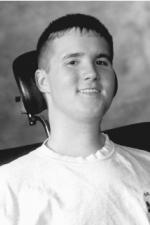 My name is Roy. My disability is Duchenne Muscular Dystrophy. I have completed two years at Grays Harbor College in Washington. This fall, I am transferring to Central Washington University. My field of study will be Artificial Intelligence. My interests include science, computers, engineering, and computer-aided drafting. I designed wheelchair ramps that were built at my high school and church. I am an Eagle Scout and a Horatio Alger National Scholar. This summer I interned at SafeHarbor Technology Corporation.
Hi. My name is Crystal. I live in Goldendale, Washington. My disability affects my speech and learning. I attend Northern Idaho Community College in Coeur d'Alene, where I am studying social work. I was an Intern in Summer Study '01.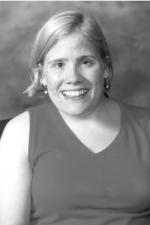 Hey! My name is Kathy. I attend Tacoma Community College, where I am majoring in accounting and minoring in public speaking. My career will hopefully involve accounting and some aspect of law. My hobbies are computer games such as Solitaire and Minesweeper.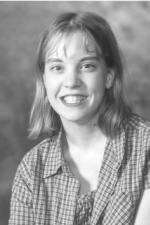 Hi, I'm Danielle, and I'm going to be a senior at Central Washington University in Ellensburg, Washington. My major is English and I want to be a young adult book author. It is something I am currently working on achieving as I am a creative writing minor too. My disabilities are a result of nerve damage to my brain stem when I was two and a half and can be characterized as Cerebral Palsy. Personally, I am thankful to DO-IT for deepening my interest in computers because they make communicating with others so much easier for me. I know the saying gets old, but my motto is, "Never give up." Everybody knows life is tough. The question is, what are you going to do about it?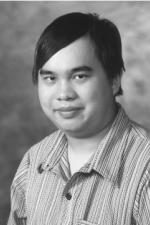 My name is David. I attend Seattle Central Community College. I enjoy math, navigating by map, controlling, refereeing, and keeping records of activities. I developed several versions of dominoes, along with a "Games of Chance" series, created by my associates, Barney and Courtney. DO-IT has taught me independent living skills and life-improving computer skills.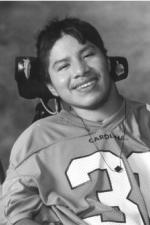 My name is Oscar. I attend Yakima Community College in Washington. I am interested in science and computers. My disability is Quadriplegia. I use a power wheelchair and have voice recognition software so I can use my computer.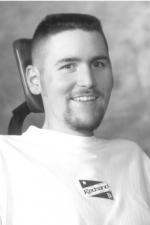 My name is J.W. I have Muscular Dystrophy. I finished my first year at Big Bend Community College in Moses Lake, Washington. After Big Bend, I hope to transfer to a four-year university and get a degree in criminal justice. My hobbies include using the computer and watching sports.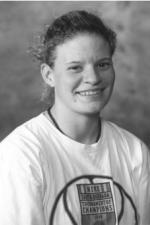 Hello! My name is Buffy and I have been deaf since birth. No one else in my family is deaf. Computers and math are my favorite subjects. This fall, I will be entering my senior year at Western Oregon University, majoring in physical education. My career interests include coaching, teaching, and administration. This summer I am trying out for the basketball team for the deaf Olympics 2005 in Melbourne, Australia! Wish me luck :) All of my life, I have been using interpreters. Without them, I wouldn't be here. I made life-long friends in DO-IT and gained a great deal. The computer was introduced to me and my life became much easier because now I can communicate electronically with others, quickly and easily. DO-IT helped me with planning for college life and a career. DO-IT folks, it's okay to fail, but it's not okay to give up. Go after your dreams!
Hi. My name is Pat. I earned a PC specialist A.A.S. degree from Spokane Falls Community College in Washington. I work at a video game store in Northtown Mall called Software, Etc. My hobbies are talking on the phone, playing football, and playing on computers. I was an Intern in Summer Study '01.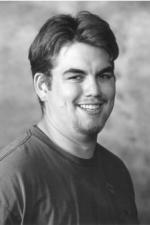 Hi. My name is Ryan. My hobbies are mountain biking, playing with my five Labrador Retrievers, and hanging out with friends. I'm part of the leadership groups for 4H Klassy K9s and the Indian Education Program at our school. I'm a member of Quinalt Nation and work part-time for Industrial Electric in the motor repair shop. I attend Eastern Washington University. My career goal is to become a science teacher. The three things I learned at DO-IT that helped me with my learning disability are organization, goal-setting, and self-advocacy. P.S.: Smile; it may only last a moment, but the memory will last a lifetime.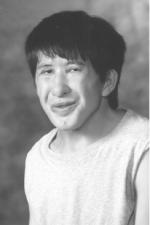 Hey bub! Wolverine here. I'm Zachary, and I'm from Vashon Island. I attend Seattle Central Community College, majoring in photo journalism. My goal is to get my A.A. degree, then transfer to a four-year college. Reading comic books is my favorite hobby. I love the X-Men, especially my favorites, Wolverine and Phoenix. I was an Intern in Summer Study '02.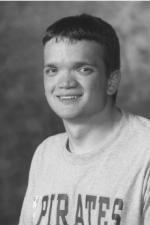 My name is Stuart. I attend Seattle Central Community College in Seattle, Washington. I plan to get my A.A. degree this winter and then transfer to a four-year college with a business major. My disability is Larsen Syndrome, which effects my mobility. My academic interests are computers, business, and science. I have had interest in computers since I moved to the U.S. Computers give me the ability to communicate, play games, and learn. I had an internship in the UW Adaptive Technology Lab this summer. I am hoping this will lead to a future career.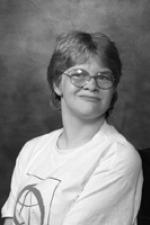 My name is Lacey. I live in Seattle, Washington. I have Cerebral Palsy and some specific learning disabilities. I attend Shoreline Community College and plan to transfer to the University of Washington. My friend Veronica and I started our own business making and selling soap. Our business name is Spinning Wheels & Co. We have sold our soap at the Fremont Market and other places. Besides earning money, our goal is to help the community interact with disabled people in business. My hobbies are riding horses, riding my bicycle, collecting rocks, and doing art. I was an Intern in Summer Study '01.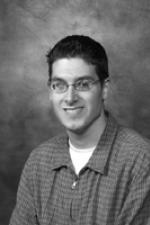 Hello. My name is Nate and I am visually impaired. I will be a sophomore at the University of Portland. I am a political science major, but I am considering history as a second major. After I complete my undergraduate degree, I plan to attend law school. I hope to one day be a public servant. I enjoyed my two years as a DO-IT Scholar and my experience as a DO-IT Intern in Summer Study 2001. DO-IT is an extraordinary program that I am proud to be a part of.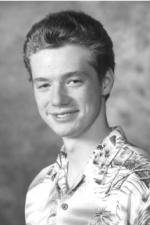 My name is Wolfgang. I study physics and writing at Skagit Valley College. I like to snowboard, bike, play hacky-sack, and READ! I have a learning disability. DO-IT has taught me to understand and respect people with other disabilities and has been amazingly encouraging about my plans in college! I was an Intern in Summer Study '01.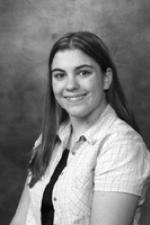 My name is Kelci, and I attend Eastern Washington University in Cheney, Washington, where I am pursuing a degree in elementary education. I was an Intern in Summer Study '01.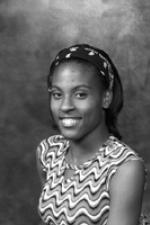 My name is Tynesha (Ty). I attend Seattle Central Community College where I am finishing my A.A. degree in Psychology and a certificate degree in Child and Family Studies. I plan to transfer to Antioch University in Seattle to get my B.A. degree in a double major in Child Psychology and Child Life so that I can become a certified as a Child Life Specialist and hopefully work at Children's Hospital in Seattle. My hobbies are reading, shopping, talking and hanging out with friends, and writing poetry. I was an Intern in Summer Study '01.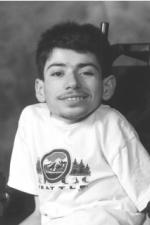 My name is Ali, and I am from Iraqi Kurdistan. I came with my family to the U.S. in 1997. I speak four languages: Kurdish, Arabic, Turkish, and English. I have a disability called Osteogenesis Imperfecta, which effects my bones. I am a sophomore at Edmonds Community College. I would like to transfer to the University of Washington to study computer engineering. I like math, science, and computers. I completed an internship at Boeing.