'99 Ambassadors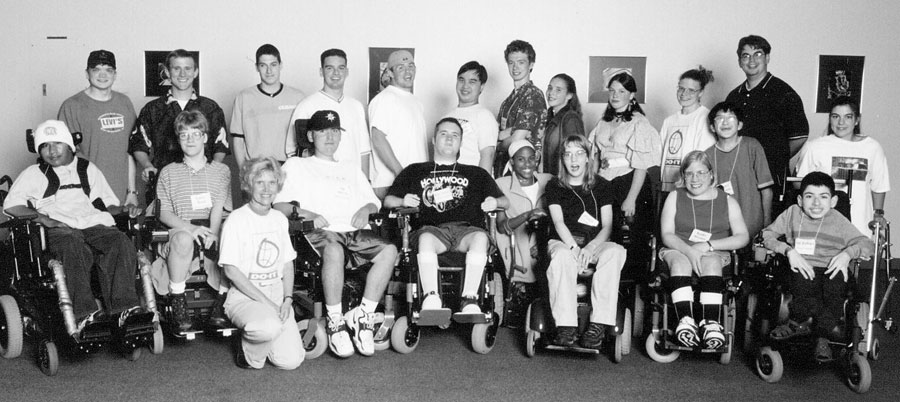 Phase III Scholars are completing their high school or college education. Throughout the year they communicate with other Scholars, Ambassadors, and Mentors, and participate in DO-IT activities. Some become Interns in DO-IT Summer Study and participate in other work experiences.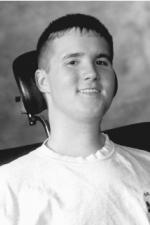 My name is Roy. I have completed my first of two years at Grays Harbor College in Washington. My disability is Duchenne Muscular Dystrophy. I am interested in science, computers, engineering, and computer-aided drafting. I designed wheelchair ramps that were built at my high school and church. I am an Eagle Scout and have been class president. I was a summer intern at SafeHarbor Technology Corporation. I enjoy Anime's and MUD's, but hate spam. DO-IT rocks!!!
Hi. My name is Crystal. I live in Goldendale, WA. My disability affects my speech and learning. I am going to Wenatchee Valley College in the fall to become a MLT (medical laboratory technician). I want to work with cancer patients some day. I hope DO-IT will help me make my dream come true. I was an Intern in Summer Study '01.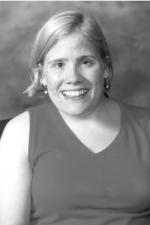 Hey! My name is Kathy. I graduated from Curtis High School this year. I am going to Central Washington University in the fall and plan to major in public relations. My hobbies are computer games such as solitaire and minesweeper. My career goal is to become a writer. In DO-IT, I especially liked the field trips I went on as a Scholar.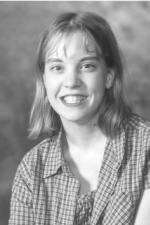 For those of you who don't know who I am, my name is Danielle. I attend Wenatchee Valley College in Wenatchee, WA. This summer is my fourth quarter there! It's exciting, especially when I have 15 credits online! That's 3 classes. I'm taking art appreciation, economics 101, and 20th century World Literature. More than anything, I want to be a fiction writer! My disability is kind of a long story. I had cancer when I was a baby, and after 19 months of chemo and radiation, the cancer was gone, but I got a really serious infection. Today, it just looks like I have Cerebral Palsy. I can walk with a walker, cane, or by myself (short distances when there isn't a lot of crowding), but I also have a manual wheelchair. For longer distances, (I tire easily) I have an electric scooter/wheelchair. I use the electric chair around campus and so far, I've had no major accidents, just minor! :~) I wear hearing aids in both ears, and I have a speech impairment. I also have scoliosis (abnormal curvature of the spine). I had surgery when I was in eighth grade and wore a brace from 4th grade to 9th grade, which is a long time. Despite the surgery, I'm not out of the woods yet. See, they just put a short metal rod against my spine, and now they want to go in and put a longer one in. I do not want them to do that because it'll go into my pelvis and make it difficult for me to walk. In fact, I won't be able to do anything except sit in a wheelchair all day for the rest of my life. It would hurt to move. If you pray for me, I'd appreciate it so much.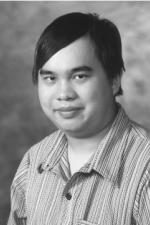 My name is David. I completed my first year at Seattle Central Community College. I have completed 32 credits so far. I enjoy mathematics, map navigating, as well as controlling, refereeing, and keeping records of certain activities. I developed several versions of dominoes, along with a "Games of Chance" series, created by my associates, Barney and Courtney. The DO-IT program has been helpful in terms of doing independent research, as well as using a computer for school assignments and projects, communication with others, and project archives.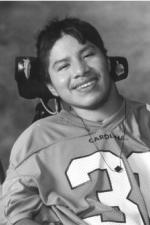 My name is Oscar. I am from Yakima, WA. I recently graduated from Eisenhower High School. I will be attending Yakima Community College in the fall. I am interested in science and computers. My disability is quadriplegia. I use a power wheelchair and have voice recognition software so I can use my computer.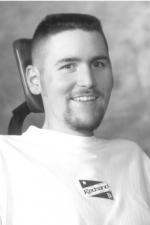 My name is J.W. I recently graduated from Moses Lake High School. I will be attending Big Bend Community College in Moses Lake. My hobbies are using the computer, watching sports, and playing video games. I am interested in a career in computer-aided design or video game programming.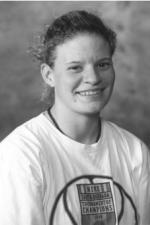 Hello. My name is Buffy. I attend Clark College and will be majoring in education and a computer field. My hobbies are reading, playing sports, sending e-mail, and participating in outdoor activities. My goal is to get a masters degree, go back to Portland, OR, and begin my career there. DO-IT folks, it's okay to fail, but it's not okay to give up. Go after your dreams!
Hi. My name is Pat. I live in Spokane, WA. I just completed my first year at Eastern Washington University. I will be transfering to Spokane Falls Community College in the fall, where I will major in computer science networking. My hobbies are talking on the phone and playing football. I was an Intern in Summer Study '01.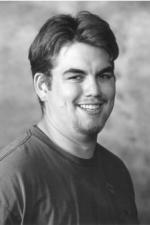 Hi. My name is Ryan. I just graduated from Aberdeen High School in Washington. I like my industrial engineering classes. My hobbies are mountain biking, playing with my five Labrador Retrievers, and hanging out with friends. I'm a lineman for football and do javelin, discus, and shot-put for track and field. I'm part of the leadership groups for 4H Klassy K9s and the Indian Education Program at our school. I'm a member of Quinalt Nation. I also work part-time for Industrial Electric in the motor repair shop. This fall I will attend Eastern Washington University. My career goal is to become a science teacher. The three things I learned at DO-IT that helped me at school with my learning disability are organization, goal-setting, and self-advocacy. P.S. smile, it may only last a moment, but the memory will last a lifetime.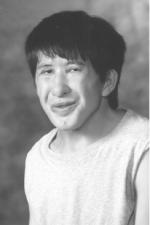 Hello. My name is Zachary. I'll be walking with the senior class of '02 at Vashon High School, then I will go to a community or tech school, and then maybe transfer to a 4-year college. I've got a very rare genetic syndrome named Freeman Sheldon-Syndrome. This syndrome is also known as the "Whistling Face Syndrome" and characteristically includes a small whistling mouth, a flat mask-like face, club feet, joint contractures usually involving the fingers and hands, and under-developed cartilage of the nose. I'm very interested in computer technology and comic books. I also enjoy watching a lot of television shows such as "Buffy," "Angel," "Dark Angel," "Making the Band," "Popstars," and "Once and Again." I love to surf the Net, check my AOL accounts, look for pictures of my favorite bands, and talk to my friends. I like to listen to pop-genre music. My favorite music artists include Mandy Moore, Jessica Simpson, 98 Degrees, BBMak, O-Town, Backstreet Boys, LFO, 'Nsync, and Eden's Crush.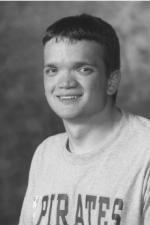 My name is Stuart. I attend Seattle Central Community College in Seattle, Washington. I am focusing my college education on business. My disability is Larsen Syndrome, a mobility impairment. My academic interests are computers, business, and science. In science, I like space exploration and discovering new things that help the world to progress. My hobby is collecting 1:18 scale cars. I also like professional sports. I like DO-IT because we all work together.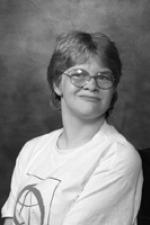 My name is Lacey. I live in Seattle, WA. I have Cerebral Palsy and some specific learning disabilities. I graduated in June from Nathan Hale High School. However, I still have some credits to finish in the fall. After that, I am planning on going to Shoreline Community College and then on to University of Washington. For my DO-IT and Junior/Senior project, my friend Veronica and I started our own business making and selling soap. Our business name is Spinning Wheels & Co. We have sold our soap at the Fremont Market and at other places. Besides earning money, our goal is to help the community interact with disabled people in business. My hobbies are to ride horses, ride my bicycle, collect rocks, and do art. I was an Intern in Summer Study '01.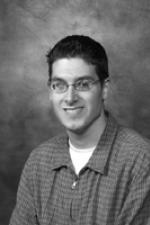 Hello. My name is Nate. I recently graduated from Kennedy High School and will be attending the University of Portland in the fall. I plan to major in political science, and I have aspirations to go on to law school. DO-IT has helped give me the self-advocacy skills I need in college and a career. I enjoy running and watching television. I have low vision in my right eye. I was an Intern in Summer Study '01.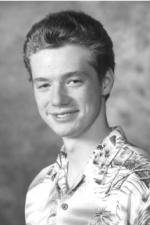 My name is Wolfgang. I'm going to be a sophomore at Skagit Valley College this fall, where I will study physics and writing. I like to snowboard, bike, play hacky-sack, and READ! I have a learning disability. The DO-IT program has taught me to understand and respect people with other disabilities and also has been amazingly encouraging about my future plans in college! I was an Intern in Summer Study '01.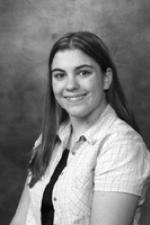 My name is Kelci, and I recently graduated from Lind High School. In the fall, I will be attending Eastern Washington University, where I plan to major in elementary education. My disability is Cerebral Palsy. I enjoy hanging out with friends and keeping stats for basketball. I was an Intern in Summer Study '01.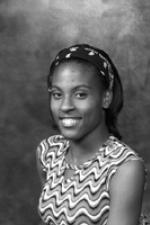 Hi. My name is Tynesha. I graduated from Ingraham High School on June 7th, 2000. I live in Seattle, WA. I attend Seattle Central Community College. I'm learning sign language. I hope to transfer to the University of Washington as a junior and get my masters in education. Thereafter, I might teach in Japan for a little while or get a job in signing. My hobbies are reading, shopping, talking and hanging out with friends. I also love to write poetry and hope to one day have my own collection of poems published. One of the greatest things I have come across in my life is DO-IT. The reason I say this is because you meet some of the best people you will ever meet in your life and they are always there to help, talk, or just listen. I was an Intern in Summer Study '01.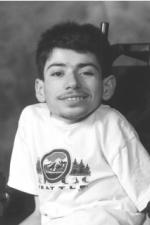 My name is Ali. I am from northern Iraq, and I am Kurd. I came to the U.S. in 1997, and I live in Washington state. When I was in my country, I didn't go to school. When I came to the U.S., I went directly to high school. I went from nothing to a high grade. I recently graduated from high school, and I will be attending Edmonds Community College in the fall. I plan to study computer science. I like math, science, and computers. I know four languages: Kurdish, Arabic, Turkish, and English. I have Osteogenesis Imperfecta, a mobility impairment. I am a quick learner. My hobbies are watching soccer games, working on computers, watching basketball, and reading books. I like DO-IT because it shows me college life and it tells me what I should do to get into a college that I like.