'98 Washington Ambassadors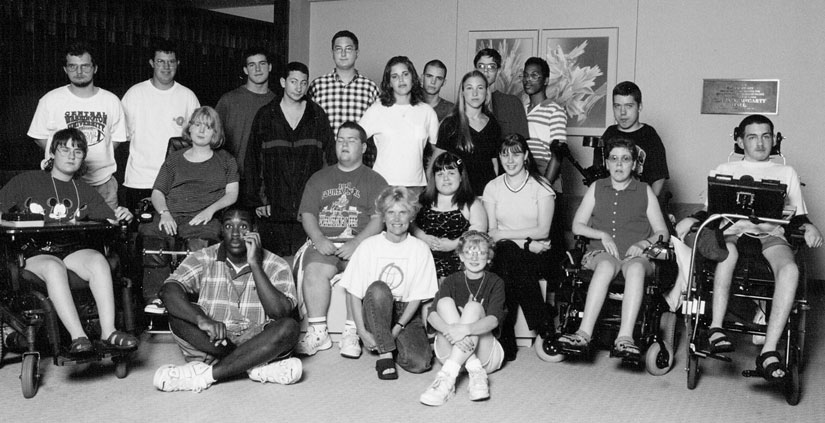 DO-IT Ambassadors are pursuing postsecondary studies and careers. They share their experiences with the younger DO-IT Scholars and Pals, encouraging them to pursue their goals in college and careers.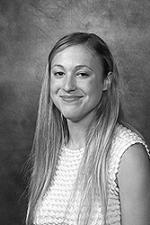 Hi! My name is Jessie. I am going to attend the University of Washington in the fall. I have Dyslexia and Attention Deficit Disorder (ADD). My Dyslexia slows my reading speed down and makes writing difficult. I am interested in foreign languages and medicine. I was on my school's cross-country and track team. Running helps me reduce stress. I enjoy ballet. I have been dancing my entire life and hope to pursue it in conjunction with my other endeavors in a collegiate setting. My philosophy is to not allow my disability to hold me down and, instead, focus on finding alternative methods, learning from it, and compensating in other areas. I use computers every day for school. I use Dragon Dictate software to expedite my writing. My spoken grammar is significantly better than my written. Last year I began to learn about digital video. I made two videos for school projects where I learned some editing skills. Thank you DO-IT for this opportunity in the program. I have gained and achieved so much in these past years. I am now more confident academically. I was an Intern in Summer Study '01.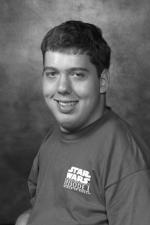 My name is Matt. I have graduated from Oroville High School in Washington. I liked doing high school Knowledge Bowl. My disability is a mobility impairment. I like all kinds of science and math. I love to dance, read books, and have long conversations. DO-IT is one of the best things that I've participated in because it has opened up many doors of opportunities for me. One of those opportunities was an internship at Summer Study 2001.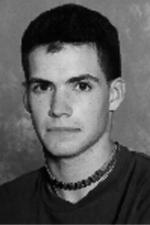 My name is Chris. I am from Redmond, WA. I have Attention Deficit Disorder (ADD), Dyslexsia, and Dysgraphia. I attend Muskingum College in Ohio. I enjoy chatting, hanging out with friends, playing pool, and cracking jokes.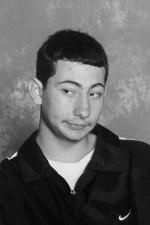 My name is Silas. I recently graduated from LaConnor High School in Washington state. I have a visual impairment. In my spare time, I enjoy playing video games. In the future I would like to program or design computer games.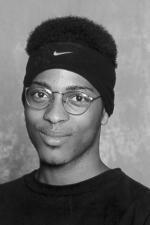 Hi. My name is Arnell. I graduated in June 2001 from South Kitsap High School in Washington. My disabilities are Attention Deficit Hyperactivity Disorder (ADHD) and a communication disorder. I enjoy math. In my spare time I like listening to Prince's music, teaching myself how to play the guitar, and doing stunts on my bike. This last year I worked at a sign shop, gaining experience with graphic arts, a career I might pursue in college. Currently I work at Walmart.
My name is Katrina. I graduated from the Secondary Academy for Success in Bothell, WA. I have finished three quarters at Cascadia Community College in Bothell, WA. My disability is a traumatic brain injury from a bike accident at the age of five. My interests include history, science, and especially geneology. I enjoy helping others through difficult times by sharing my experiences and being a positive example. I work for an organization called Think First, promoting the use of bike helmets. I am very involved nationally with the National Youth Conference for Youth with Disability and the President's Committee for the Employment of People with Disabilities. I was an Intern in Summer Study '00.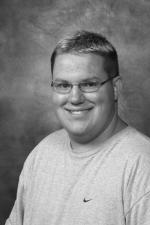 My name is Eddie. I attend Spokane Falls Community College in Washington. My hobbies include bowling and billiards. I am studying mechanical engineering.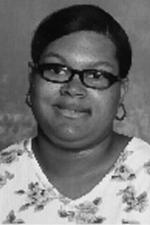 My name is Shavonne. I attend the University of New Orleans, where I plan to earn a degree in psychology. I have been diagnosed with glaucoma, an eye disorder. For fun I like writing poetry, reading books, and acting.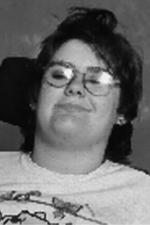 My name is Chanon. I live in Neenah, WI. I attend the University of Wisconsin-Whitewater, majoring in psychology, and with a possible minor in English. My disability is Cerebral Palsy. Some of my interests are writing short works and poems and performing modern and ballet dance. I received four different writing awards on short pieces that I have composed. Last year, I was given a dance scholarship to go to the Cleveland Ballet Dancing Wheels adult workshop held in Ohio. DO-IT is a wonderful program for students like myself, who have disabilities and are seriously considering higher education.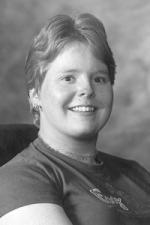 Hi all! My name is Marissa. I live in Des Moines, WA. I took a year off from Highline Community College, but I am looking to go back in the fall. At present time, I am job hunting, as well as enjoying the sunshine. My major is computer science. I love to hang-out, chat on-line, shop, listen to music, and write poetry. I want my career to involve computers and maybe on the side I'll write poetry books. I will continue to share my experiences with future Scholars in hopes that they will have as much fun as I had. I was an Intern in Summer Study '00.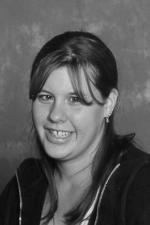 My name is Crystal, and I live in Portland, OR. I am visually impaired. I plan to attend a community college in the Portland area. I enjoy being around my friends in my free time, but I don't get much of that. I love football, movies, and music. I am studying juvenile justice at my summer job at the Juvenile Justice Center. Also, I will become a mother in January!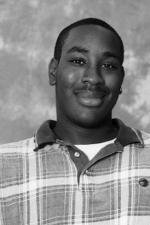 Hello. My name is Reginald and I have Attention Deficit Disorder (ADD). ADD makes it hard for me to pay attention and stay focused on whatever I am doing. I live in Albany, GA. I like to talk to girls, swim, play soccer, be in the band, and, most of all, make people laugh. There's nothing better than a well-placed joke. I attend Fort Valley State University, majoring in biology. This summer I am working as a lifeguard for Children's Friends Daycare.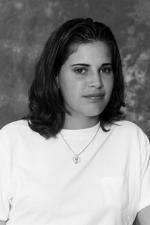 I live in Spokane, WA. I graduated from Rogers High School. I enjoy being with kids and playing sports such as volleyball and basketball. I am a full-time mother now and plan to go to college next year. My disability is Dyslexia.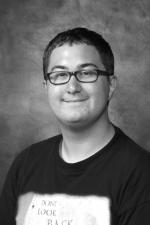 My name is Michael. I am entering my third year at the University of Alberta (Edmonton, Alberta, Canada) in science. My eventual plans are to become a pediatric psychiatrist. I have multiple learning disabilities and have Attention Deficit Hyperactivity Disorder. My interests include physics, mathematics, computers, multimedia and video production, disability issues and advocacy, behavioral sciences, debate, writing, drawing comic strips, dancing, singing, and having fun with friends. I am part of the initiative to bring DO-IT to Canada. My word to the wise is: Don't block your time, it is your inspiration; time is very precious, use it wisely, Godspeed. I was an Intern at Summer Study '00.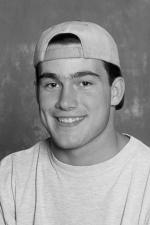 My name is Todd. I attend Edmonds Community College in Washington. I plan on studying music at school, and I play the bass in my band, Suvunit1. I live in Bothell, WA. My disability is Attention Deficit Disorder (ADD). My hobbies include playing video games and Magic the Gathering (card game).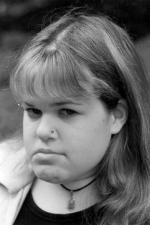 Hi to all! My name is Nichole. I attend The Evergreen State College in Washington. Last year I lived with six other people, but now I'm happy to say that I have my own apartment (YES!). My major is radio broadcasting, but I might now pursue acting as my theatre director advised. I don't know what will end up happening, but I hope for the best. I have been experiencing new and different ideas and challenges...piercings, protest rallies, discovering my feminist roots, and enjoying my disability. I have Scoliosis and Kyphosis with Metatrophic dwarfism and dysplasia. I also have Condrodistrophy, which is means there isn't any cartilage in my joints. I use an electric wheelchair as my main means of transportation, but I can still walk. I enjoy swimming, baseball, art, music, my education, theatre, creative writing, photography, public speaking, disc jockin', and languages. Keep in touch-e-mail me!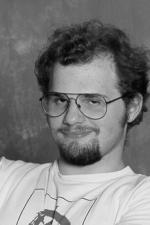 My name is Corey. I attend Seattle Central Community College in Washington. My main fields of study are computer science and chemistry. I enjoy carpentry, playing in my band, and spending time with my two dogs. My disabilities are Tourette's Syndrome, panic disorder, and Epilepsy. The Epilepsy causes me to lose consciousness and information stored in my head. Tourette's and anxiety problems have caused a number of social difficulties. The single most important benefit of my computer usage is that it allows my teachers to read my assignments. Other benefits are being able to maintain organization and keeping me entertained.
Hi. My name is Abe. I will be a freshman at Northwest Christian College. I am thinking about majoring in music. My disability is a visual impairment. I live in Edmonds, WA, with my parents, sister, and brother. I like reading, lifting weights, biking, playing the drums, and listening to music and books on tape.