2015 Scholars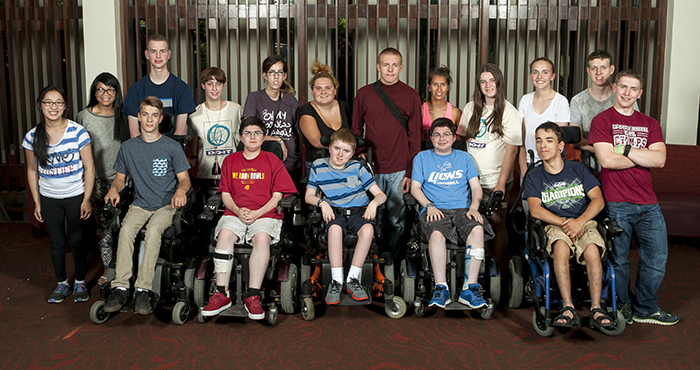 My name is Andrew, and I am deaf. I am a third-year student at Western Washington University majoring in psychology and minoring in computer science. In 2019, I interned as a web developer for a website called AbiliTrek, which shares reviews and information about the accessibility of businesses. I am currently learning Japanese and like to hike and play video games.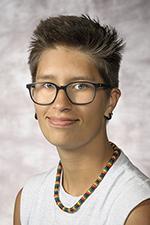 My name is Aspen. I am deaf and communicate using American Sign Language (ASL). I am loving college at Everett Community College. I am also a teacher's aid for ASL classes. I am majoring in communications and working toward an associate degree. I then plan to transfer to a four-year university. One of my biggest accomplishments this year was moving out on my own. I lived in the dorms on campus for spring quarter, and it was super fun! My favorite leisure activities are reading, working out, and socializing.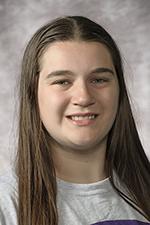 Hi, my name is Brookelyn. I am a graduate of White River High School. I'm planning on doing online classes but for now, I run a farm at home and raise cattle. Last year, I showed two small Dexter cattle at the Washington State Fair. My young bull Finnian got Reserve Grand Champion last fall. When not farming, I draw on my computer. I love reading, sports, art, biology, singing, music, and animals. Besides autism spectrum disorder, I have learning disabilities.
My name is Chana. I graduated from Wilson High School and took Running Start classes at Tacoma Community College. I now attend the University of Washington Tacoma and am pursuing a degree in biomedical sciences. I have cerebral palsy. In my free time, I enjoy reading books, listening to music, watching movies, and playing Animal Crossing. I also enjoy musical theatre. After graduating, I hope to attend law school, with a focus on intellectual property law.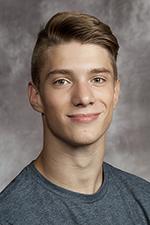 Hi, my name is Dewald. I graduated from Bellingham High School where I was a wrestler on the varsity team. I have cerebral palsy. I was born in South Africa as the middle kid of a set of triplets and weighed only two pounds when I was born. My favorite subjects are history and psychology. I am a fanatical follower of soccer and support the USA teams and the Seattle Sounders. I plan to attend Whatcom Community College before attending a four-year school. My goal is to become a social worker.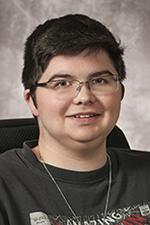 My name is Eli, and I have Duchenne muscular dystrophy. I graduated from North Thurston High School. I now attend Waubonsee Community College in Aurora, Illinois. I play percussion. I enjoy reading, sports, music, astronomy, and video games. I have two cats and one dog; my dog looks similar to a baby bear. My long term interest is to be a sports scout for basketball, baseball, and football.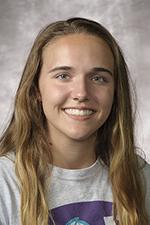 Hello, my name is Emily, and I have spastic quadriparesis. I enjoy playing golf, going to the gym, getting people to laugh, and hanging out with friends. I graduated from the University of Oregon with a major in sociology and a minor in global health. Over summer 2018, I did undergraduate research at the UW Center for Neurotechnology, and, in the winter of 2019, I was invited to join the Business School's management consulting group. It was an exciting year, and I am very thankful for the support and connections I have made through DO-IT that made it all possible. As of fall 2020, I will be starting my master of business administration.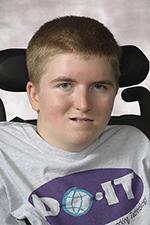 Hello, my name is Grady. I graduated from Puyallup High School, where I was involved in Key Club, National Honor Society, and Viking Knights. Before college, I worked two summers as a technology assistant for my local school district. I am now a student at the University of Washington, Seattle, studying informatics and disability studies. I'm a student assistant for Accessible Technology Services and DO-IT. This summer, I was an intern at Intel in their accessibility office. I was also the Associated Students of the University of Washington Student Disability Commission's universal design consultant for the 2018-2019 and 2019-2020 academic years. I helped with events and advocacy to improve accessibility and the inclusion of students with disabilities at the UW. I plan to have a career in the technology field after college. I have congenital muscular dystrophy.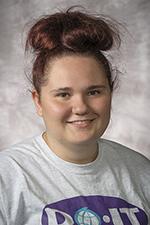 My name is Hailey, and I graduated from Cheney High School where I actively participated in leadership roles. I currently work for Lakeland Village helping people become more independent. I like cooking, listening to music, watching movies, enjoying the great outdoors (fishing, camping, boating, kayaking), and hanging out with friends. I have attention deficit disorder and a learning disability.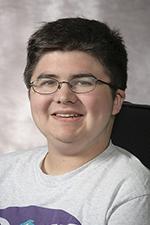 Hey, my name is Jonah. I currently attend the University of Illinois at Urbana-Champaign. I'm majoring in journalism and minoring in history and political science, with the long term goal of becoming a sports writer. For fun, I play video games and watch sports, with the New England Patriots being my favorite football team. My favorite bands are the Foo Fighters, the Red Hot Chili Peppers, and the Arctic Monkeys. I have Duchenne muscular dystrophy.
Howdy, everyone! I'm Kaitlyn, but feel free to call me Katie. I have cerebral palsy and use a walker for shorter distances or a wheelchair for long ones. I enjoy listening to music, drawing, gaming, and writing stories. I attended Central Washington University for my undergraduate degrees (a double degree in psychology and sociology) and I'm currently working toward starting a graduate degree in marriage and family counseling. I have also been a research assistant (as an undergraduate student) and had a part in the Defying Gravity: Experiences of Students with Challenges study.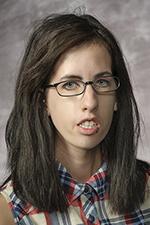 Hi, my name is Katelyn. I am currently attending Penn Foster for a vet technician certification. I have myotonic muscular dystrophy, which affects my limbs and face. I enjoy the outdoors and traveling. My hobbies include being on YouTube, hanging with friends, listening to music, and writing poetry. I absolutely love cats! Feel free to email me!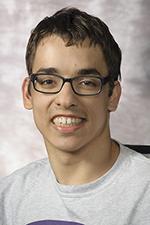 Hi, I'm Laszlo! I have cerebral palsy. I graduated from Ingraham High School in 2017 and currently attend the University of Washington. I plan to major in journalism. For fun, I like to play games and talk to friends on Facebook.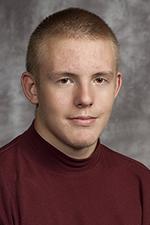 Greetings, I am London, and I have autism. I graduated from Spokane Falls Community College with a degree in computer numerical control and machining. I like video games, visual design, art, music, and fiction.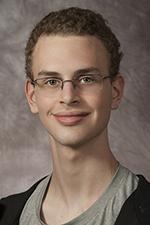 Hey there. My name is Max. I recently graduated from Gonzaga University with a bachelor of science in computer science. I have Asperger's syndrome. I really want to be a computer scientist. I like using my computer for fun, which tends to neatly overlap with linguistics research. I also play plenty of games. My main pleasures in life are learning about linguistics and attending my kung fu class.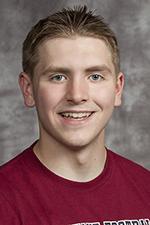 Hello, I'm Ryan, and I have a learning disability. I graduated with a bachelor's degree in health science from Whitworth University in Spokane where I also attend graduate school for a master's degree in athletic training. My hobbies include rock climbing, mountain biking, camping, and outdoor adventuring in general. However, my greatest joy in life is brought to me simply by the people in it.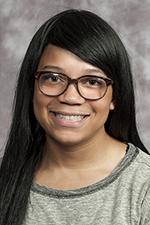 Hi, I'm Tasha. I finished high school early through Spokane Community College. I'm really into fitness, working out, and sports. I enjoy many sports, but my favorite is wrestling; I have been a wrestler for over five years. My long term goals are to study kinesiology in college and become a personal trainer.