2014 Scholars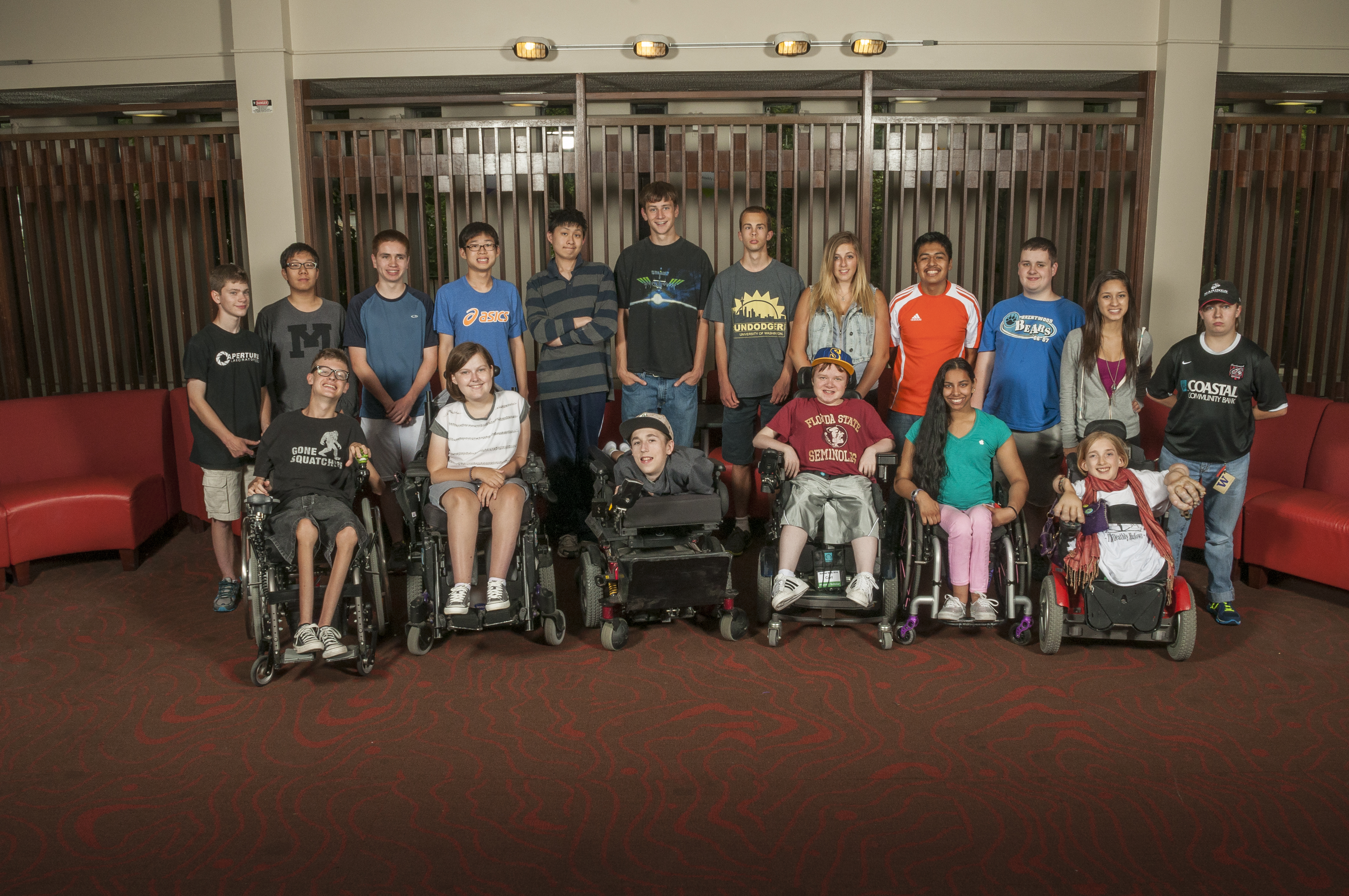 My name is Alex.. I graduated from the University of Maryland, majoring in computer science. I have received three years of presidential awards for academic excellence along with the Office of Multi-Ethnic Student Education Award. I enjoy video games and love to read about video game news. I'm also a huge fan of the Beatles. I want to find a job in the government or at a video game company.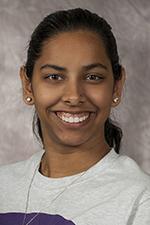 Hi, I'm Anita. I attend the University of Portland studying elementary education. I use a wheelchair because I contracted polio when I was a baby living in India. I love doing community service, reading, hanging out with friends, and meeting new people.
Hello, my name is Aja. I graduated from Glacier Peak High School in Snohomish in 2016 and intend to go to the University of Washington after Edmonds Community College. I have mild cerebral palsy. My favorite subject is the Marine Corps Junior Reserve Officers' Training Corps (ROTC). In the future I intend to cure cerebral palsy, so I can join the Army. I've been a member of the Future Farmers of America (FFA) and the National Honor Society. I enjoy archery, playing the piano, and reading.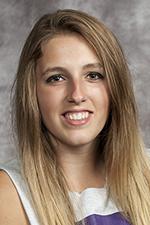 Hi, I'm Calleese. I attended a STEM based school called iTech Preparatory and took Running Start classes at Clark Community College. I now attend Central Washington University in Ellensburg, Washington. I was the president of the local association student council, which helps students from different schools and events come together and learn from each other. In 2016, I planned a leadership summit for three different districts to attend. After I tore both of my ACLs (anterior cruciate ligament in the knee) during a soccer game, I started learning photography. I was a yearbook officer, head photographer, and editor. I travel a lot with my twin around Southern Washington and Oregon. I am a very relaxed, outgoing person. I love playing sports, being outdoors, and adventuring. I've been busy and miss seeing everyone!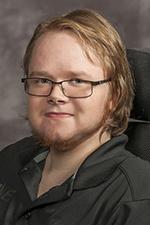 We are sad to report that Carl passed away in 2019. He graduated from Woodinville High School and was starting his senior year at the University of Washington studying at the Foster School of Business. He loved going to raves, watching sports, and playing video games. He loved hockey and the Chicago Blackhawks. He also enjoyed studying world geography and history. He had Duchenne muscular dystrophy.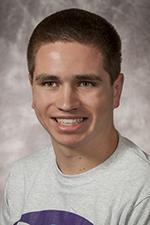 My name is Eric and I am a senior at Duke University majoring in electrical and computer engineering, and computer science. In my three years at Duke, I have been to three different continents, including an internship at an internet of things startup in Ireland, a volunteer teaching experience in Nepal, and a study abroad in New Zealand. I spent the 2019 summer working as a software development engineer intern at Amazon. Outside of academics, I love playing basketball and soccer at Duke. I completed my first half marathon in the spring of 2019 and came in 2nd place in my age group. I am hoping to run a full marathon by the end of the year. Additionally, I am a huge music fan and play the drums in my spare time.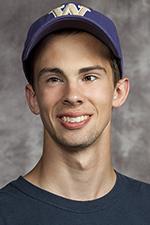 Hello, my name is Jason. I graduated with my associate's degree in business management from Clark College in June. I took a vacation to Hawaii and worked over the summer to earn money for college. I am now attending Central Washington University, where I will complete a bachelor's degree in business management. I enjoy running to stay in shape and playing video games, and I still listen to and keep score for Mariners baseball games.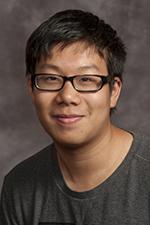 Hi, my name is Jin, and I am hard of hearing. I graduated from Roosevelt High School in Seattle, and I used to play percussion in marching band and drumline. I attend the University of Washington majoring in informatics specializing in data science. I enjoy listening to and making music, working out, and playing volleyball. I would like to become a computer scientist.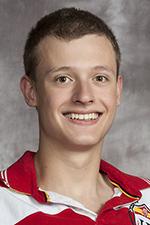 Hi, my name is Kennedy. I attend Tacoma Community College (TCC) where I am a member of the Phi Theta Kappa Honor Society and a 4.0 student. TCC has been an awesome experience. Some of my favorite courses have been psychology and sociology. My career goal is to become a psychologist. In my spare time I enjoy playing video games, watching movies (especially action and comedy), boating with my family, and listening to music. I listen to an array of music from Radiohead to Alice in Chains and Led Zeppelin. I saw a few great concerts last summer at the White River Amphitheater and attended the 2019 Pain in the Grass concert series in July.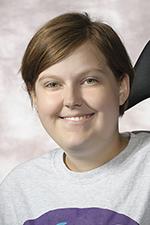 Hi, my name is Lindsey. I attend the University of Washington. I was the social and multimedia intern for my second year with the Associated Students of the University of Washington Student Disability Commission 2018-19. I helped run the second annual F*** Stairs campaign at the UW, which I helped create the year prior. The campaign asked able-bodied students to avoid using stairs for a month to showcase inaccessibility issues around campus. I remained on the UW Dean's List through 2019. This past year I wrote a few books and several scripts featuring an LGBTQ+ wheelchair-user. When I graduate, I'm looking to move to Los Angeles for a graduate degree in animation, and to design disabled characters for the big screen. I'm a cripple punk, have spinal muscular atrophy type 2/3, and use a wheelchair.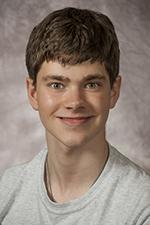 Hello, my name is Matthew. I go to Eastern Washington University (EWU), where I am president of the student disability culture club. I volunteer for disability support services on campus. I plan to major in social work. I am enrolled in two national honor programs and on the dean's list. I currently work at the EWU bookstore as a floor assistant. I have been a guest speaker at my former high school (Mt. Spokane High School) on attending a four-year college right out of high school. I have a first-degree black belt in tae kwon do. I served on the student board for the Mobius Science Center and volunteer at a museum. My favorite activities are spending time with my family, fishing, snorkeling, archery, completing puzzles, and spending time at the beach. I also love playing video games, including Assassin's Creed, Call of Duty, Bioshock, Fallout New Vegas, Monster Hunter, and Phoenix Wright Ace Attorney. I have a twin brother and a younger sister.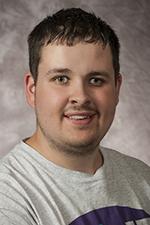 Hi, my name is Michael. I just finished one year at Head Start in Omak, Washington where I was a class aid/bus aide. I am now attending Brigham Young University Idaho in order to receive my bachelor's degree in early childhood/special education. I love working with kids and other people. I'm visually impaired but that doesn't stop me from reaching my goals.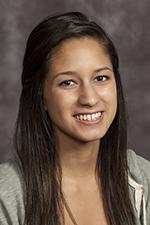 Hi, I'm Mikaela! I graduated from Washington State University (WSU) with my bachelor of science in psychology. Last school year, I participated in several activities as I was a coxswain for Washington State University's rowing team and the president of the WSU Freerun student organization. Currently, I am applying for nursing school as I hope to become a nurse anesthetist in the future.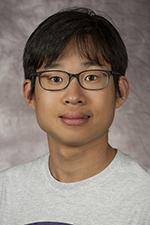 Hello, my name is Sangha. I graduated from Bellevue High School where I played clarinet in the symphonic band. I am now a student at Seattle Pacific University studying to be a computer engineer. For fun I play ping pong and computer games. My like watching YouTube videos about new games and spending time with my friends. I join the DO-IT community for events whenever possible. I continue to figure out ways to work with my autism spectrum disorder.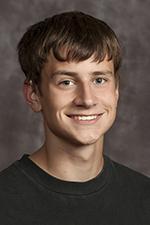 Hello, my name is Sean. I attended Rochester Institute of Technology and now attend Olympic College. My favorite classes are machining and trigonometry. I have complete hearing loss in both ears and two cochlear implants. I enjoy hanging out with friends, watching TV, playing sports, and listening to music. I like rap most, but I am open to other genres. I played football for my high school.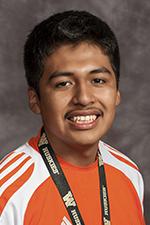 Hi, my name is Teo. I like to spend time with family and friends. I'm a nice, funny, and friendly person. I will be attending Everett Community College in the fall, plan to major in the medical field, and hope to transfer to the University of Washington.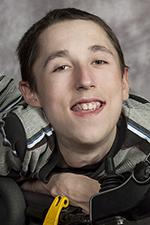 We are sad to report that Thor passed away in 2016. He graduated from Burlington-Edison High School. He was a WyldLife student leader and an active member of Young Life. Thor enjoyed reading many genres of books, but his favorite was mythology. He enjoyed hunting and fishing, and participated in a 4-H club. Thor's career goal was to become a lawyer. He had a form of muscular dystrophy called Desmin myopathy.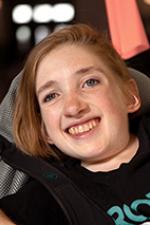 Hi! My name is Vanessa. I got an associate of technical arts degree in multimedia and interactive technology at Skagit Valley College, and now I am in my second year at the University of Washington, focusing on disability studies. I am a creative production assistant at Rooted in Rights, a program of Disability Rights Washington, where I help produce graphic design projects for disability rights organizations across the country. In my spare time I visit my family on Whidbey Island, listen to Taylor Swift music, and read a lot of novels on my Kindle. I have Maffucci syndrome. I received a DO-IT Trailblazer award in 2019.