2013 Scholars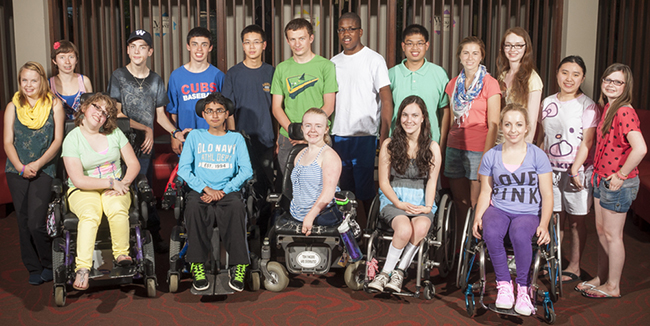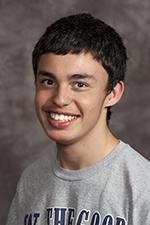 Hey everyone! My name is Antonio, and I attend the University of Washington double-majoring in sociology and American ethnic studies. My disability is cerebral palsy, a condition affecting my mobility, energy levels, and coordination, especially on the right side of my body. My passions include social advocacy, hip-hop, all things Seattle sports, reading, and writing.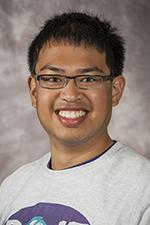 Hi, my name is Dustine, and I have Asperger syndrome. I am a student at the University of Washington (UW) Seattle, double-majoring in law, societies, and justice and political science. I play the piccolo in the UW Husky Marching Band and have had the privilege of playing at the football games and other events. I am a member of the DO-IT ATeam. I also work for UW First-Year Programs as an associate for the Commuter and Transfer Commons. After completing my senior year of college, I hope to go into law school and become a lawyer. I look forward to continuing my educational and personal endeavors at UW. Go Dawgs!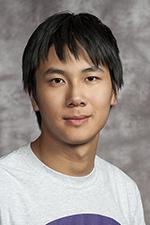 Hi, my name is Michael. I enjoy taking photos of nature, reading, cooking, and watching TED Talks. I like eating food and trying new recipes. I mostly make different types of soup. I am currently working with the Division of Vocational Rehabilitation on job training and placement as well as doing part-time yard work. I am planning on returning to college to study business. I am working on improving my executive functioning and memory. I use executive functioning tools such as Any.do and attend the Peers program at the Seattle Clinic to increase my communication skills. I have high functioning autism.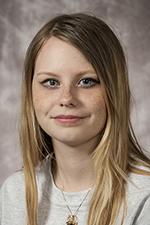 My name is Courtney. I had a blast serving as an Intern to our 2016 Scholars. I attend Seattle University and am working toward my bachelor of science degree in psychology. I also have the honor of working at Rooted in Rights, a Disability Rights Washington program that produces videos and other media content promoting the rights of disabled people. I was awarded generous scholarships from both the American Council of the Blind and the National Federation of the Blind (NFB). I have enjoyed serving as Secretary for the Greater Seattle Chapter of the NFB. I've continued to write and am proud to have my writing on the Rooted in Rights blog and the Braille Monitor. I'm looking forward to what the rest of 2017 has to offer!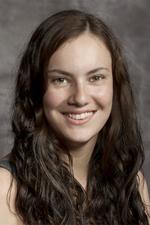 Hello! My name is McKenna, and I was born with arthrogryposis. In 2014, I earned my high school diploma and my associate's degree through Running Start. I am currently a resident athlete at the Olympic Training Center in Colorado Springs. I am on the National Paralympic Shooting Team and represented the United States at the 2016 Games in Rio de Janeiro. Through the Olympic Training Center, I am attending DeVry University working towards my bachelor's degree in business and technical management. I plan on becoming a lawyer.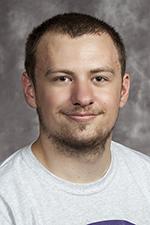 Hi, my name is Ryan, and I have Asperger syndrome. I attended Eastern Washington University as a freshman and am planning on transferring to Spokane Community College this fall to study computer science. I also plan to study mathematics and engineering. I enjoy designing and building complicated machinery in Minecraft.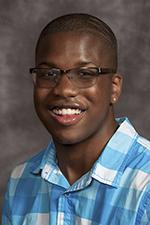 Hi, my name is Julian, and I have a traumatic brain injury. I attend Washington State University. I plan to major in sports management and hope to eventually coach professional basketball. I look forward to enjoying more Coug and Dawg events this fall. Go Cougs!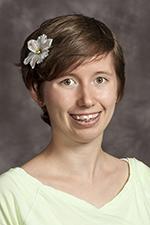 Hi, my name is Ellen, and I have a speech-based learning disability. Currently, I am a sophomore at the University of North Dakota pursing a bachelor's degree in unmanned aerial systems (UAS) and operation. As part of my degree, I need to get my pilot license, so I have been taking flying lessons. Once I graduate, my ultimate goal is to become a UAS operator and work for Air Shepherd, founded by the Lindberg Foundation, to fight poachers in Africa. Besides school, I also enjoy doing Brazilian Jiu-Jitsu, playing soccer, fostering animals from animal shelters, learning German, and WWII reenacting.
Hi, my name is Clarissa, and I have cerebral palsy and left-sided hemiplegia. I transferred from the University of Washington (UW) Bothell to UW Seattle in autumn quarter 2016. I am currently studying at the Foster School of Business majoring in finance. I am also working toward a Certificate of International Studies in Business (CISB). I love learning foreign languages and meeting new people. I also enjoy singing and listening to music. This past summer, I studied abroad in Hokkaido, Japan, which I have wanted to do for a long time. During my travel to Japan, I also went to Tokyo, Osaka, and Kyoto. This was a valuable and exciting experience for me personally, as well as academically.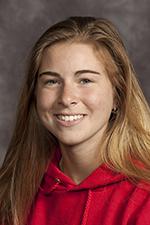 Hi, my name is Brenna, and I have a learning disability. I was a sophomore at Western Washington University (WWU) in 2016, but I decided to take time off this winter to work on boats. This summer, I will be fishing in Alaska to help pay for some of my college tuition for when I return to WWU this fall. When I am not in school, I enjoy photography, the outdoors, and good movies.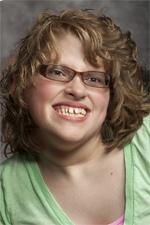 Hey guys, my name is Nicole, and I have cerebral palsy. I'm a graduate from Kentwood High School and now attend Brigham Young University in Idaho. I'm not completely sure what I want to study, possibly either English and social work. I started a personal blog about daily life and different topics. If you want to follow me, go to Facebook.com/regularlifeonwheels.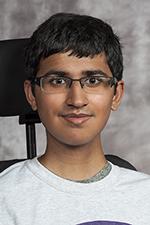 Hi, my name is Rahil, and I have Duchenne muscular dystrophy. I graduated from Bothell High School and attend the University of Washington Bothell studying computer science. I am interested in history, science, and Spanish. I enjoy reading and playing video games in my free time. In high school, I was in Youth and Government, a YMCA program where the participants simulate a state legislative session. I was also a member of the National Honor Society.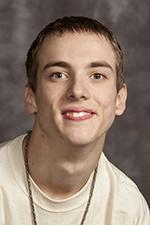 Hi, my name is Alex, and I have cerebral palsy. I use my artistic abilities to express myself. I graduated from Walla Walla High School, where I enjoyed studying math and science. I'm interested in learning about space travel and understanding the universe. I want to pursue a career as a pastor or a counselor. After completing my studies at Walla Walla Community College, I will go to seminary.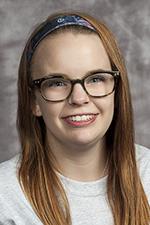 Hi, I'm Karlyn! I have nonverbal learning disorder, dyscalculia, and attention deficit disorder. I graduated from Nova High School in Seattle. I attended Green River Community College, taking courses to get my associates in applied science in early childhood education with a certificate in Montessori teaching. I have a part-time job as a beauty advisor at Walgreens on weekends as well. I am learning Swedish and American Sign Language in my spare time.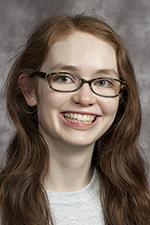 Hi, my name is Hannah, and I have a visual impairment. I play piccolo in the University of Washington (UW) Marching Band. Music is a large part of my life, and has given me the opportunity to travel nationally and internationally with different audition-level honors ensembles. Aside from music, I enjoy reading, writing, and being outdoors. I also do a lot of volunteer work around my community with the Issaquah Youth Advisory Board. I am pursuing my interests in science and engineering at UW as a member of the Honors Program. I was awarded the UW President's Medal for the 2015-2016 academic year. This past summer I interned with the Lime Internship Connection. I am on the DO-IT ATeam.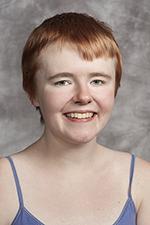 Hello there! My name is K. I'm from Lynnwood and graduated from Mountlake Terrace High School a few years ago. I attend the University of Washington, where I am in the Interdisciplinary Honors Program and the Phi Beta Kappa honor society. I am double majoring in law, societies, and justice, and disability studies. After my undergraduate studies, I plan on attending law school to become a disability rights lawyer and then working my way up the political ladder to become president. I am a congenital amputee. I work for DO-IT as a student office assistant.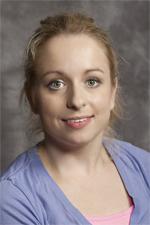 Hi, my name is Olivia, and I have cerebral palsy. I attend the University of Washington. I am majoring in medical anthropology and global health with a minor in law, societies, and justice. When I'm not working on school I enjoy being outside, watching movies, and hanging out with friends. I was an Intern for Summer Study 2017.