2012 Scholars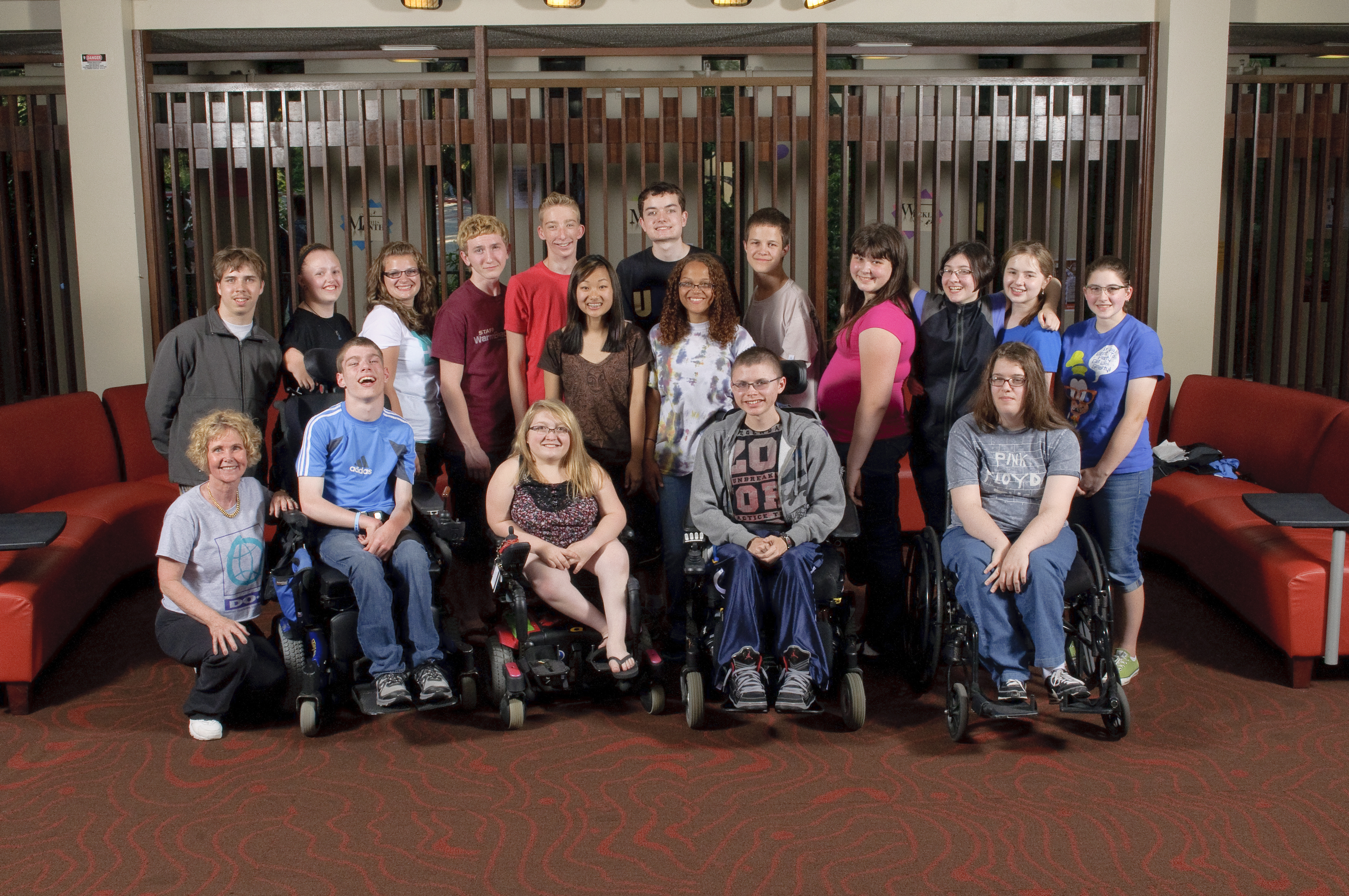 Deaf
Attending Gallaudet University to get a degree in elementary teaching and deaf education. Competed in the Miss Teen Washington Pageant and made it to the top.
Cerebral palsy
Attends Western Oregon University majoring in American Sign Language (ASL) interpretation and minoring in theatre. Has a passion for acting. Takes acting classes and is a part of many productions. Hopes to become an ASL interpreter and an actor.
Deaf
Graduated from the University of Washington with a medical anthropology and global health degree. Worked as a program assistant in the DO-IT Center. Currently works at Seattle Children's Hospital as pediatric mental health specialist.
Thrombocytopenia-absent radius syndrome
Starting second year at Western Washington University studying biology with an emphasis on ecology, evolution, and organisms.
Cerebral palsy
Graduated from Tacoma Community College and is now working on a bachelor's degree in communications at the University of Washington Tacoma. Played power soccer from 2006 until the spring of 2018. In the fall of 2018, got a service dog, Liam, after being on the waiting list for 9 years!
Becker's muscular dystrophy
Recently earned an associate degree. Volunteered as a tutor for students learning Spanish and English. Hopes to continue volunteering and open up opportunities to become a translator or language teacher. Also interested in journalism.
Dwarfism SED/Kniest syndrome
Graduated from Art Instruction Schools with a certificate in fundamentals of art. Soon to be an author and children's book illustrator. Visit website at www.djsartstudiodesign.com.
Unspecified learning disability and attention deficit disorder
Interested in film and psychology.
Deaf
Studying mechanical engineering at the Rochester Institute of Technology (RIT) in New York. Hopes to work in the aerospace and environment fields after graduation, and potentially help design engines that can run on renewable energy. Volunteers with various organizations at RIT.
Legally blind in right eye
Graduated in 2019 from Central Washington University with a degree in business administration management. Works as an accounting specialist at Boise Cascade, Building Materials Distribution Center in Woodinville.
Spastic cerebral palsy
Interested in the field of broadcasting and communications. Takes classes to learn about new computer software and plans to take broadcasting classes online. Enjoys making slide shows of famous people; they're on YouTube under the user name Jenn Bress. Plays power wheelchair soccer on the Rolling Thunder.
Spinal muscular atrophy
Graduated from the University of Washington with a bachelor of science in biology. Works as a research assistant at a small laboratory.
Autism, attention deficit hyperactivity disorder
Graduated from Pacific University with degrees in creative writing and German. Studied abroad in Germany.
Goldenhar syndrome, a hearing impairment
Attending the University of Washington and planning to major in speech and hearing sciences. Hopes to become a pediatric audiologist. Completed an internship at the Center for Sensorimotor Neural Engineering (CSNE) during the summer of 2015.
Learning disability, dyslexia, attention deficit disorder.
Attends Washington State University and is majoring in biomedical engineering.
Arthrogryposis
Majoring in political science at McDaniel College in Maryland and hopes to become a political campaign manager for local campaigns.
Autism, attention deficit disorder
Graduated from the University of Washington (UW) with bachelor's degrees in meteorology and climate and a minor in applied math. Attending graduate school for meteorology in Oklahoma. Wishes to pursue a career in applied meteorology. Has interned during multiple summers for the National Oceanic and Atmospheric Administration in Boulder, Colorado. Volunteered for the National Weather Service in Seattle and researched at the UW. Started a blog exposing the need to merge sustainability and universal design in summer 2019.