2009 Scholars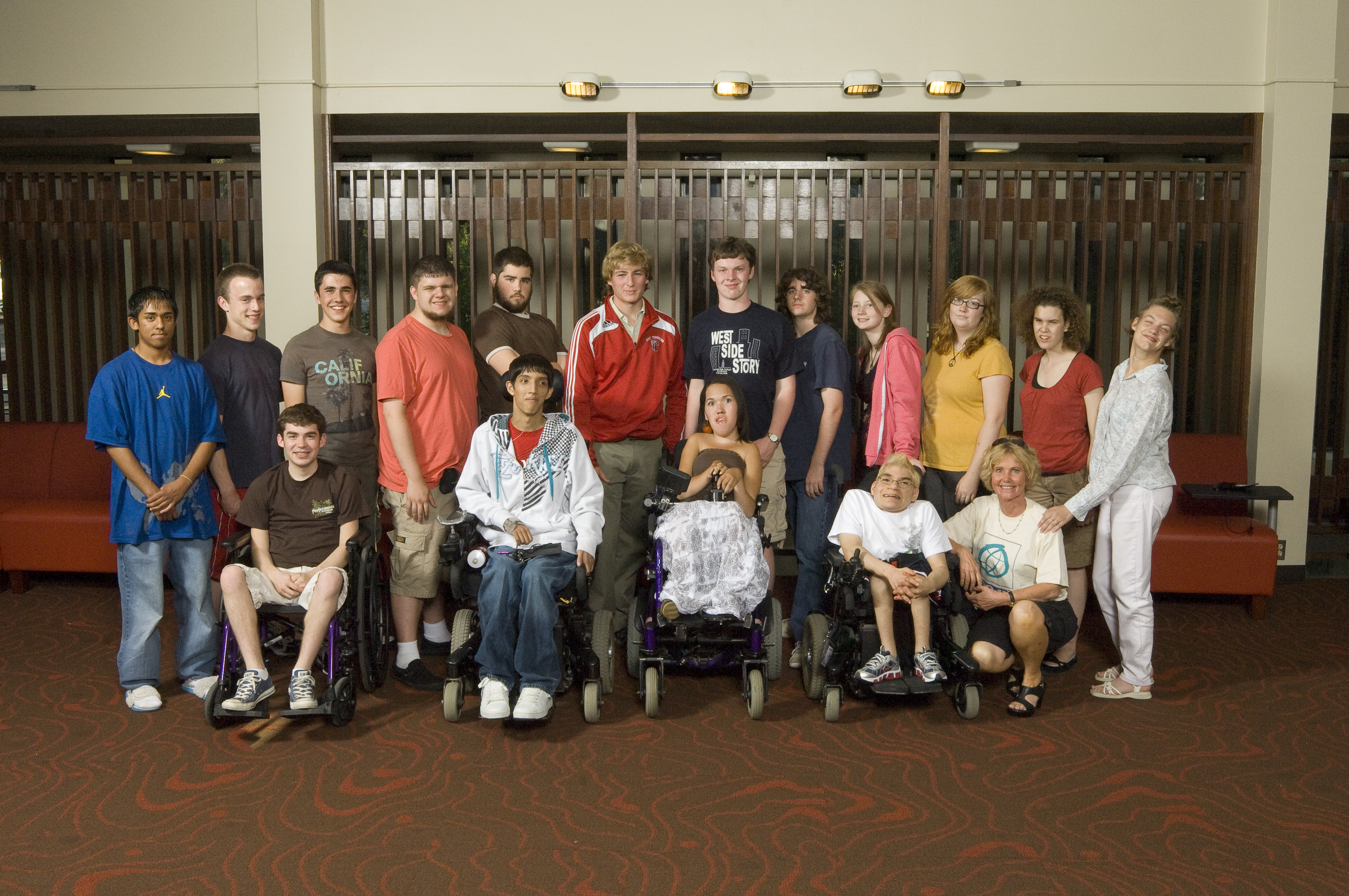 Blind with light perception
Would someday like to help the blind in other countries access technology. Currently volunteering for the Washington Talking Book and Braille Library as a braille proofreader.
Cerebral palsy
Earned an associate of arts degree from Skagit Valley College. Hopes to earn a bachelor's degree in criminal justice or business administration. Works at Lowe's as a head cashier and plans to become a store manager. Is a member of the United States Business Leadership Network Advisory Council working with businesses to improve accommodations for individuals with disabilities.
Spinal muscular atrophy type 2
Took an online course from Penn Foster and is certified as a freelance writer. Does grant writing projects. Self-published an e-book called Knotted Strings. Blog at allegrakeys.blogspot.com.
Brain tumor, left-sided ataxia, legally blind, seizure disorder
Earned degrees in early childhood education, special education, and applied behavioral science. Graduated from the University of Washington (UW) with a master's degree in special education. Sits on the Special Olympics Committee at UW and planned the USA games in 2018. Presented research on universal design for learning at the Teaching and Learning Symposium at UW. Currently helps families of children with autism with behavior management. Plans to pursue a doctoral degree in disability studies. Received a 2015 DO-IT Trailblazer Award.
Learning disability
Graduated from Central Washington University with a degree in information technology and administrative management, specializing in cybersecurity. Currently looking for a job.
Dyslexia, attention deficit hyperactivity disorder, cognitive processing disorder
Graduated with a bachelor of arts in human services from Western Washington University. Interned at Days for Girls International in the homeless housing department as an assistant case manager helping veterans get their benefits. Has worked at Brigadoon Service Dogs. Hopes to empower women around the world. Plans to work with Americorps in Maple Falls.
Dyslexia, attention deficit disorder
Works at a plant nursery in Portland, OR, which allows him to travel during their slower seasons. Has been able to follow passions of hiking and photography throughout the US, as well as western Europe, Central America, and India. Often listens to educational audio books while hiking or driving. Last trip ended abruptly, as Peru evacuated non-residents in response to the COVID-19 pandemic. Arrived in Machu Picchu to immediately return home. 
Asperger's syndrome
Earned a bachelor of science in electronics engineering technology with a computer engineering specialization from Central Washington University. Currently services cash registers and similar hardware in Northwestern Washington for National Cash Register (NCR). 
Muscular dystrophy
Graduated from George Fox University. Works as a social worker and provides resources to individuals experiencing intellectual and developmental disabilities.
Spina bifida, learning disability
Graduated from Clark College. Would like to be a youth pastor or counselor. Has two dogs.
Spinal cord injury
Attends Skagit Valley College. Interested in a job involving video editing or animation. Has received over 350,000 views on his YouTube videos. Likes to learn about computers. Owns a beagle and would like to live alone in an apartment in a large city.
Dyslexia and dysgraphia
Graduated from American University with a bachelor's degree in physics. Worked as a lab technician and researcher in the Laser Interferometer Gravitational-Wave Observatory Collaboration. Working as an autonomous aircraft engineer.
Orthographic dysgraphia
Graduated from Gonzaga University with a bachelor of science degree. Is a marketing director for a local Seattle nonprofit.
Autism
Completed a master of music degree in percussion performance at San Francisco Conservatory of Music. Principal timpanist with Northwest Symphony Orchestra and Northwest Mahler Festival and seated percussionist with Helena Symphony and Mid-Columbia Symphony (Tri-Cities). Volunteer at SeaTac airport Wings for Autism program and also with the United Services Organizations. Received a 2020 DO-IT Trailblazer Award.
Becker muscular dystrophy
Graduated from the University of Washington with a degree in psychology. Has worked for the National Oceanic and Atmospheric Administration and the Federal Aviation Administration. Currently works on Microsoft's accessibility team with the enterprise Disability Answer Desk supporting enterprise customers with disabilities. Received a 2017 DO-IT Trailblazer Award. Presented during Summer Study 2021.
Spinal muscular atrophy
Graduated from Brigham Young University with a degree in public relations. Works as a news producer at the NBC affiliate in Salt Lake City. Produces the station's Sunday morning political talk show and a weekly digital show designed to give history and context to some of the days' biggest stories. Also writes a monthly fashion column called Dressing On The Side at hivemind.substack.com. Is active on Twitter (@ shelbyhintze), often tweeting about disability issues, politics, and the perils of being a young, working professional.
Athetoid cerebral palsy, mild hearing loss
Graduated from Yakima Valley Community College. Works part-time as an accounting assistant for a fruit selling firm.