2005 Scholars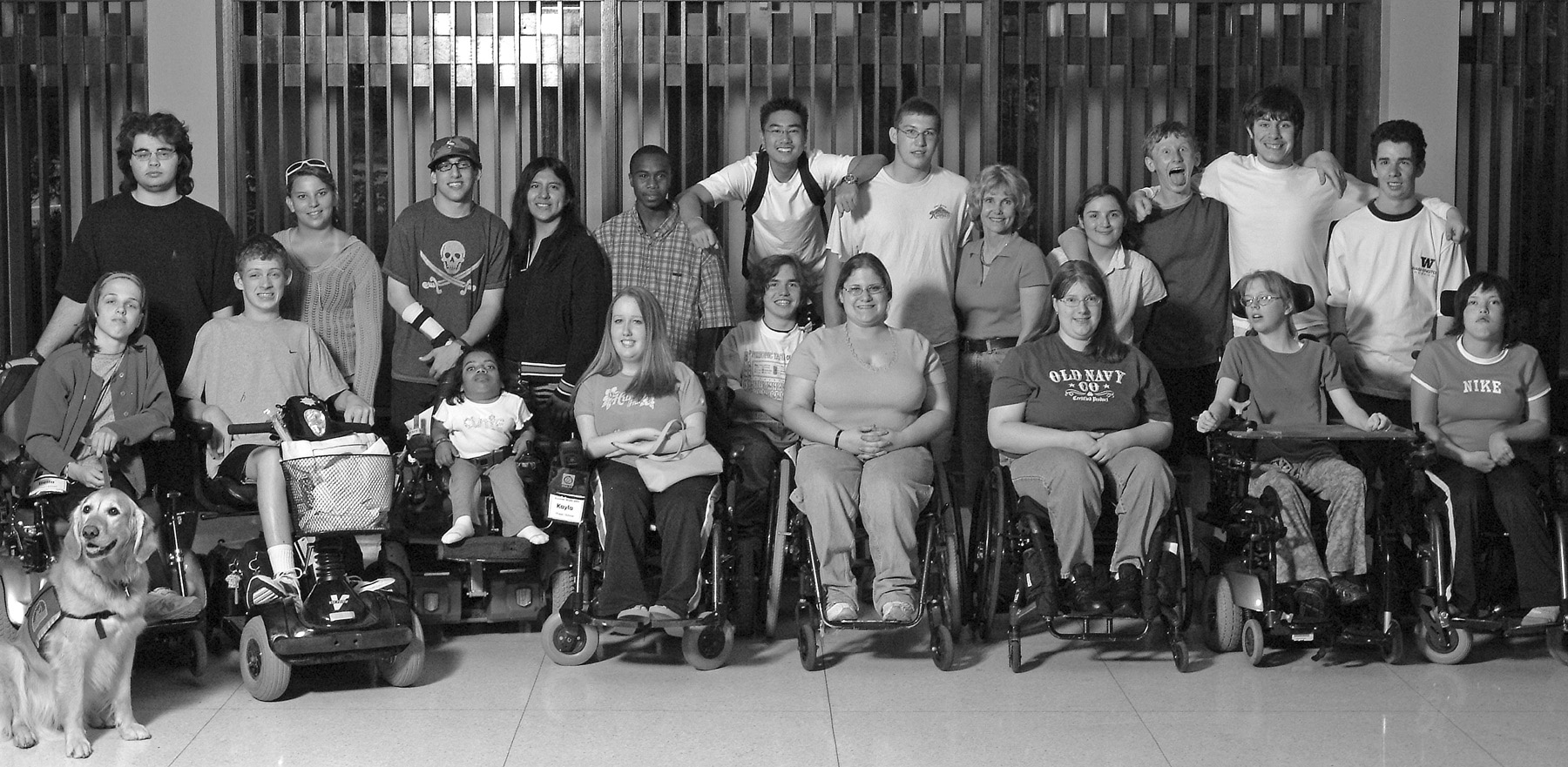 Tourette syndrome, attention deficit hyperactivity disorder
College degrees in criminal justice and Spanish. Lives in downtown Seattle. Works as a Rick Steves Tour Guide in Europe.
Cerebral Palsy
Graduated from Shoreline Community College with an associate of arts in performing arts and a certificate in theatre. Works at a preschool in North Seattle, which, due to the Covid-19 pandemic, was paused. Takes ten hours of continuing education classes online for her job. Does yoga and sings in a church choir (and has been continuing these remotely). 
Spina bifida
Works as a medical receptionist.
Cerebral palsy
Earned a master's degree in business administration and a bachelor of arts in management information systems from Western Washington University (WWU). Is the CEO and founder of Wandke Consulting, which offers accessibility consulting and training. Teaches Disability Studies at WWU. A 2019 Inductee of the Susan Daniels Disability Mentoring Hall of Fame from the National Disability Mentoring Coalition (NDMC) and is a NDMC Advisory Board member. Received a DO-IT Trailblazer award in 2008 and is a DO-IT Advisory Board member.
Dyslexia
Graduated from Green River College. Works for Bank of America.
Hearing impairment, cerebral palsy
Attends Seattle Central College and plans to become a counselor or chef.
Cerebral palsy
Earned an associate degree from Yakima Valley Community College.
Asperger syndrome
Graduated from Seattle University with a bachelor's degree in forensic psychology and a master's certificate in crime analysis. Currently works as an accounts payable clerk for Keller Supply Company. Learning screenwriting, 3D animation, and game design.
Morquio's syndrome
Attended Bellevue College and lives in an apartment with a roommate.
Central core disease, muscular dystrophy
Earned a bachelor of arts in community psychology from the University of Washington Bothell and a master of social work from the University of Washington (UW); currently working on a doctorate in educational and organizational learning and leadership from UW. Works as a program coordinator for the DO-IT Center.
Cerebral palsy
Enjoys gaming online, working out, and having a good time with friends.
Learning disabilities
Works in billing for a house cleaning service on an island in the San Juans. May pursue a dental program.
Learning disability
Earned a personal trainer certificate from Bellevue College. Studying for the personal trainer certification exam. Started working for Grund and Co.
Cerebral palsy
Graduated from the University of Washington (UW) and received a certificate in nonprofit leadership from UW Tacoma. Works at the  Office of Developmental Disabilities Ombuds working on individual and systemic advocacy. Plays wheelchair basketball for the Tacoma Titans. Married and has a one-year-old daughter. Earned a DO-IT Trailblazer award in 2010.  
Learning disabilities
Graduated from Eastern Washington University. Is a software developer in San Francisco, California.
Spina bifida
Currently working full time at the University of Nevada, Las Vegas as an administrative aid in the delivery services division. Taking classes to finish her associates degree in criminal justice at the College of Southern Nevada. 
Zach, '05 Scholar
Dysgraphia
Earned an associate degree in fire science and completed classroom training to become a paramedic. Earned a national certification of firefighter paramedic and worked as a critical care paramedic in Dallas, Texas. Now works at the Murphy Fire Department.