2003 Scholars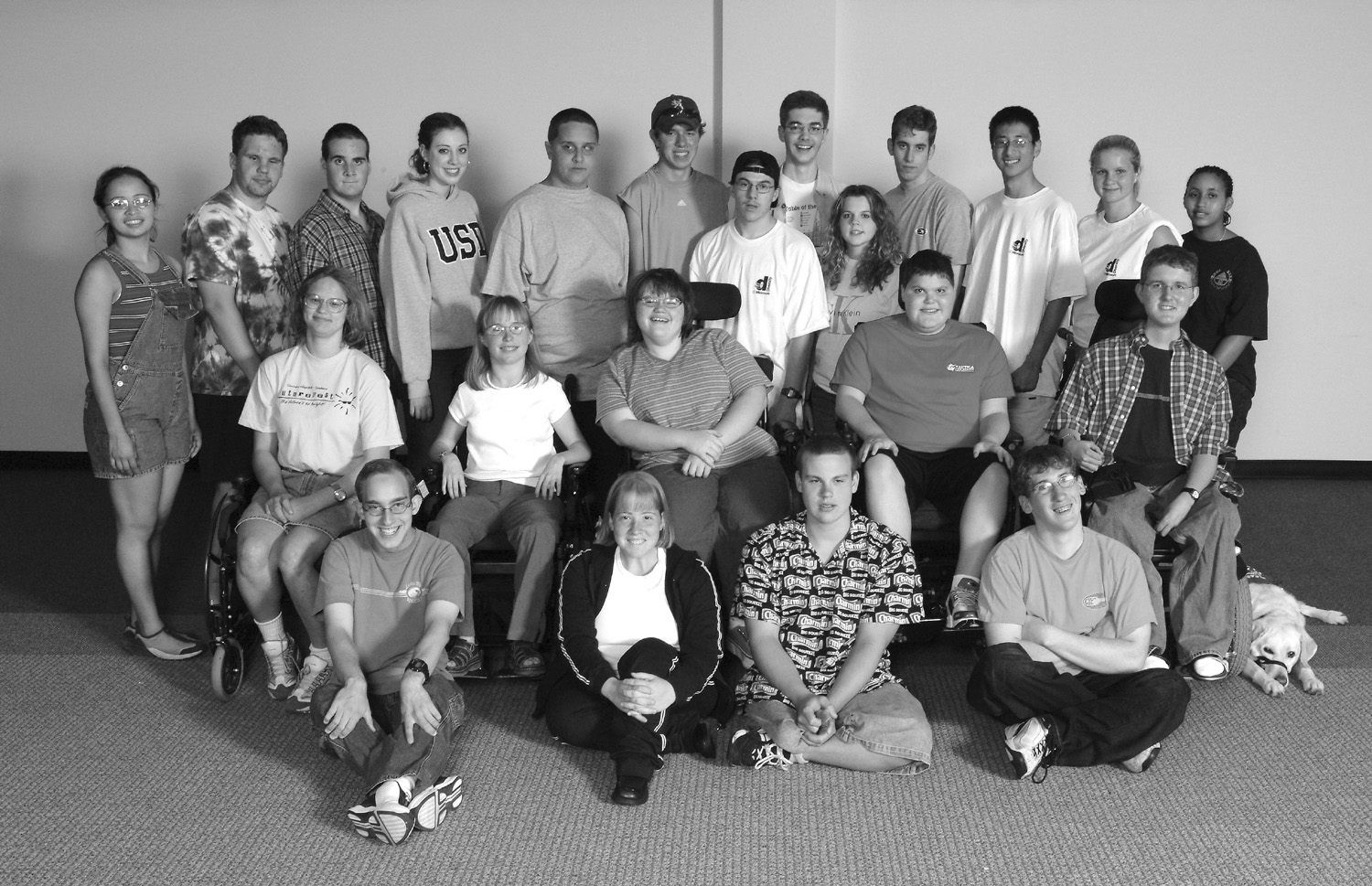 Bilateral radial club hand
Graduated from Washington State University with a major in hospitality business management. Manages the family farm in Pasco, Washington. Is married and a father with two children, a four-year-old girl and a one-year-old boy.
Cerebral palsy
Earned a bachelor of arts in English, Spanish, and political science from the University of Portland. Currently earning a bachelor of science in secondary mathematics education from Western Governors University. Works as a substitute teacher at Kennedy High School and as a Spanish, math resource, and Advancement Via Individual Determination (AVID) teacher at St. Francis of Assisis school.
Muscular dystrophy
Earned a law degree from the University of Washington after graduating summa cum laude from Seattle Pacific University. Interned in Washington, DC three different times with the American Association of People with Disabilities, the Heritage Foundation, and Alliance Defending Freedom. Received a DO-IT Trailblazer award in 2012, the Carlson-Parker Award from Pacific Justice Institute in 2016, the Ron Adams Outstanding Advocate Award from the Northwest Access Fund in 2017, and the Public Service & Leadership Award, Young Lawyers Committee of Washington State Bar Association in 2018. Founded a 501(c)(3) nonprofit disability rights law firm in Seattle named Washington Civil & Disability Advocate in 2017. Is the outgoing chair of the Governor's Award Subcommittee, a member of the Coordinating Committee for the Washington State Governor's Committee on Disability Issues and Employment.
Traumatic brain injury
Graduated from Columbia High School.
Learning disability
Earned a bachelor's degree in special education from Central Washington University, summa cum laude and presidential scholar, and a master's degree in education from Lesley University, specializing in curriculum development through the arts. Teaches in an autism preschool program.
Cerebral palsy
Earned an associate degree in accounting from Big Bend Community College. Works as a watermaster clerk for the Quincy-Columbia Basin Irrigation District.
Dyslexia
Earned a bachelor of arts in computer science from Goshen College. Works as a software architect at Digital Foundry helping clients create custom software to solve business problems in fields including finance, automotive, biomedical, and e-commerce. Designs and writes software systems as well as leads development teams. Received a DO-IT Trailblazer award in 2016.
Spina bifida
Passed away in May 2008, after a sixteen-month battle with cancer. Received an honorary degree from Landmark College.
Blind
Attends Clark College, studying broadcasting. Interested in writing novel and becoming a DJ.
Mobility impairment
Earned a bachelor of science in chemistry from the University of Washington. Attended the University of Arizona in Tucson and swam for Team USA at the 2008 Paralympic Games in Beijing, China.
Cerebral palsy, learning disabilities
Works in real estate management.
Hearing impairment
Works as a sign language interpreter at an elementary school in Yakima. Married and has two children.
Duchenne muscular dystrophy
Died in spring 2010 after earning a bachelor's degree in information technology from Central Washington University.
Attention deficit disorder
Earned associate degree in machine technology and mechanical engineering from Bellingham Technical College, direct transfer degree from Whatcom Community College, and a bachelor's degree in mechanical engineering from Washington State University. Works as an electrical and mechanical engineer in Burlington, Washington. Recently bought a house and helped design a large test system for NASA.
Health and vision impairments
Earned a degree in medical anthropology and global health from the University of Washington (UW). Participated in leadership development programs, including UW's Women's Leadership Institute. Advocates for people with disabilities. Currently an independent medical and cultural anthropologist working on addressing disparities within the social determinants of health. She also works with LegalShield to help people access the legal system.
Low vision
Graduated from Eastern Washington University with a bachelor's degree in sociology with a minor in psychology. Works at Spokane Falls Community College as a program specialist in the Disability Support Services Office, supporting students with disabilities with assistive and adaptive technology.
Cerebral palsy
Attends Centralia Community College, majoring in early childhood education. Plans to study psychology.
Learning disability
Earned a bachelor's degree in social science with a focus on environmental studies from the University of Washington. Works as a professional photographer in Seattle.
Cerebral palsy
Attends the American InterContinental University online, studying business administration.
Short-term memory loss
Works at the Stanwood Café as a dishwasher. Volunteers at the local food bank, Stanwood Camano Resource Center, and the Sno-Isle library in Marysville and awarded the bronze level President's Volunteer Service Award.